Coming to the Nation's Capital next month, the popular 18 hole Pixar-themed mini-golf course Pixar Putt will take Canberrans to infinite and beyond at Civic Square for just three weeks!
From 8 April to 1 May 2022, the open-air pop-up will see your favourite stories, characters and icons from Pixar's most beloved films come to life. Think Toy Story, Monsters Inc., The Incredibles, Finding Nemo, Inside Out, Luca and more! This premiere Canberra season will also feature a new hole from Disney and Pixar's latest movie, Turning Red, which is now streaming on Disney+.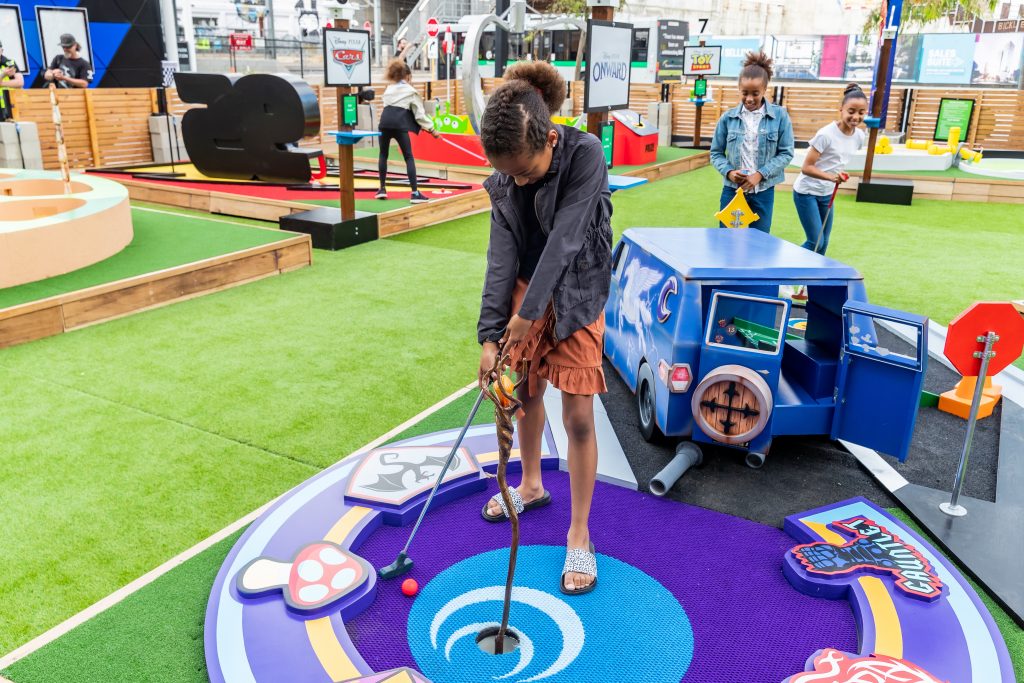 Arriving just in time for the school holidays, the interactive putt-putt course is perfect for players of all ages. Then, as the sun goes down, Pixar Putt After-Dark 18+ sessions will run from Thursday to Saturday from 7-10pm, where local food and beverage offerings will be available.
Tickets go on sale Friday 1 April! Visit https://www.pixarputt.com.au/ to book.