It's that time of year again, where the days are longer, the weather is warmer and all you want is to soak up that gorgeous summer sun –  a perfect time for Canberra's very own IMB Bank Sunset Cinema held in the beautiful Botanic Gardens.
Sunset Cinema is truly a fantastic experience for people of all ages. From parents with kids, to groups of friends, to romantic dates, Sunset Cinema is the perfect activity for everybody.
Here's how to get the best out of your Sunset Cinema experience in three different ways this summer – with friends, with kids and with that special someone.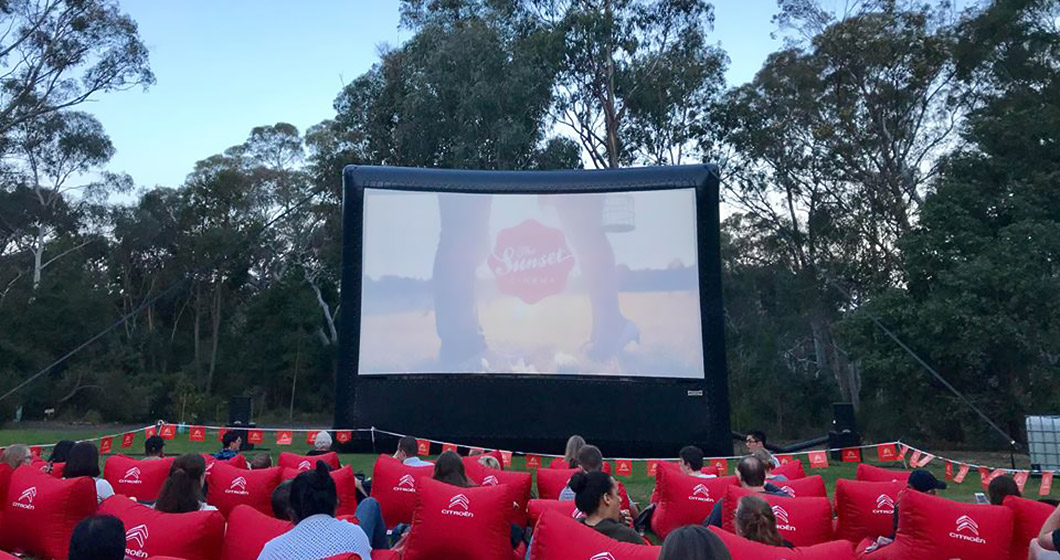 With Friends
There's nothing quite like unwinding with close friends after a long day and having everything arranged for you. Sunset Cinema is the perfect place to catch up – a lush and exotic garden venue that's great to unwind in. With the bar in close proximity and offering various beers, wines and ciders, and Menulog delivering to where you're sitting, this is an easy way to relax and enjoy a night under the stars with a great group of friends.
Our Favourite Thing:
We love the use of Menulog to bring food stalls straight to you and believe it's the perfect way to enjoy each other's company without having to move a muscle.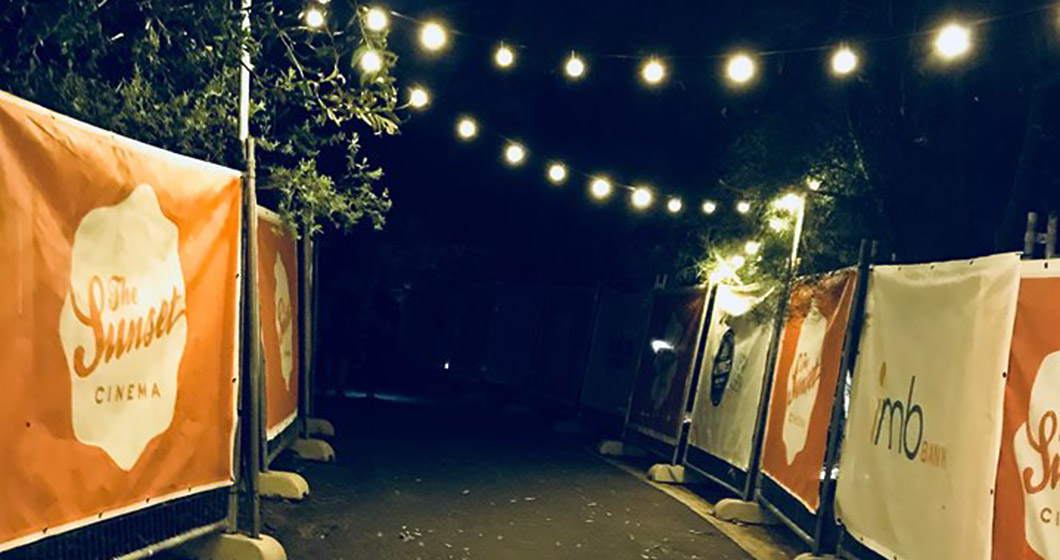 With Kids
Seeing a film is a family tradition and Sunset Cinema creates a unique experience by changing the environment and adding comfy beanbags – and let's be honest everyone loves beanbags! This is an awesome treat for a family outing and offers a great alternative when you're sick of the same old activities. When taking kids out, we know it's super important to have a space for them to play around and enjoy the outdoors, and the Botanic Gardens are the ideal spot for fun and games before the film starts
Our Favourite Thing:
The beautiful openness of the gardens gives kids the freedom to play before the film. Once the film has begun, all members of the family can enjoy the movie from a comfy and cosy beanbag.
With a date
The Botanic Gardens are a gorgeous location to sweep someone off their feet. Whether it's on a first date or a 20th wedding anniversary, Sunset Cinema is the perfect event for sparks to fly. For a memorable evening, roll out the picnic blanket and enjoy a lovely cheese platter brought from home or curl up on a beanbag with something from the bar (no funny business of course).
Our Favourite Thing:
This experience is so unique it is bound to be a romantic and unforgettable date.  With incredible bar facilities and the opportunity to have a picnic, it's truly the place to be with your loved one.
We also love the idea of donations to three chosen charities through ticket purchases, so you can enjoy a good time while supporting someone else in need.
IMB Bank Sunset Cinema runs until Saturday 23 December. For more information click here.