If you're in the Canberra property market and are trying to find the best neighbourhood and suburb to suit your lifestyle, why not trust Canberra's leading real estate professionals at The Agency. Not only can the team give you advice on the stand-out properties you should look out for, but as locals themselves, they can tell you the best highlights of the area.
Led by The Agency, The Neighbourhood Series will take you through various suburbs in Canberra, showing you the best places to eat, drink and play, incredible property developments or listings to put on your radar and a little note from one of their agents that live in the area.
This week, we are putting a spotlight on Molonglo Valley.
EAT, DRINK & PLAY
Eighty/Twenty Food
Focusing on the 80/20 approach amongst all their cafes, Eighty/Twenty Food in Coombs is all about enjoyable, healthy food. Serving fresh, wholesome dishes as well as nutrient-rich treats, get the best of both worlds with the menu and leave that food guilt behind!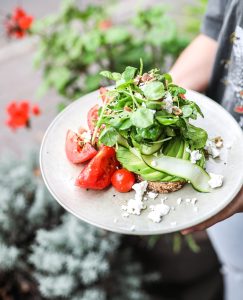 Morning Dew
Get your morning caffeine fix from Morning Dew café in Denman Prospect. Serving speciality Ona Coffee as well as a light breakfast and lunch menu, it serves as the perfect neighbourhood café.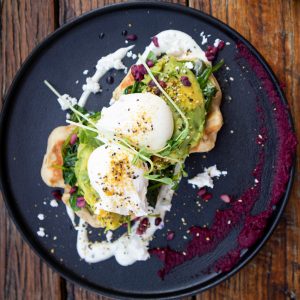 Honeysuckle
Who says you have to head into the city for your regular catch-up? Honeysuckle in Denman Prospect offers local wines and craft beer with a delicious pub-style menu in a vibrant setting.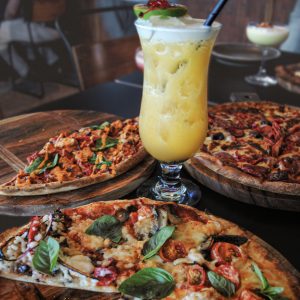 T-Bone
A new venue planning to open its doors in Coombs in February, T-Bone is set to be a wonderful addition to the Molonglo Valley. While we don't know too much about it yet, their website tells us they will be the busiest pub in town.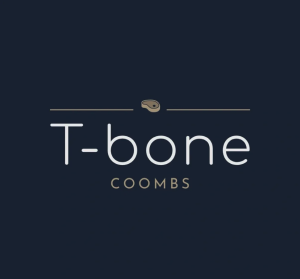 Stromlo Leisure Centre
Providing an aquatic and recreation centre, Stromlo Leisure Centre is all about getting fit and healthy while feeling good doing it. They have a great swimming pool providing a range of different classes as well as group fitness, personal training and specialised youth and elderly classes in the gym. As part of the Y NSW, every membership helps them fund a range of important youth and community programs.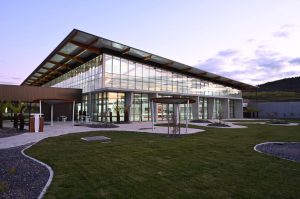 Ridgeline Park Playground
In the heart of Denman Prospect, Ridgeline Park Playground has been designed for all ages and stages, with play equipment including slides, swings and a flying fox. A great place for family and friends to gather, the park also features a picnic area and walking trails.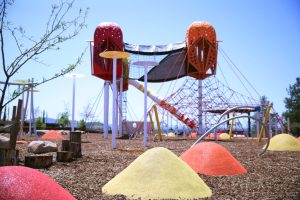 Ruth Park Playground
Coomb's newest playground, Ruth Park Playground caters for all ages and features modern play equipment and a BBQ and picnic area. Think a bird's nest tower, pod structures, swings, slides and shade structures. Bound to keep the kids entertained for hours, it's a great place to spend a sunny weekend.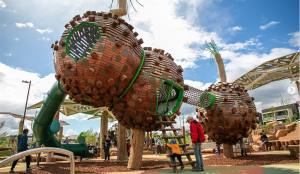 PROPERTY LISTING: 88/2 TERRY CONNOLLY STREET, COOMBS ACT 2611
Raising the bar for apartment living in the Molonglo Valley, Molonglo Falls pushes the boundaries of imagination and construction with seamlessly flowing curves sympathetic to the nature of Molonglo surroundings.
With 2 bedroom and 2 bathroom apartments on offer to purchase after settlement, enjoy uninterrupted sweeping views of the Molonglo Valley and high-end finishes and amenities. An open-to-air atrium, lounge areas, spa baths, rooftop Zen Garden, children's playground, barbeque and cooking facilities also feature.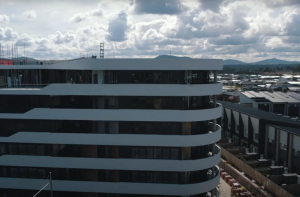 A NOTE FROM A LOCAL…
One of Canberra's newest and upcoming regions, Molonglo Valley has been designed for families, with great playgrounds and leisure facilities, cafes and restaurants and of course beautiful homes. Whether it's a morning coffee from Eighty/Twenty before a dip in the Stromlo Leisure Centre's pool or a beer with mates at Honeysuckle pub, I love everything the area has to offer.
Property Partner, Luke Dent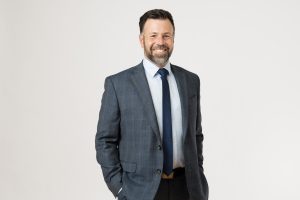 For the hottest properties and listings in Canberra, visit https://theagency.com.au/