If you're in the Canberra property market and are trying to find the best neighbourhood and suburb to suit your lifestyle, why not trust Canberra's leading real estate professionals at The Agency. Not only can the team give you advice on the stand-out properties you should look out for, but they are all locals themselves and can tell you the best highlights of the area.
Led by The Agency, The Neighbourhood Series will take you through various suburbs in Canberra, showing you the best places to eat, drink and play, incredible property developments or listings to put on your radar and a little note from one of their agents that live in the area.
EAT, DRINK & PLAY
Belconnen Fresh Food Markets
While currently undergoing major renovations, the Belconnen Fresh Food Markets, soon to be the Capital Food Market is set to be completed in March 2023, transforming into a European-style market. While you'll still be able to find some of the long-standing businesses, the markets will also offer an exciting new dining destination and leading fresh food providores.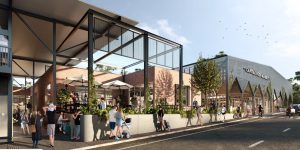 Westfield Belconnen
Canberra's largest shopping centre, Westfield Belconnen is your one-stop shop for everything from the latest fashion, beauty and home inspo, delicious food and drink, entertainment, grocery stores and exclusive deals.
BZ Burgers
A favourite with our agent Shann Howman, claiming these are the best burgers in town, BZ Burgers is a must-try foodie destination in Belconnen. Here you'll find burgers with a little twist, from a brisket burger, maple glazed fried chicken, Korean fried haloumi and a BBQ bacon and cheese beef burger.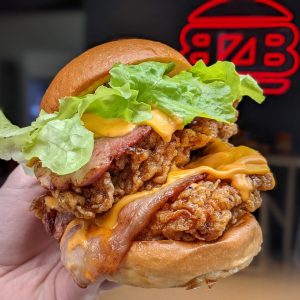 KorBQ
An experience that everyone needs to try at least once, Belconnen is home to Canberra's favourite Korean BBQ restaurant KorBQ. Modern Korean cuisine, BBQ your own banquet of meat and vegetables with the perfect sauces and flavours.
Belconnen Arts Centre
The Belconnen Arts Centre is a community organisation fuelled by a love of the arts and connecting with the diverse residents of the region across a range of art forms including dance, music, visual arts, theatre and more. The centre also offers a diverse range of classes and workshops.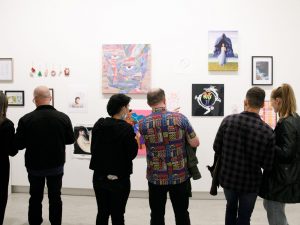 Property Development: The Markets
Located in the Belconnen Town Centre, The Markets Residences is designed to meet all lifestyle requirements varying from loft apartments, 1,2 & 3 bedroom apartments and 3,4 & 5 bedroom penthouses.

The Markets is a luxurious, sustainable development and one of the first of its kind. Built sustainability forward, the development uses sustainable building materials and incorporates technology that will provide for a sustainable way of living. Some of the key features include car spaces that are electric vehicle ready, clever use of the complex's landscaped gardens to reduce what is known as 'urban heat island effect' and the design of the central atrium will promote a cooling breeze during the hot summer months. The complex will also be powered by renewable energy sourced by means of solar power.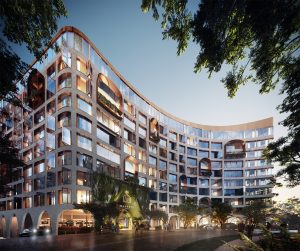 Intended to be Canberra's entertainment and national food hub while extending across the road to the Belconnen Markets, the complex has also been designed to be dog-friendly and will be one of the first to have its own dog park for exclusive use to the residence. Other amenities include a central atrium, rooftop pool, waterfall and a decked BBQ and picnic area.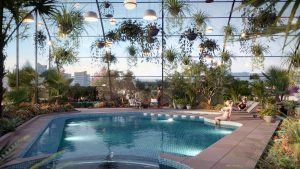 A note from a local…
Moving to Belconnen has been one of the best decisions I have made, and I feel very much a part of the community that is specially Belconnen. With so much to offer, it has provided me with luxuries I never thought I could find.
Everything is at your doorstep. For me, the highlights of the area are walking along the shores of Lake Ginninderra with my two fur babies Miss Cleo an Old English Sheepdog and Cloud a little Japanese Spitz and passing all the families making use of the myriad of BBQ and picnic spots dotted all along the lake foreshore. The convenience of the Woolworths Metro and the Yinjia Supermarket is also great for picking up those last-minute ingredients for my sometimes rushed weeknight dinners.
The most enjoyable part would have to be the Belconnen Markets. The sounds, sights, fresh seafood (yes Canberra can get fresh seafood), exotic spices and meats reminds me of my childhood searching through the never-ending gourmet spice shops with my Sri Lankan Mother searching for the right ingredients to try rival Grandad's cooking.
As my body is aging and problems start to persist, it's off to Wicks Physiology to do an hour session with Lennon Wicks conducting the day's session and captivating the other patients with his wealth of knowledge and friendly personality.
Belconnen is full of history, arts, food, open spaces, and a move towards a more sustainable lifestyle, and that's why it is my choice.
Shann Howman, Senior Portfolio Partner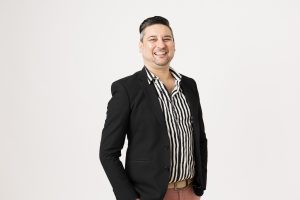 For the hottest properties and listings in Canberra, visit https://theagency.com.au/