Get your jig on Canberra! Next year's Easter long weekend is shaping up to be a vibrant scene of local and national musical talents and folk culture. For its 55th year, the National Folk Festival will see an exciting range of musical experiences at Exhibition Park, with over 200 acts across 12 venues, plus food and market stalls, workshops, roving entertainment and an engaging program of craft, dance and art.
However, this year is promised to be bigger and better than ever, with the introduction of some very exciting new changes to compliment the traditions of the festival. Including a second Outdoor Session venue and the launch of the Folk Family Choir.
Artistic Director, Katie Noonan says the festival will also feature daily specially curated National Folk Festival exclusive concerts, celebrating some of our greatest songsmiths with a multi-generational who's who of artists. Including National Folk Festival 2022 Lifetime Achievement Award winner Songs of Judy (Small), Songs of Don (Walker), The First Australian Women's Songbook Launch and Songs of Joni (Mitchell).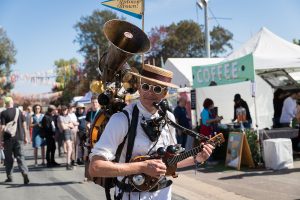 "We were spoiled for choice with an overwhelming number of acts to choose from for the festival – allowing us to bring some of Australia's folk family legends alongside the next generation of folk kin," says Katie.
"We will be welcoming some artists to the National Folk Festival for their very first time and across our festival artists we have 35 ARIA Award winners, an ARIA Hall of Fame winner AND APRA Hall of Fame winner, 12 Deadly Award winners, 5 Golden Guitar Award winners, 3 Australian Folk Award winners, 1 2020 GRAMMY nominee, 5 2021 Australian Folk Award nominees and 5 2021 ARIA Award nominees.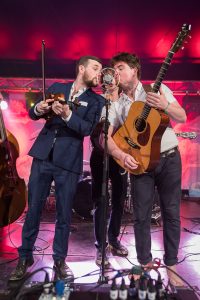 The number of award-winning artists performing, and the mix of contemporary and traditional folk music means that whether you're a true blue folkie or simply a lover of great live music and entertainment, you will be lovingly welcomed to our home in our Nation's capital.
Catch the National Folk Festival during five epic days from 14 to 18 April 2022. Sign up to be the first to get your tickets via https://www.folkfestival.org.au/