Tiger Lane, Canberra Centre's new pan-Asian dining precinct, has opened the doors to its two final eateries, Supalove and Honey Toast, putting in place the missing piece of their culinary puzzle.
Whether you're looking for an easy workday lunch or a fun date night banquet, come and experience this one-of-a-kind dining destination, offering you a journey inspired by the famous Mekong River Delta. Walk through the precinct and be transported through cities, towns, and jungles, stemming from Japan and China, weaving through Vietnam and Thailand, and settling in Malaysia and Singapore.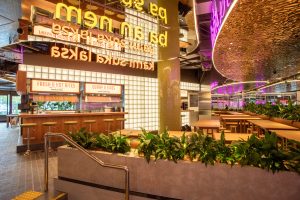 Enjoy authentic, everyday Thai food at Supalove, drawing inspiration from street vendors found across Thailand. Head chef Grace Prasongsook is an expert in Thai cuisine, with Thai, Chinese and Vietnamese roots and learning to cook in Northeast Thailand.
"Supalove's menu is all about quality food made from quality produce that references traditional, old-world techniques, reimagined new-age and playful ways and served inside an environment that is as authentic as it gets, while still being in Canberra," says Prasongsook.
"Best of all, its fresh, fast, affordable and cooked with a lot of Thai love."
Their iconic Bangkok dish, olive fried rice, is a must-try. Preserved black olives and fresh olives are stir-fried into fried rice with egg and a side of fresh chilli, Thai herbs, and peanuts. Mix it before eating to create a rich, mouth-watering bowl.
Another nostalgic favourite, Massaman Curry, also features on the menu, crafted with locally farmed Claystone beef and southern softshell crab curry. As well as a creamy Laska curry inspired by the flavours of Phuket.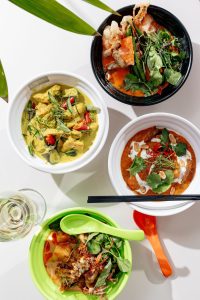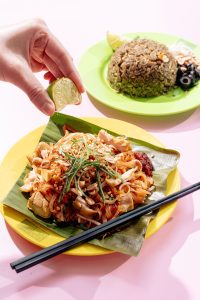 The second venue, inspired by the 'hole-in-the-wall' eatery experience, is Honey Toast. During the day, you'll find an array of grab-and-go breakfast and lunch options.
Browse the display cabinet for the ever-changing rotation of fresh items, including ham and cheese croissants with bahn mi flavours, bacon and egg rolls with siracha mayo and Vietnamese-style baguettes. Couple your meal with a smoothie, juice, specialty Veneziano coffee blend or a traditional Vietnamese coffee for the perfect pairing!
At night, the eatery transforms to satisfy your evening sweet tooth, serving decadent honey toast desserts, topped with eccentric ingredients. The standout is their signature Honey Toast, made with Three Mills Bakery baked Shokupan (Japanese milk bread), decorated in honeycomb, honey and vanilla ice cream. Another go-to is the Crème Caramel Toast, topped with salted caramel ice cream and a whole crème caramel.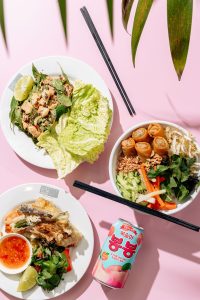 .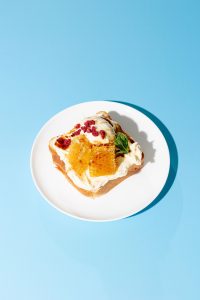 Tiger Lane's drink selection has also had an upgrade. Find a cocktail bar behind Honey Toast, serving drinks like Tuk Tuk, made with Roky gin, lime, house kaffir syrup and umami bitters. Along with mocktails including the Mai Little Pony, a non-alcoholic apple martini.
Lounge in Narellan Street's new outdoor area and enjoy your drink surrounded by plants, reminiscent of lush Vietnamese mangroves.
Supalove is open from 11:30am until late Monday to Sunday. Honey Toast is open from 7:30am until late, Monday to Friday and 9am until late, Saturday, Sunday and public holidays.
To discover everything Tiger Lane has to offer, visit their website.