From 11-12 August, Tastes of Two Regions brings the wine and food of two magnificent regions to Canberra at some of the city's best restaurants and stunning locations.
King Valley and Rutherglen, located side by side in North East Victoria, are known for innovative wine styles and excellent produce. King Valley Prosecco Road sidles up alongside
Rutherglen's boutique Muscat and Durif cellars, in a setting of rolling hills, mountain ranges, vines, open skies and historic townships.
The festival includes an exhibition with over 200 wines to taste, masterclasses, live entertainment, picnics and platters, as well as a prosecco breakfast, Italian family lunch and alternative variety dinner.
Program of events:
Alternative Varieties Dinner with Winemakers of Rutherglen
Saturday 12 August, Otis Dining Hall
Tickets $130pp
Tastes of Two Regions Exhibition
Sunday 13 August, Pialligo Estate
Tickets $35pp
King Valley Prosecco Breakfast
Sunday 13 August, Pialligo Estate Farmhouse Restaurant
Tickets $55pp
King Valley Italian Family Lunch
Saturday 13 August, Yarralumla Woolshed
Tickets $85pp, children play and eat free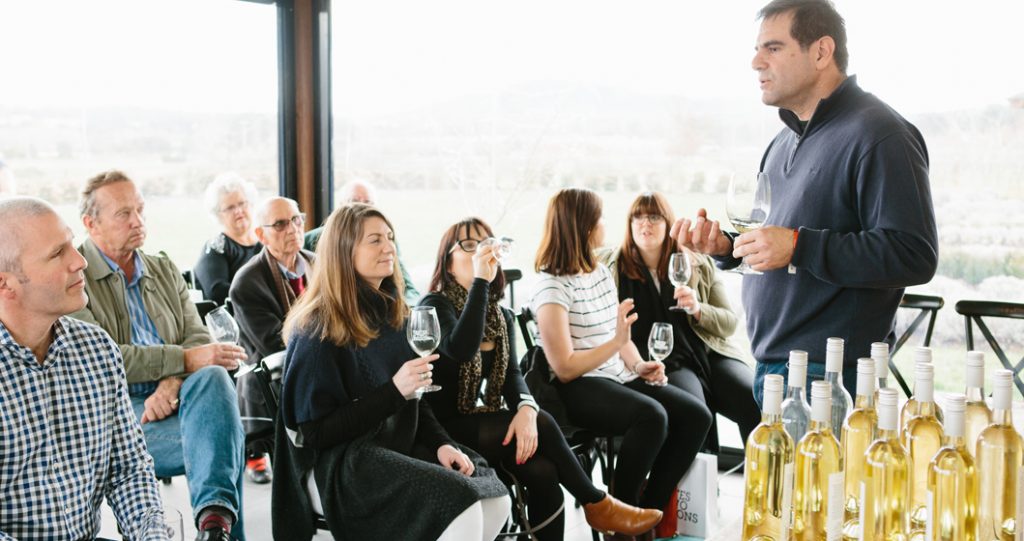 Participating Producers
All Saints Estate | Anderson Winery | Andrew Buller Wines | Boosey Creek Cheese | Brown Brothers | Buller Wines | Campbells of Rutherglen | Chambers Rosewood Vineyards | Chrismont | Cofield Wines | Crowley's Hot Sauce | Dal Zotto | Hurdle Creek Gin | King Valley Dairy | Lake Moodemere Estate | Morris Wines | Pfeiffer Wines | Pizzini | Politini Wines | Renaissance Chocolates | Rutherglen Estate | Sam Miranda Wines | Scion Vineyard & Winery | St Leonards Vineyard | Stanton & Killeen Wines | The Wicked Virgin | Tolpuddle Cheese | Valhalla Wines | Warrabilla Wines
Get up close and personal with producers, find a new favourite wine style and
enjoy some excellent cuisine, as King Valley and Rutherglen come to Canberra
to offer you Tastes of Two Regions.