Forget winter coats and heaters, Kokomos is here to make us feel warm all year round with their high-energy tropical vibe, punchy cocktails, and now their newly revamped menu.
Renowned for their bar scene and world-class cocktails, they set out to extract the same amount of flavour from their bar menu and fuel it into their food offering. An avenue unexplored by the Canberra hospitality scene.
Kokomos new menu breathes flavour into Canberra with multiple new dishes adapted from the tropics of South East Asia. This new tapas style concept is best designed for sharing to celebrate the inclusive culture of the cuisine. Most impressively they have made this cuisine extremely accessible with nothing on the menu over $17.
Let's talk about the flavour – a punch of fresh, flair and flame in every bite with Thai and Vietnamese flavours most prominent. Cooking on woodfire ovens and grills, Kokomos is now the best place in Canberra for locals to get a hit of sweet, sour, salty, and spicy all in the same outing.
The Fried Chicken becomes light and refreshing with their new addition of mini fried chicken Banh Mi with green papaya aiding fruity notes and Vietnamese herbs providing a crisp touch. The Beef Bun fuses bao with yellow curry, the Som Tum spiced BBQ Pork has a kaffir lime zest to it, and the Grilled Eggplant has incredible smoky notes. While Kingfish Ceviche is a crowd favourite at most establishments, Kokomos style has plenty of intrigue and newness about it.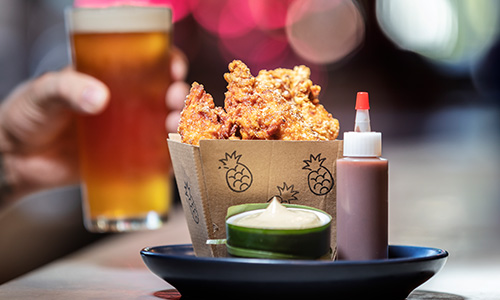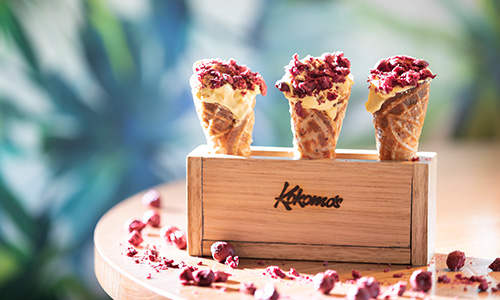 Ingredients such as coconut, chilli, lime, lemon grass and fresh seafoods are popular throughout the menu in capturing the idea of tropical dining.
A noteworthy addition to Kokomos is their entire new menu dedicated to vegans. Everything from Spiced Silken Tofu with cassava melon, Vietnamese Pancakes, Tempura Eggplant with nashi pear and onto dessert for some Coconut Mango Waffle Cone.
Experience their 5 dishes for lunch ($25pp) and dinner ($35pp) or their $49 Feed Me menu.
Tastes that feel like you're eating the energy of the venue, the menu can now act as the perfect starter to your night out. When you need an escape from Winter, gather the squad for some tropical cuisine and sail down to Kokomos.