The Queen is coming!…
Sydney favourite, Queen Chow by Merivale is venturing out of the city for the very first time and is opening a third pop-up venue at Narooma on the South Coast. Inspired by Hong Kong street food, the modern Cantonese restaurant will open its doors to the public on Saturday 11 December at The Whale Inn.
Replacing the previous pop-up bistro Chez Dominique, Narooma locals and holiday goers can expect all the Queen Chow favourites that puts Australia's best seafood centre stage, complimenting the beautiful coastal surroundings.
"Narooma has become my second home and the backdrop to many of my happiest memories with my family. It has been an absolute privilege to spend so much time here over the past six years and becoming part of the local business community is enormously exciting," says Merivale CEO Justin Hemmes.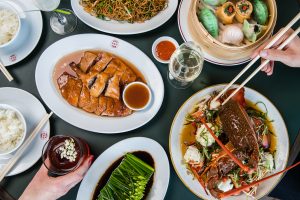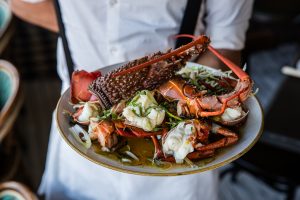 Created by former Mr. Wong chef Tal Buchnik and Queen Chow Manly's Toby Worthington, the menu champions simple, well-executed dishes, most of which locally sourced. Some highlights include sashimi with mandarin ponzu, crayfish with XO sauce, grilled scallops with kombu butter and Balmain bug omelette with fragrant chilli oil. A delicious selection of must-try dumplings will also feature, courtesy of Merivale's revered dumpling master Eric Koh.
Open throughout summer and into 2022, Queen Chow's takeover of The Whale Inn is set to become Narooma's hottest spot, with lazy Susan's spinning Cantonese style dishes every Tuesday to Saturday night from 5:30pm.
For all the latest information visit https://merivale.com/venues/the-whale-inn-narooma/