When Canberra was given the status as the capital city of Australia, it was both the greatest blessing and curse bestowed upon the city.
Our beloved Nation's Capital continues to cop criticism as being "boring" and Independent MP Bob Katter once described Canberra as "a very soulless place, everything is franchised and corporatised".
It's quite clear that Mr Katter doesn't understand Canberra, but I ain't spending any more time on it. In fact, rather than dwell on it, I went on the hunt, searching for the 'Soul of Canberra'.
The journey led me to the suburb of Isaacs, a suburb I'd never previously visited. Which in truth is surprising, when you consider about a year ago it became home to one of the biggest hidden gems in Canberra's food scene.
Those familiar with The Hamlet know precisely what I'm talking about because in the suburb where the streets are named after people associated with Australian education, is a restaurant of pure brilliance, Soul Cartel's Farr Side Café.
Joining me on the journey were Christian and Terry, two good friends, as passionate about Canberra's food scene as anyone I know.
When we arrived at the Isaacs Shops, from the outside looking in, we didn't really know what to expect and as we rounded the stairs, the place was empty except for one of Soul Cartel's owners and chef extraordinaire, Zack Goddard.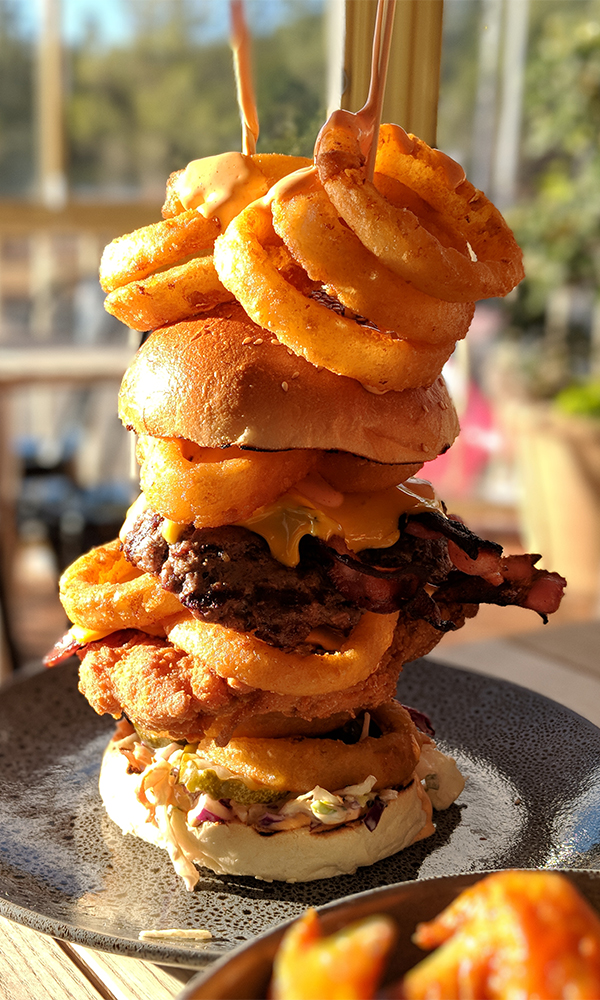 After placing our order, it didn't take long for us to realise we had hit the jackpot.
Between us, we ordered a smorgasbord of food, underestimating the size of the meals, which suddenly turned my tongue in cheek search to find the 'Soul of Canberra' into a battle against Soul Cartel's 'The Beast'.
Forming part of the 'specials menu', The Beast is exactly that, even thinking about it now makes my mouth water.
Starting with a Bread Nerds brioche bun, it takes you on a flavour journey with a 150g beef patty, buttermilk fried chicken, double bacon, quad melted American cheese, layers of crispy onion rings, slaw, pickles, shaved red onion, topped off with a chilli aioli.
Without being over the top, the burger certainly has a break the internet kind of feel about it. I've never experienced anything like it and have little doubts The Beast will become a regular addition to the menu sooner rather than later.
You can tell when a chef genuinely loves cooking as you can taste it, and Goddard isn't just a chef, he's an artist with the food he creates as his masterpiece, bringing some soul back to the Isaacs Shops.
For those that live northside it's well worth the drive, but for those willing to wait, the Soul Cartel boys will be expanding north after taking up tenure for the canteen at the Academy of Interactive Entertainment at Canberra Technology Park in Watson which will do the same style food as their current Farr Side offering.
As someone who lives north of Lake Burley Griffin, I can't wait.