Last week our singles headed to GIO Stadium for the VIP treatment as the Brumbies Plus500 took on the Lions.
After two rounds of successful matches, we decided to mix it up a bit with a single shake-up. Your votes dictated the first matches of the night but for every try scored, the gents shuffled along and switched ladies! To really throw a spanner in the works, we added three intruders into the mix as well as a couple of the eligible Brumbies bachelors too!
Here were your matches for the night…







From an amazing vantage point, it was fun to see who was truly interested in the game and who was utterly taken with the person sitting beside them.
As the date started to heat up we had a little visit from Brumbies players Scott Sio and Tomas Cubelli who dropped in to meet our lovely ladies and join in on a bit of social speed dating fun.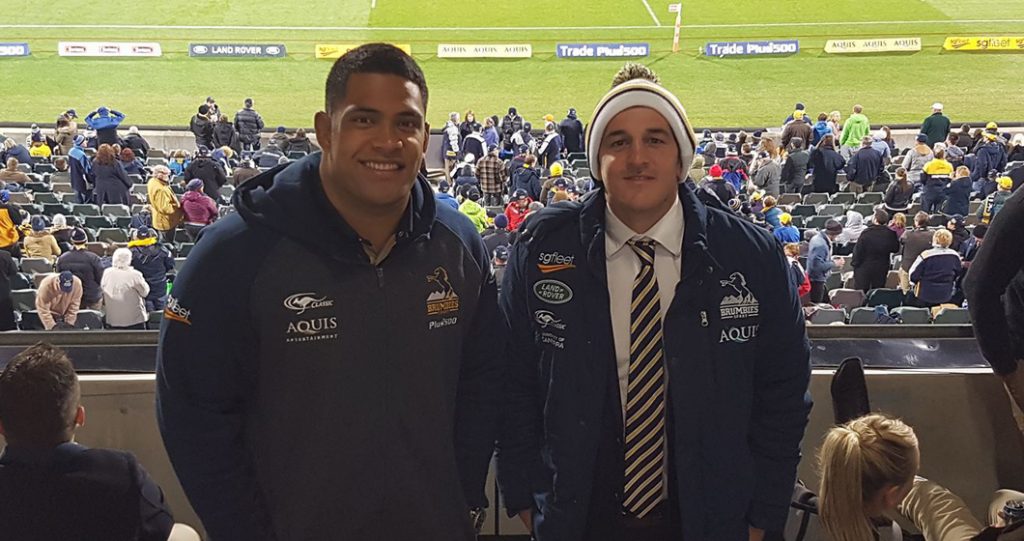 After the game, we caught up with a few of the guys to get all the juicy goss, here is what they had to say…
"The Brumbies should have scored more tries, but on the plus side it meant I got to know the girls I was sitting next to a bit better. It was a bit of fun and although I don't think I hit it off with anyone, I would definitely do something like this again." – Matt
"Great experience, had a fun time, the banter was on point! My best match on the night was either Lana or Tara, they both laughed at my jokes and that's really all I need in my life." – Dennis
"It's a shame that the Brumbies lost but I did really enjoy my conversation with Katherine and would definitely like to catch up with her again!" – Andrew
"Great idea for a date, but would have loved to have had drinks in the box so I didn't have to leave!" – John
"My best match on the night was Joss for sure! I got her number and we have been chatting a lot – we are even going on another date Saturday night!" – Sam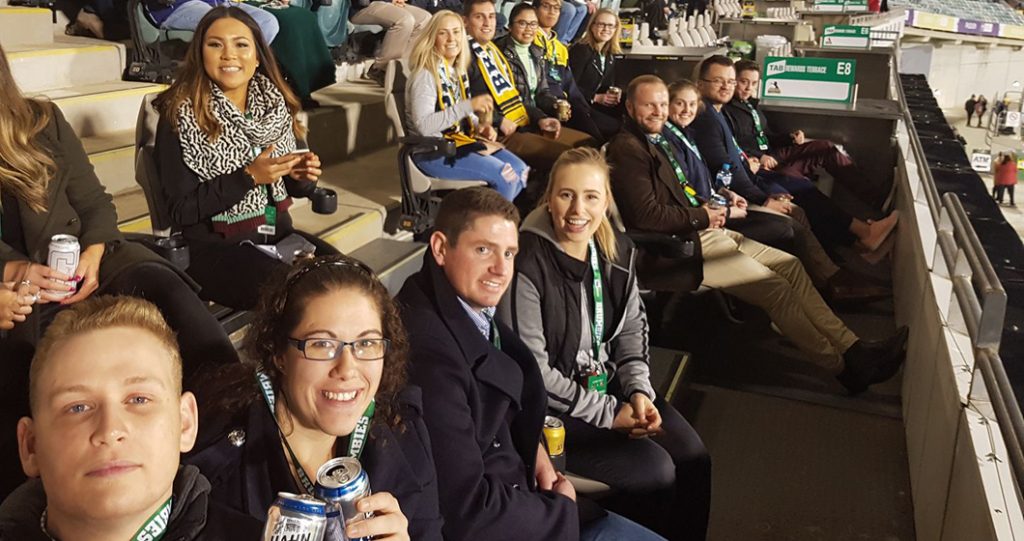 If have yet to cast your vote in Singled Out or want to be sure to suss the singles out and match them up on the next date for your chance to WIN the ultimate date for two – a Buvette Bliss accommodation package at Hotel Realm including:
Overnight accommodation in a Realm Room with complimentary parking, Wi-Fi, on-demand movies and late checkout.
Mini Moet & Chandon on arrival.
A two-course dinner for two at the award-winning Buvette Bistro & Wine Bar, with a glass of wine.
Access to the brand new, state-of-the-art, Hale Gym.
Can only be redeemed on Friday or Saturday nights, 2017.