OutInCanberra HQ has been hard at work narrowing down the cream of the Canberra single crop. With our Singled Out voting platform launching next week we wanted to give you a gander at some more of the goods with four more hopeful singles revealed.
Drumroll, please…
Meet Andrew – The corporate firefighter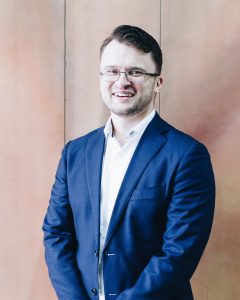 "My personality is like a Justin Timberlake song– pretty hip and always gets you in a good mood."
Age: 31
Occupation: Business Account Manager
Andrew in three words: Adventurous, caring and surprising.
Looking for: Someone who is adventurous and likes to be active.
Worst date ever: "I took her out for dinner and she decided to cut up my steak for me – a massive turn off!"
Meet Damien – A pretty relaxed fella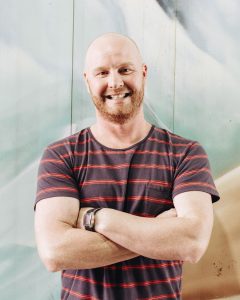 "I think dates need to be relaxed to see how you feel."
Age: 36
Occupation: Works for Plus500 Brumbies
Damien in three words: Loyal, trustworthy and passionate.
Looking for: "Someone who I get along with and feel a good connection to."
Best pick-up line: "I would say, going up to a girl with a handful of cutlery, dropping it in front of her and saying, I'm looking for my little spoon can you give me a hand?"
Meet Katherine – The fit, fun and bubbly babe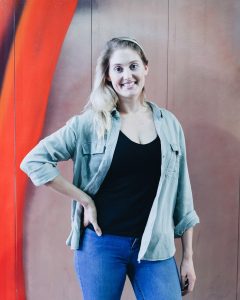 "Everyone wants that special someone to come home to and do things with so I'm hoping Singled Out will be a bit of fun and meet some new people at the same time."
Age: 27
Occupation: Veterinary Nurse
Katherine in three words: Excited, crazy and adventurous.
Looking for: "I'm pretty open-minded but communication is always awesome and someone that can keep up my busy schedule – I'm studying at the moment as well as full-time work and train."
Perfect date: A night market would be great because there are lots of things to try, do and see.
Meet Stewart – The suave and serenading socialite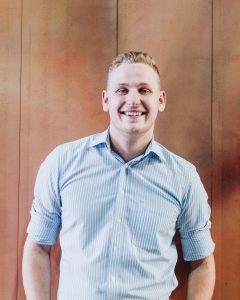 "The perfect date would be a degustation with matching wines at Benchmark Wine Bar, then stroll over to Molly to drink Negroni's all night."
Age: 26
Occupation: Mercure Canberra Food & Beverage Assistant Manager
Stewart in three words: Vibrant, personable and fun.
Looking for: A fit, fun and flirty kind of girl.
Hidden talent: "I started playing the guitar when I was 13 and a couple of years later my brother started playing as well so whenever we get together with the family, guitars come out and we do a bit of a jam and sing-a-long together.
Next week you'll have your chance to play cupid by voting for your fave babes! Peruse our single's profiles and videos to really get to know each successful nominee.
Once you have a solid idea of your favourite matches, submit your vote. From there we will shout them on three special dates – each with one of their top three most eligible partners as voted by you – and keep track and report back on any lurvvveeee developments.
Each vote you submit will put your name in the draw for your chance to WIN the ultimate Canberra date (more details to follow).