The scene is set. Rolling hills, young trees, and blooming flora is just a glimpse of what the panoramic views of the National Arboretum have to offer. Walking into the sun kissed space provides an unparalleled experience in the city, but this was only an appetiser of what was to come. 
We were treated to the new Spring menu in a 3-course tasting experience at The Conservatory Restaurant by Ginger Catering. Upon arrival, we were seated looking out to the panning view, constantly finding the view of our plates were equally as notable.  
The dishes are a true reflection of the season as Executive Chef Janet Jeffs builds her philosophy on using locally sourced, sustainable and ethical produce all year round. Expect a delicately crafted menu full to the brim with innovative and unique dishes keeping true to their promise of 'food less travelled'.  
Entrée is served and the artful presentation of the plates embody the vibrancy of spring. The Seared Duck Breast was almost too pretty to cut into, served alongside fresh blood orange and asparagus stalks. It laid on a rolling bed of the silkiest puree that bursts with the citrus of blood orange and carrot – we both agreed that we would happily eat this by the tub. The Smoky Paprika Prawns tasted as succulent as they looked. In combination with velvety Jerusalem artichoke cream, caramelised bacon and crunchy toasted sunflower seeds for texture.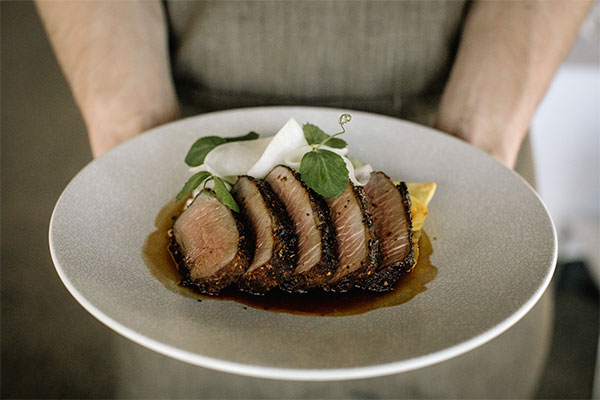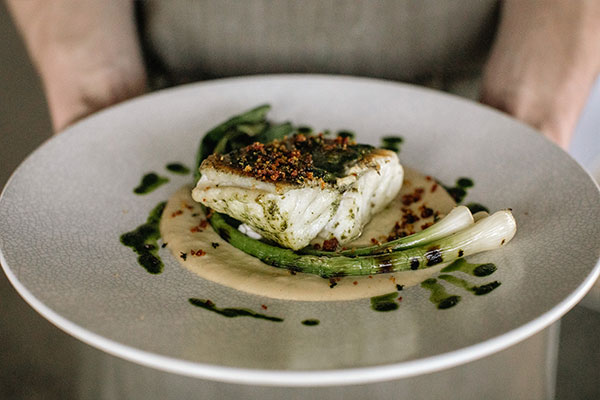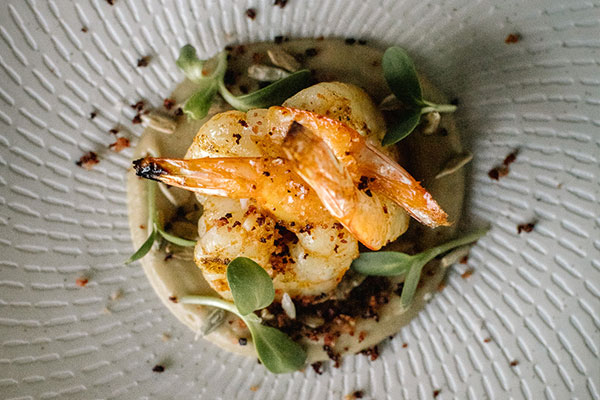 On to main course and we feasted our eyes on the Pepper Crusted Bavette before our stomachs. A melt in your mouth kind of cut doused in green pepper jus. The potato galette can take anyone's love for potatoes to new heights with thin silken layers pressed together and served by the seasonal addition of shaved kohlrabi.  
Just as the weather has a melting effect on us, the Panfried Rock Cod did the same. The fork glides through the fish, crowned on a bed of caulifour cream with smoky chorizo and black olive crumb, farm garlic greens and a dill oil kick.  
There aren't many things better than a tall flute of mimosa on a warm spring day, but we found it. A dessert that had us jumping out of our seats – introducing the Mimosa Cake. Fluffy yet bubbly layers served with tangelo sorbet and crumbly orange and walnut tuile.  
Another dessert that evoked curiosity was the Black Bean Meringue. It comes out as a cave of meringue chards with local Murringo honey and lavender ice-cream hiding inside, almond sponge and spring pollen topped with a sherbet fizz.  
An experience that carries the flavours of the season and lets the quality produce speak for itself. The team at Ginger Catering make the season known to your palette's before even gazing outside.  
Book on 02 6130 0173 or email: [email protected].
Opening Hours
Lunch – Monday to Sunday from 12 noon to 2pm
Breakfast – Saturday and Sunday from 8am to 11am
Village Centre, National Arboretum Canberra