Mai + Yo, a combination of Kien Cong Mai's last name and the yoghurt drinks that he wants to make famous throughout Canberra.
Earlier this year Kien Cong Mai and his wife, Le Vinh Vu, identified a serious omission from Canberra's diversely populated dining scene: traditional northern Vietnamese cuisine. Using their passion and hospitality experience, they have commercialised traditional cooking techniques to bring Canberra a curated selection of authentic Vietnamese dishes.
On arrival, we were served the freshest, crispiest Spring Roll I have ever had the pleasure of trying. Stuffed with pork mince, vermicelli noodles, black mushrooms and fresh veggies, this crunchy variety of spring roll is more commonly associated with South Vietnam. Kien promised me that the softer variety, Banh Cuon, associated with the North was coming soon to the menu.
Next was the traditional Bun Cha, a dish famous in Hanoi. Eat it the traditional or formal way, with tradition requiring you to chuck everything into the bowl. The formal method demands greater dexterity and control over your chopsticks and soup spoon, as you carefully build each mouthful starting with a base of noodles, followed by a dip into the soup, and then adding tender meat and fresh veggies to finish.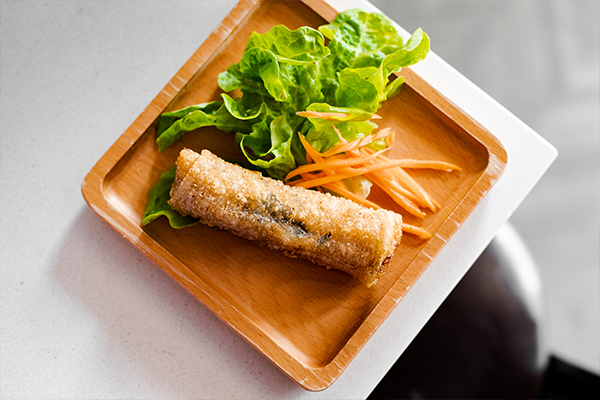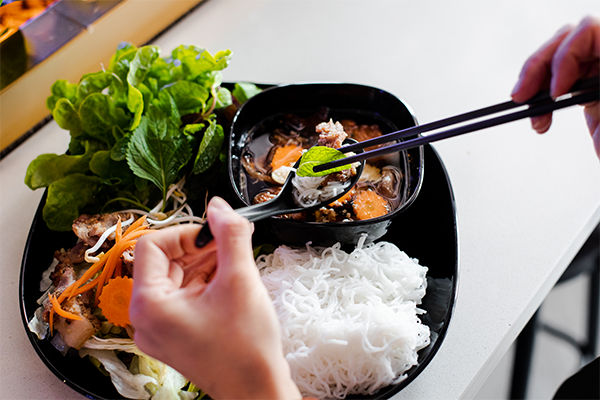 The Beef Stew, seasoned with ginger, anise star and spring onion, is the perfect antidote to this cold weather. Served with slow cooked, beef chunks so tender they melt in your mouth and a Saigon Roll, this is no ordinary 'soup of the day'.
Next was the Pho Soup served with a moreish Savoury Doughnut, intended to be dipped into the soup like bread. Take advantage of the $10 Pho Super Offer currently available every Sunday, Monday and Tuesday until end of August.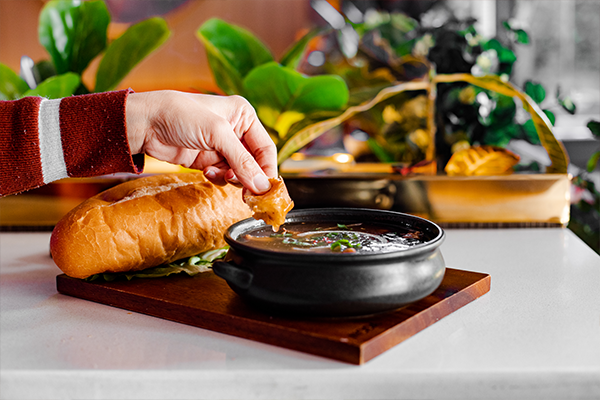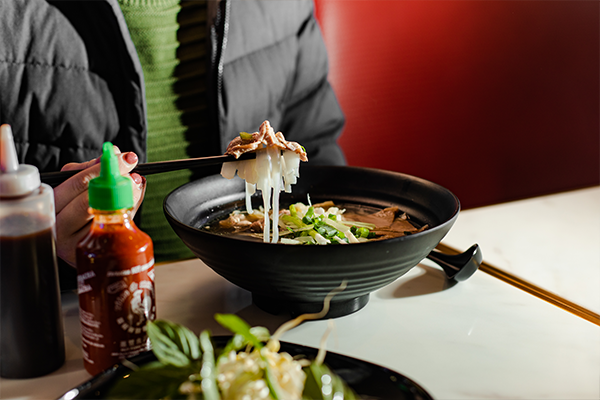 Bubble tea fans looking for a new experience will especially enjoy the range of Yoghurt Drinks Maiyo has to offer. Served in a familiar format – clear cup, sealed with a plastic top that needs to be pierced with a thick straw – the taste and texture of these drinks is akin to a Go-GHURT, which made the whole experience nostalgic of primary school. Made with locally sourced gelato and yoghurt, these cool and refreshing drinks will be perfect for when the weather starts to heat up.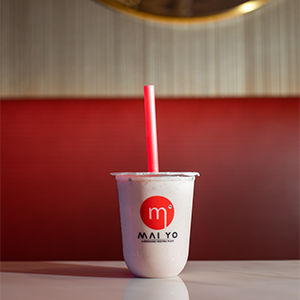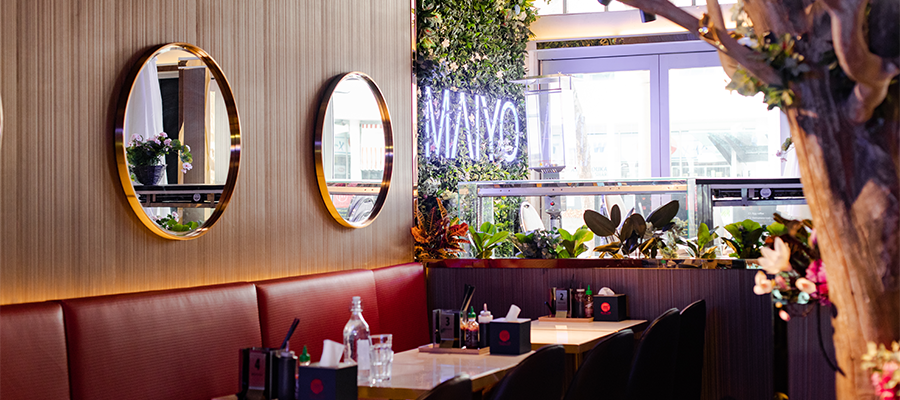 Those wanting a taste of home and recent travellers to Vietnam won't believe their eyes when they walk through the doors of Maiyo and see the dishes they enjoyed so much being served right here in the capital. Their extremely quick service and central location makes it an ideal lunch spot for nearby professionals and students.
However, Maiyo is not just for the lunch crowd. Serving quick bites like $5 Pho Cups and Chicken Wings from 12am – 3am on Friday and Saturday and a no alcohol policy, Maiyo has created a safe haven for night owls.
Still in its infancy, Maiyo's menu is quickly growing with 4 more dishes to be added soon. Live music is also set to become a staple of the dining experience at Maiyo. Keep an eye on their Facebook page for updates!
Bonding with Kien over the meal, I was reminded of the very special brand of geniality specific to South East Asia. I felt welcome, not just as a patron of his restaurant, but as a participant in his culture. This is what Maiyo is all about, creating new memories and connections through traditional, authentic Vietnamese food. Visit this beautiful new gem in Canberra before the secret gets out!
Where: 35 East Row, Canberra, ACT