Last Thursday, a rich sunset and sound cocooned the Gordon Darling Hall of the National Portrait Gallery as the Canberra Symphony Orchestra presented the first concert of their 2020 Australian Series.
The concert centred on the theme of the healing power of music, an incredibly relevant subject given recent events.
The evening featured the world premiere of Ella Macens' Superimposition and works commissioned by The Hush Foundation. Composers worked with young people dealing with mental health challenges and wrote music in response to that. The combination of quiet pizzicato and col legno underneath the main melody of these pieces conveyed an undeniable, but still palatable, sense of tension and unrest that resolved satisfactorily at the end of the piece.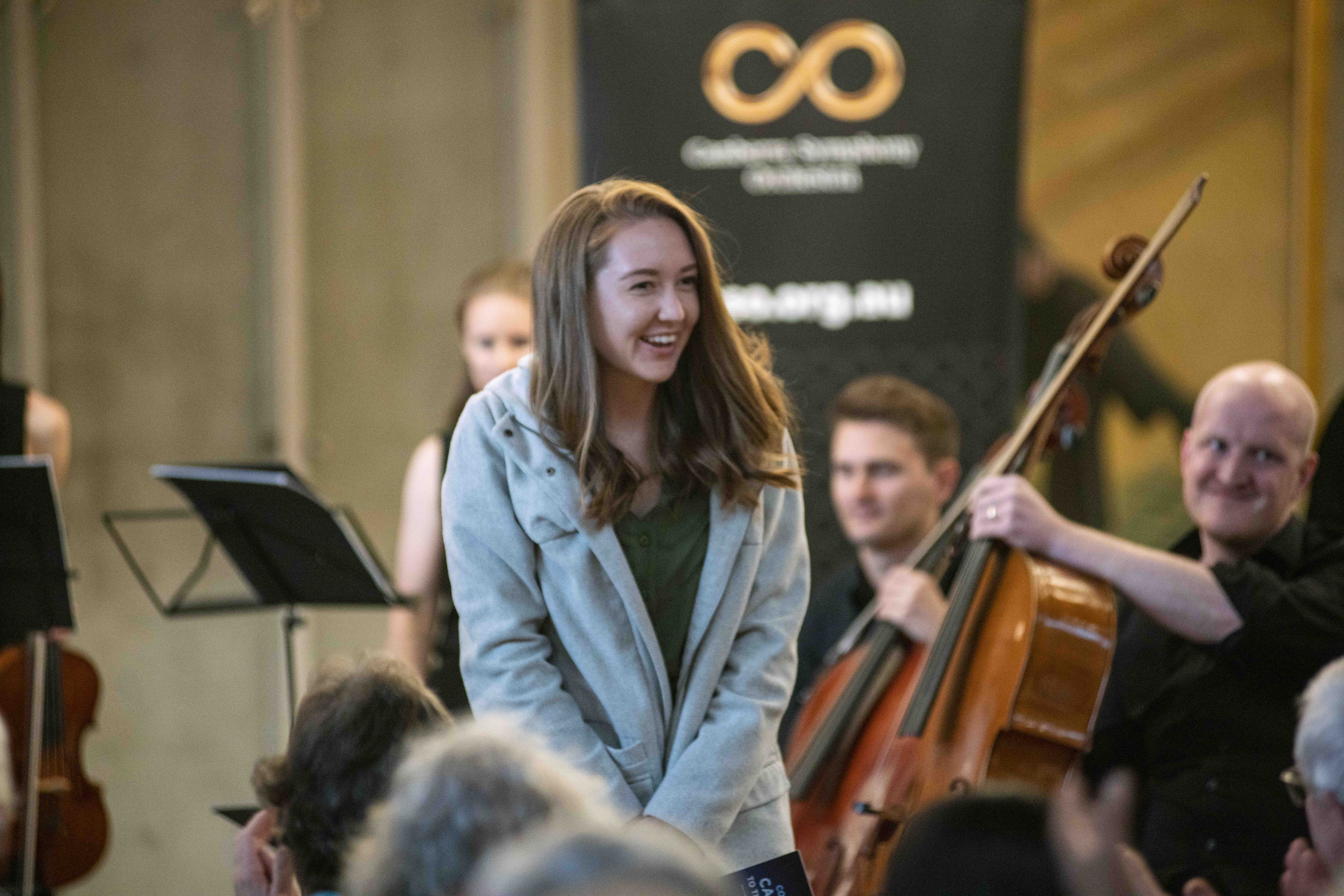 Composer Ella Macens following the premiere of her work Superimposition by the CSO Chamber Orchestra (Image: Martin Ollman)
The program choice demonstrated the superb talent and restraint of the CSO Chamber Orchestra. In a new commission for the CSO by Cyrus Meurant, concertmaster Kirsten Williams delivered a soulful violin solo, one of the closest instruments to the human voice.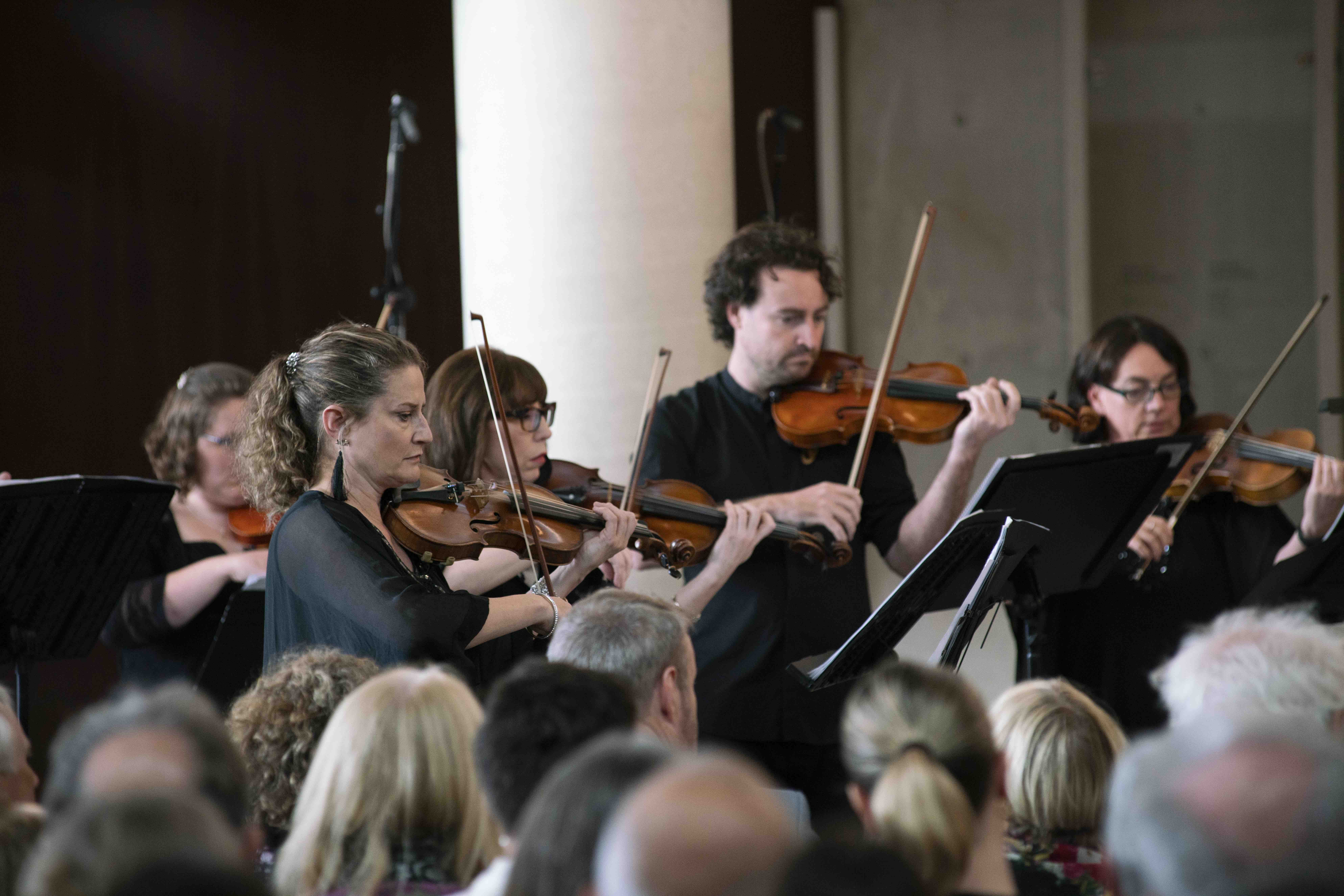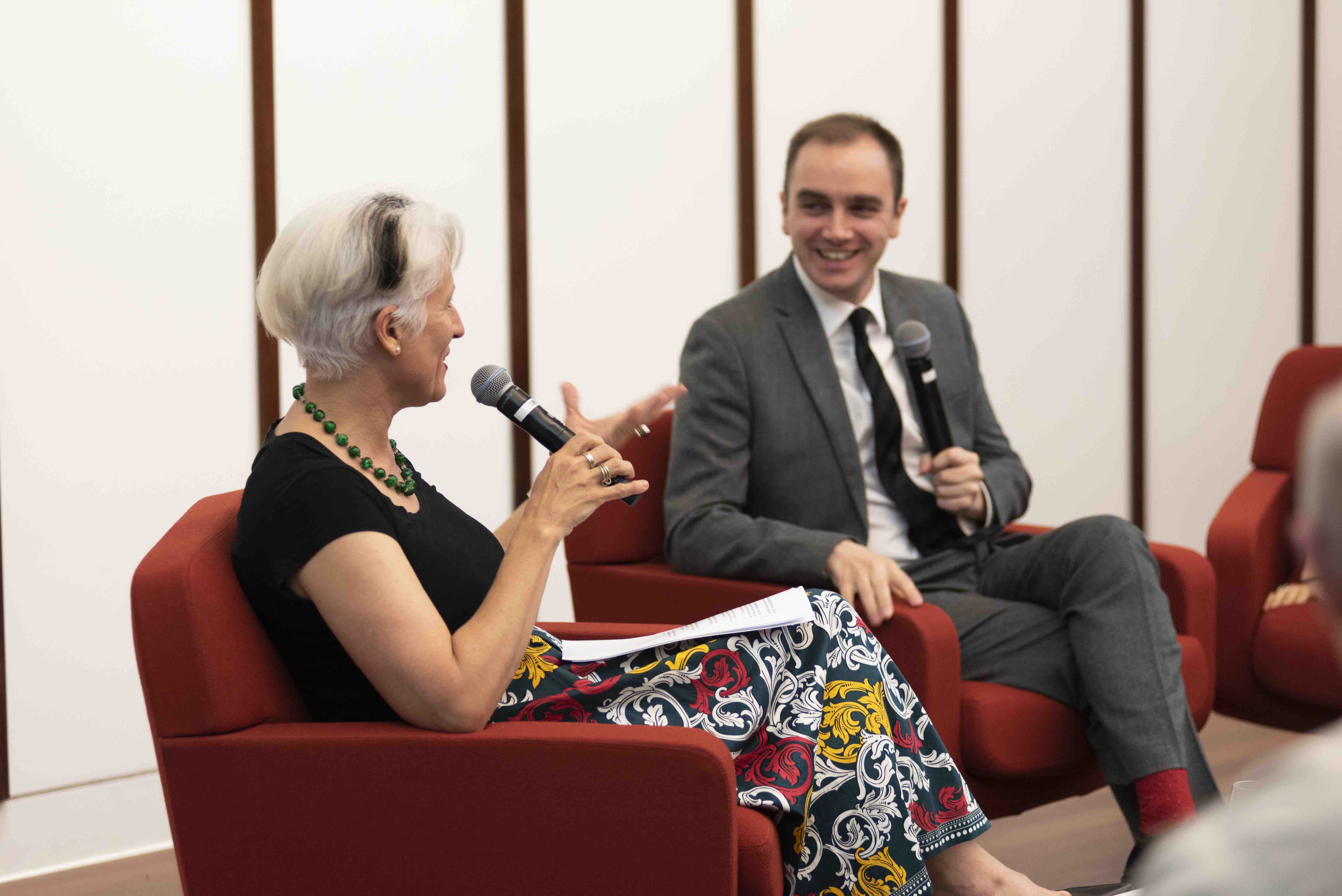 L: The CSO Chamber Orchestra, directed by Kirsten Williams (Image: Martin Ollman)
R:Composer Cyrus Meurant in the pre-concert conversation with Genevieve Jacobs (Region Media) (Image: Martin Ollman)
Love, Kindness and Decency reminded Canberra of the special cathartic effect that classical music can have during turbulent times. Whether you're working from home or practising social isolation, this reviewer recommends putting on some Mozart!
The Australian Series is curated by Professor Matthew Hindson AM and presented by Singapore Airlines, in collaboration with the National Portrait Gallery.