One22 is here to take us on a journey through genres and the ages each night. The music plays a big part in the progression of the vibe throughout the night, building upwards in ambience to a point you may never want to go home, and well you don't have to. The venue is licensed until sunrise.
You won't find a playlist on shuffle here. The music is carefully curated to grab your attention from the start, taking you up a notch each hour and after 3am, well, we've been told anything goes.
Most recently remembered as Mr. Wolf and serving the public long ago as Sultans, The Club House and Krave, the space will continue to promote good times and good music.
While the industry has struggled this year, The Sydney building has come to fruition in 2020 with the opening of Verity Lane Market and all its stallholders, and now the One22 bar.
The music genre journey is what will set this bar apart from the rest. From 4pm to 8pm funk, soul, jazz and hip hop will share the stage, 8pm to 11pm funk moves into disco, 11pm to 1am you'll move to house and disco before things start getting a little heated where house, tech house and house classics will help you finish the night right.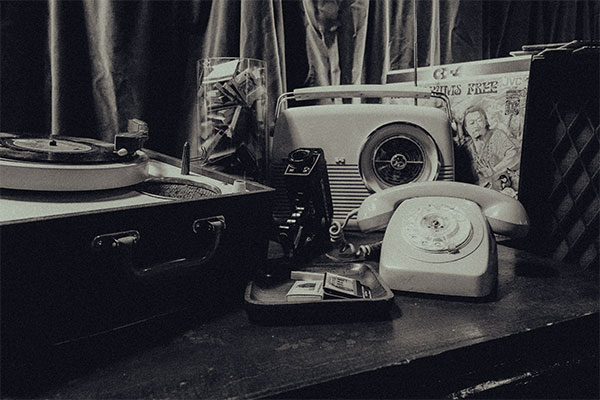 The venue itself encompasses a retro fit style with influences from 70s, 80s, & 90s vintages. It's a little raw with natural colours allowing the furniture, which is a mixture of leather, sued and velvet seating, to do the talking.
Moreover, the venue will promote authentic house party vibes.
"We want it to be inviting as if you were in your own living room, enjoying a drink with your friends," Head of Entertainment Franky Tapia says. "It's not a typical bar in the sense you grab a drink and head home early. We want you to start your evening with us and end your night with us."
One22 is here to break the habit of dinner and drinks then straight home, by providing a musically led venue that caters well into the night. If you've outgrown the nightclub scene but still like to party, One22 will be the place to be.
They will be open from Wednesday to Sunday, 4pm till late with Saturdays going well into the AM. Expect a great selection of local, international, organic, natural and sparkling wines and the usual classic spirit suspects. Cocktails will be vibrant and refreshing with customisable options available as well shooters to set the mood! If you're staying all night, chances are you may get hungry. A selection of tapas and finger foods such as charcuterie and cheese platters will curb your cravings.
One22 is opening mid-December.
Stay updated @One22cbr