A week to for all Australians to learn about our shared history and cultures, here's what's going on in Canberra to achieve reconciliation in Australia.
NFSA (pictured above)

Made over eight years, documentary Etched in Bone examines the theft of Aboriginal human remains by the Amecrican-Australian Scientific Expedition to Arnhem Land in 1948, their removal to the Smithsonian Institution in the US, and their eventual repatriation to the Arnhem Land community of Gunbalanya after a long campaign.  Followed by Q&A with filmmakers Martin Thomas and Béatrice Bijon.
Carriberrie Meet the Maker– 1 June
$10
Experience Carriberrie on the big screen. Learn from the performers involved how this groundbreaking 360-degree documentary was filmed on country. See dances from the film performed live on stage and participate in a dance lesson with Arakwal Bumberin Bundjalung woman Delta Kay, whose performance features in Carriberrie.
IMF 2019 Squad
Rob de Castella's Indigenous Marathon Foundation (IMF) kicked off Reconciliation Week with the announcement of their 2019 Indigenous Marathon Project (IMP) squad. From a pool of 200 applicants, 12 young Indigenous men and women from all around the country have arrived in Canberra to begin their training under de Castella and IMP head coach Adrian Dodson-Shaw, preparing to run the New York City Marathon on 3 November 2019.
From as far-reaching as the Iwaputaka Community in the Northern Territory to the Pilbara region of Western Australia, from Melbourne, Adelaide, Perth, Toowoomba, the Northern Rivers region of NSW, Alice Springs and Canberra, these 12 individuals are united by their determination to bring about change in their communities.
The 2019 squad: Jordan Armstrong, Taneshia Atkinson, Tyrone Bean, Kate Axten, Shane Cook, Emily Broderick, Travis Naden, Sianna Catullo, Neil Sabatino, Narrinda Dempsey, Keifer Yu, Jordyn Merritt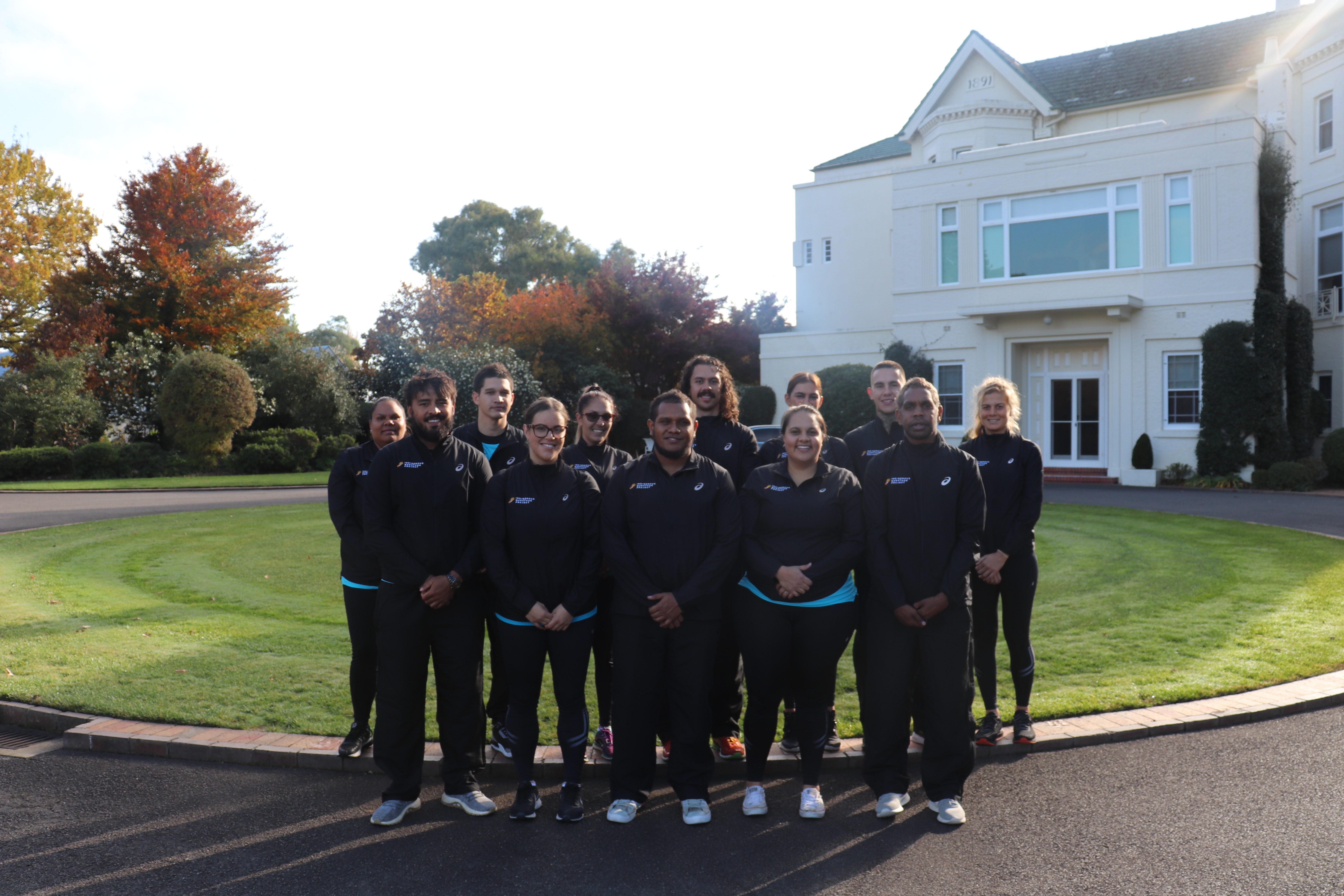 Planting at Floriade
Aboriginal and Torres Strait Islander staff from across the ACT Public Service will come together on Wednesday 29 May to assist the Floriade gardening team in planting the bulbs in the Indigenous Australia flowerbed, as a demonstration of the ACT Public Services' commitment towards progressing reconciliation.
This year's Floriade theme, World in Bloom, will be highlighted through over 23 flowerbeds with each continent from across the globe represented by cultural patterns synonymous with that geographic region. The Indigenous Australia flowerbed is a collaboration between Floriade and the National Arboretum Canberra and was inspired by the design of an Aboriginal shield held by the National Museum of Australia and collected from an area along the Murrumbidgee River, NSW.
The shield is a carved wooden object with a strong chevron design element used as inspiration for the ochre coloured plantings of annuals and bulbs including tulips, daffodils and pansies.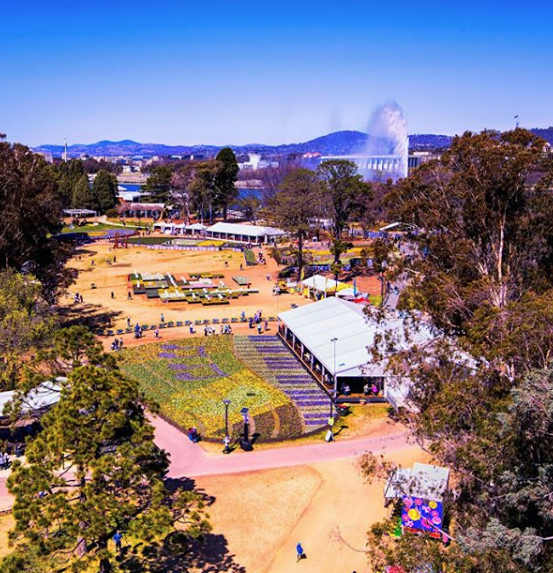 Craft ACT
Craft ACT: Craft + Design Centre have a showcase of Ingenious art works and jewellery, located at 180 London Cct, City.
Jenni Kemarre Martiniello sculptures: An award-winning visual artist and writer of Aboriginal (Arrernte). Chinese and Anglo-Celtic descent who has been recognised for her community and individual work over her career.
Tjanpi Desert Weavers: a social enterprise of the Ngaanyatjarra Pitjantjatjara Yakunytjatjara
(NPY) Women's Council, working with women in the remote Central and Western desert
regions who earn an income from contemporary fibre art.
Jeweller Wayne Simon: Using precious metals with indigenous, organic materials such as Kangaroo leather and echidna quills to highlight a connection with the land.