If you're one of the quick ones who snagged a ticket to Spilt Milk (the festival sold out in 20 minutes!) we've got everything you need to plan your day at Commonwealth Park on Saturday 25 November.
The organisers have released the set times for the festival that will feature Lorde's celebration of her sophomore album Melodrama. With Spilt Milk, Lorde has arguably become one of the biggest artists to ever play in the territory.
Another superstar with new material will also take to the stage at Spilt Milk. Vance Joy has dropped new material through the second half of 2017 and Canberra will be one of the first shows ever to experience what are sure to be global hits.
The festival is also your chance to see Alison Wonderland and her brand-new stage show.
Here's the rundown of the acts so you can plan your day: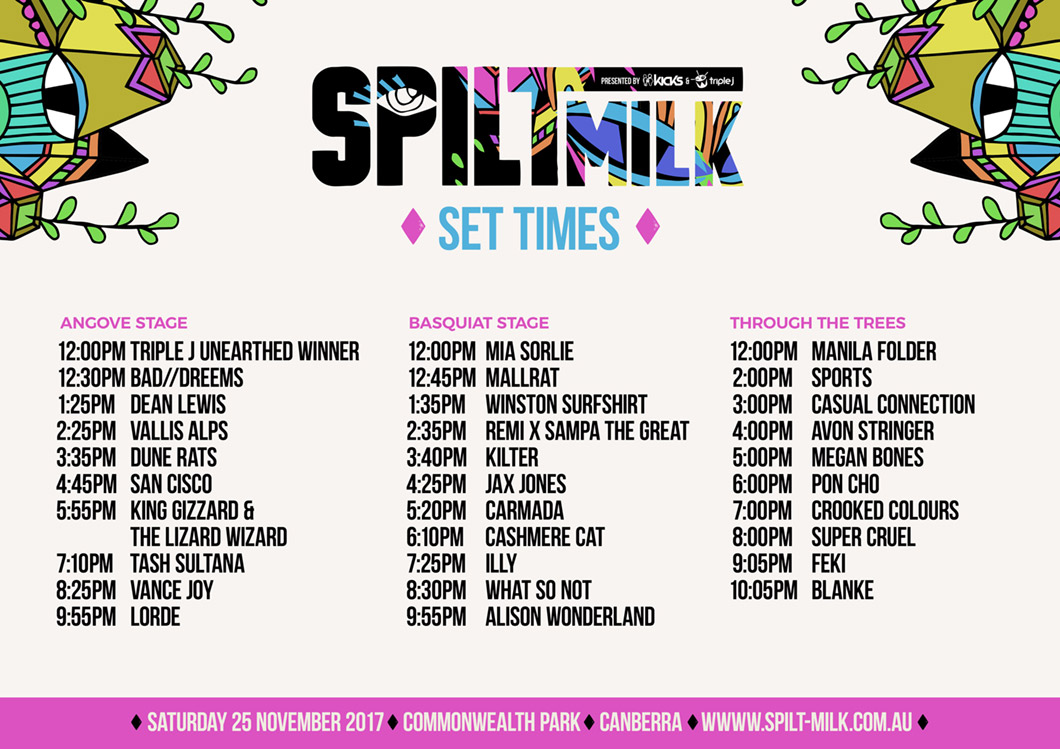 Spilt Milk isn't just about the music. The team of creatives have produced a wonderland of spaces that will come to life at Spilt Milk. You & Sheryo, Alex Sanson, and Jeff McCann, plus many more, have all put their minds and hands to spaces of scale, colour and design to make the festival-goer's journey around the site immersive and kinetic.
Enjoy the art while you tuck into some awesome food. Down 'N Out will deliver their Burgapalooza famous burgers for the first time in Canberra. Gelato kings Messina will return to deliver some custom-curated magic and will be the perfect dessert after one of MEET's amazing beef brisket dishes or the big favour of Filipino street food masters Hoy Pinoy.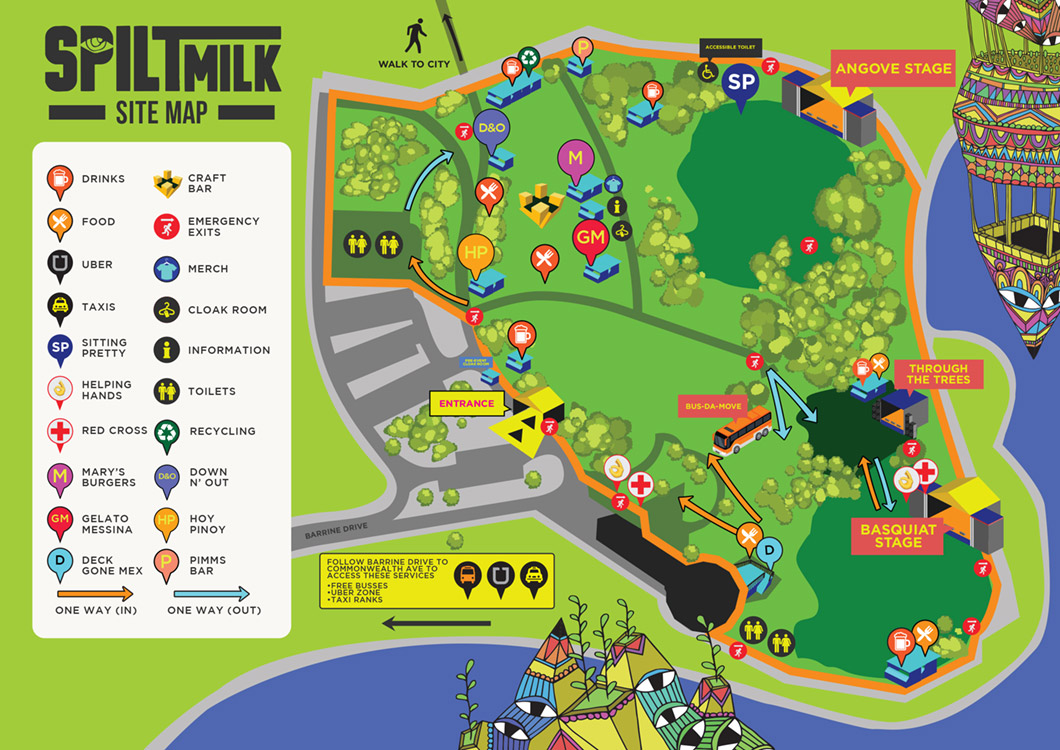 Spilt Milk is a 100% tap and go event – leave your dollar bills at home and bring your debit card, credit card or smart phone wallet.  Every bar, food truck, market stall and even the merchandise tent will only take payment with a Visa, Mastercard, AMEX debit or credit card, or your NFC enabled smart phone with tap and go functionality.