A venue to suit any event, Pick Up Stix is situated in the heart of Canberra and conveniently located inside the National Hockey Centre in Lyneham. A modern café by day, sports bar at night, and function space on demand, Pick Up Stix is the perfect venue that caters for all your party needs.
Featuring locally roasted coffee and house-made goods by day, the venue transforms into a sports bar at night with a relaxed atmosphere, games on the flat-screens, and American style food. Don't let the sporting vibe fool you though, as this is a place that strays from the traditional sports hub, and instead oozes style befitting the entire family.
Finding space for your large functions won't be a problem with Pick Up Stix offering four fully-equipped private rooms made to suit any type of event or function.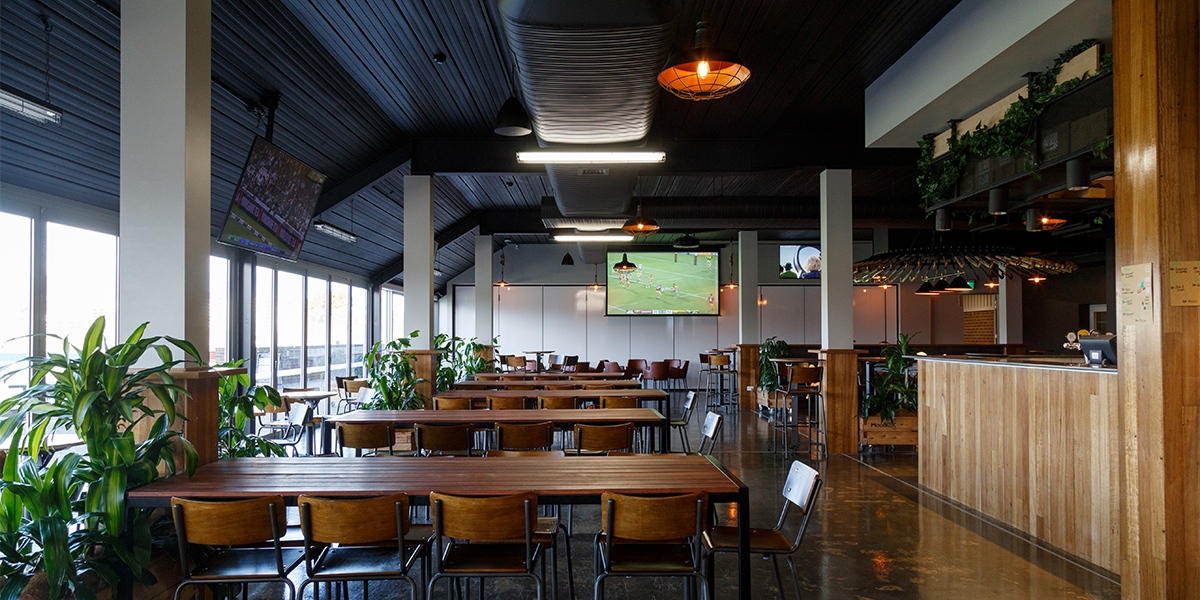 This will make anyone's job of booking corporate functions a breeze as Pick Up Stix can flexibly mold any room to suit any style and taste, including U-Shape, boardroom style, theatre, or classroom settings. Also available are conference catering packages to lessen the stress of organization and allow you and your peers to enjoy every minute of your event.
For all the brides-to-be, your guest-list doesn't have to be compromised to afford your dream wedding as Pick Up Stix has the capacity for 300 + guests at affordable prices!
"Weddings and engagements are two events we really want to offer locals, as soon as the word 'wedding' is mentioned prices for venues and food sky rocket," Pick Up Stix Food & Beverages manager, Daniel Conroy said. "Here, we are focused on providing couples with an affordable option which they can customise to suit their own style."
On offer are three separate cocktail-style catering menus to suit everyone from the unrelenting eaters, to those with impeccable taste. A buffet option for those hosting large crowds is also available with everything from roasts, pastas, salads, and curries to a fiesta themed taco bar. Alternatively, you can take the 'build your own package' route and select from a range of freshly made classics like quiche and paninis to a unique spread.
As if that isn't enough, Pick Up Stix happily offer a celebration cake ordering service all made fresh in-house, designed to suit your tastes and party size. Decorations are welcomed and the location has 300+ car spaces on site for the convenience of your guests – did we mention a fully equipped bar and even a play corner to keep the kids occupied?
"After hosting a few parties, we came to realise Canberra was really missing a venue this versatile. We have the space, catering packages, and flexibility to execute just about any function."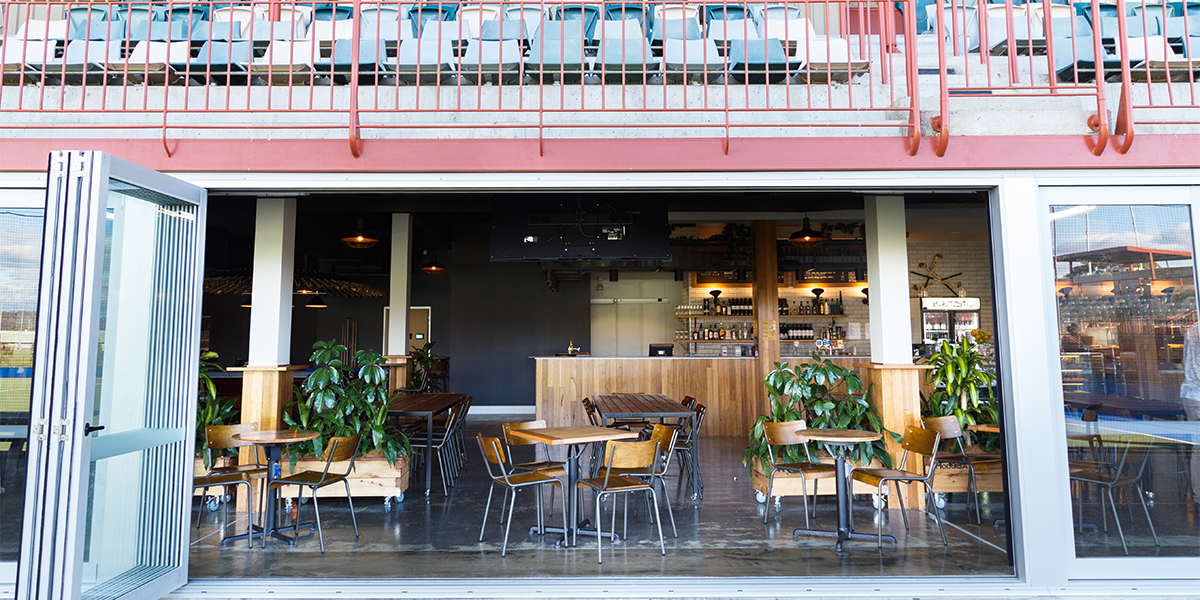 If you're looking to book an end-of-season team sporting function, birthday bash, or Christmas in July work event, Pick Up Stix is definitely one to keep on your radar.
Alongside the many packages already on offer, Pick Up Stix also differentiate themselves from other venues by proving opportunities for sports activities to be included as part of your event. So, if you were looking for something different and exciting, the sports ground can be hired on request, with J-Ball equipment also available for those wishing to have a social game with their friends before relaxing with great food and drinks!
They have awesome value packages for everyone, and if you wanted something different why not throw some activities into your next event with sporting grounds on site, do something fun and different, or just relax with great food and drinks!