Canberra's greatest celebration of culture and creativity, The Enlighten Festival returns 3-19 March 2023! To add to the jam-packed schedule and festivities, the festival's second weekend has been dedicated to celebrating the theme of pride and Canberra's LGBTIQA+ community. 
From the 10th-12th of March, check out how the Capital's favourite creatives express, explore and celebrate Pride weekend @ Enlighten Festival. 
Lights! Canberra! Action!
10 March, 7pm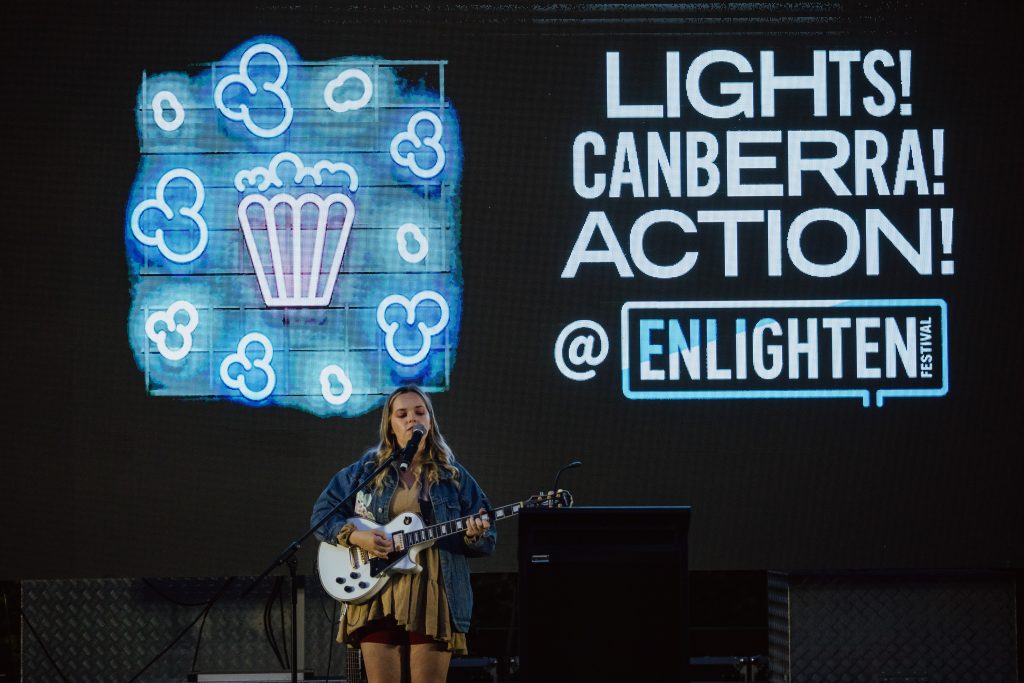 Local filmmakers are given 10 days to film and feature 10 items from around Canberra as they interpret the theme Pride. Set in the open-air and starry-skied surrounds of the senate Rose Garden, enjoy the screenings before voting for your favourite contestants.
Enlighten Illuminations.
10-12 March, 8pm-11pm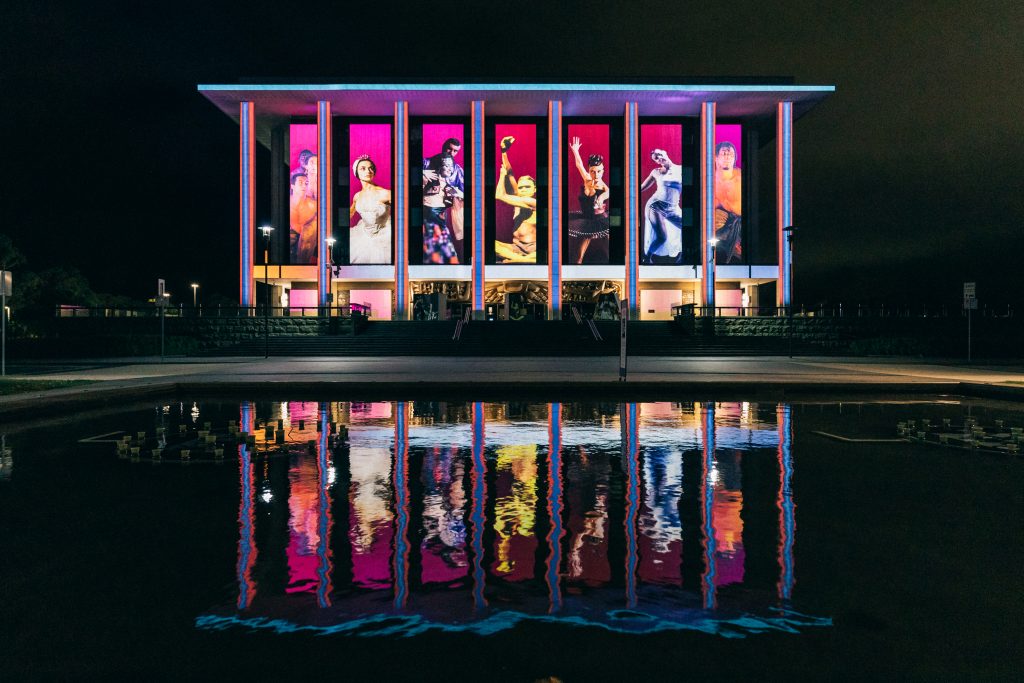 Aligned with the theme, the capital's most iconic buildings will become canvases for pride-inspired lightshows and stunning projections. Check them out at Australian Parliament House, the National Library of Australia, the National Gallery of Australia, Questacon, the National Portrait Gallery and the Museum of Australian Democracy at Old Parliament House. 
Canberra Balloon Spectacular.
Sunday 11 March, 6.15am-10am 
A special pride flight will adorn the skies with balloons of the LGBTIQA+ flag on the morning of Saturday 11/3 at around 6:30 to kick off the Canberra Balloon Spectacular. Enjoy it from the water, or your favourite lookouts from around the capital.   
FreshOut Fair Day.
Saturday 11 March, 11am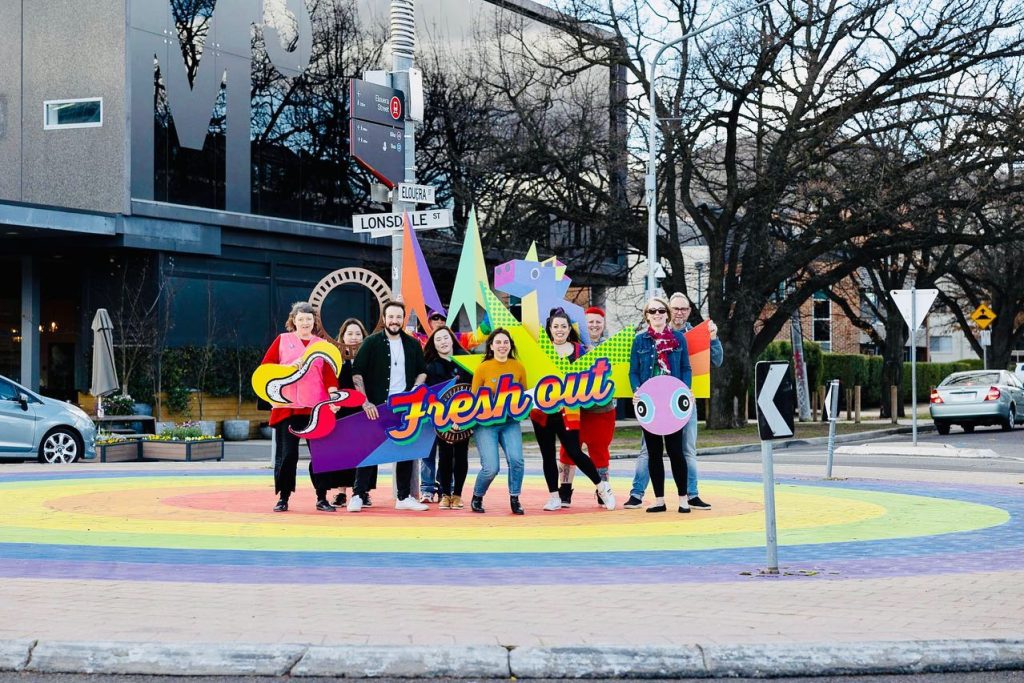 FreshOut Fair Day is set to be the ACT's largest and most extraordinary LGBTIQA+ community pride event, taking place in the glorious Glebe Park. 
The exuberant celebration will feature entertainment from some of Australia's finest artists, a village of market stalls representing LGBTIQA+ community businesses and a showcase of Canberra's finest foods and wines… this is not one to miss! 
Symphony in the Park.
Sunday 12 March, 6:30pm – 9:30pm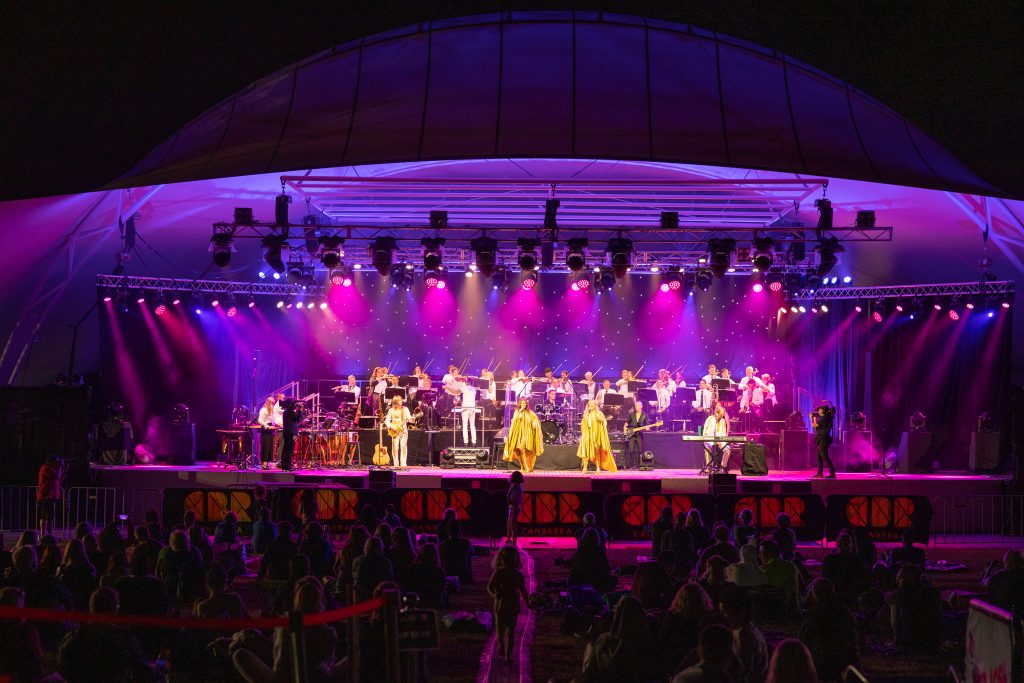 Grab your picnic set up and enjoy an epic musical collaboration when Electric Fields joins the Canberra Symphony Orchestra at Symphony Park for a breathtaking performance.  
With all events being free to attend, enjoy a contagious celebration of the strength, pride and diversity of our vibrant LGBTIQA+ community!