Canberra Contemporary Art Space is a secluded little gallery in Ainslie's Gorman Arts Centre. The walls smell like they've just been freshly painted, and as the name suggests, what's hanging on them is pretty brand new too.
Last week, the gallery launched its final display for the year with three exhibitions by Derek O'Connor, Dionisia Salas and Shoeb Ahmad. While they work in completely different media, all three artists play with layering and re-layering, building densely textured works that reward you for getting up close and personal with them in this intimate gallery setting.
Derek O'Connor has painted straight over the hardback covers of old Time magazine books in his exhibition At Home He's a Tourist. The book covers are black and white, but he's covered them in dynamic bolts of abstract colour and they're grouped in a kaleidoscope array. The best ones are satisfyingly heavy on texture, with big swooping brushstrokes that do what your high school art teacher would call "showing the artist's hand". My favourite pieces are a couple in the corner, where O'Connor tips a wink to the idea of 'oil' paint with an effect that looks as if he's captured a shimmering rainbow petrol slick on a black road.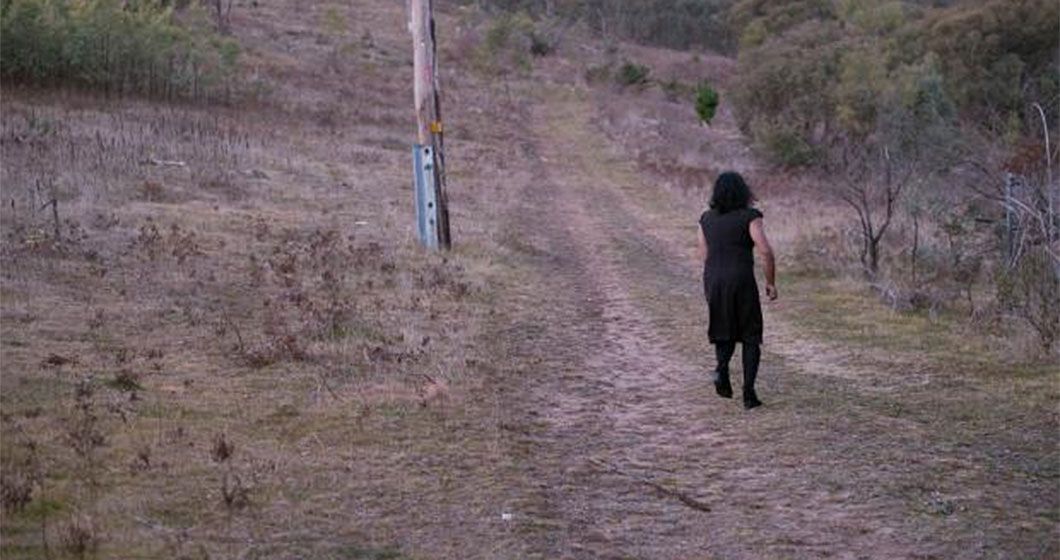 Shoeb Ahmad's work broken-binary-brown is a video installation in a tiny black-box room. Unexpectedly, it's mounted on the floor. Ahmad is a trans femme and the work explores the shifting flux of gender identity with fields of soft colour that shift, intersect and contrast slowly. Ahmad is making waves as a musician, and the soundscape of faint singing voices and twisting harmonies pulls you into the trance-like effect of the visuals. It's worth the five minutes to find a stool in the darkness and let the work carry you along.
I realllllllllly like Dionisia Salas' exhibition Domino Gold. She's layered organic silkscreen printing over bright patterns that you'd usually see by themselves, like marbling and a 90s RGB dot matrix. The mixture of patterns and mediums makes her pieces such fun to disentangle, trying to spot which parts are painted over one another, and where she has delicately cut and pasted to make an intricate collage. I leaned closer to these works than you'd probably be allowed to in a gallery with movement sensors. Then I came back and did it again.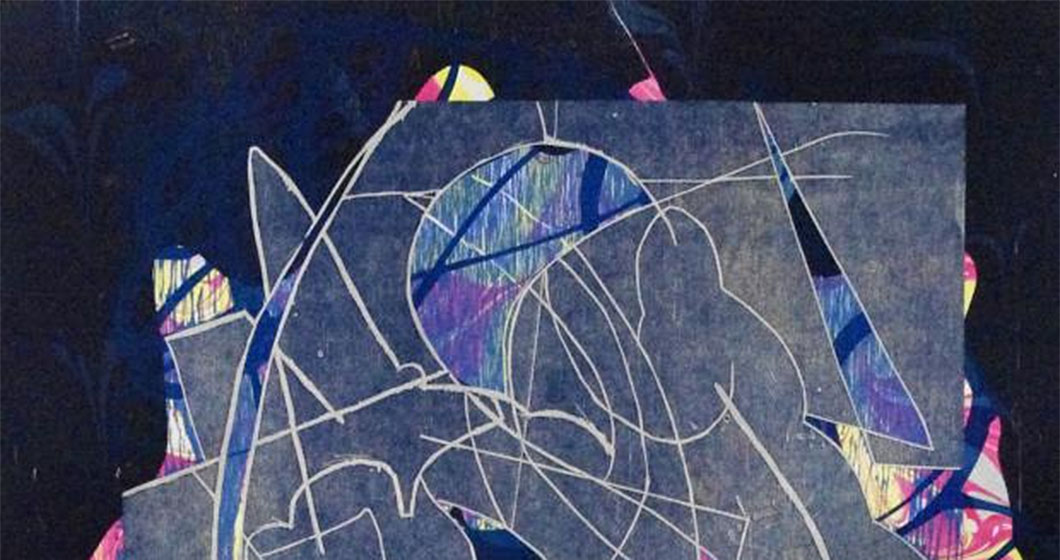 Canberra Contemporary Art Space is showing these exhibitions until 10 February 2018. The gallery is open 11am to 5pm Tuesday to Saturday, but will be closed from 17 December 2017 to 15 January 2018. Entry is free, but we recommend that once you've had your fill of art, you go find a glass of wine across at Mint Garden Bar and discuss rarefied things. See more here.