Working in Dickson, it's all too easy to 'forget' to pack a lunch and rather try out a lunch special from one of the many restaurants/cafés in the area. This can be about $13-$15 a day, which quickly adds up over the course of the week, month, and year. I am also the worst at planning my meals – meal prepping is my idea of a nightmare. That's why when Soulara got in touch asking to try out their meal service for a week, I jumped at the chance. Here's why you should too.
Soulara is a Sydney-based meal delivery start-up that has recently expanded their service to the Canberra region. Meal delivery services are becoming increasingly popular due to their benefits of convenience, food waste-reduction, and healthy choice. Soulara ticks all these boxes and many more, since it is currently the only 100% plant-based dedicated meal delivery service in Australia.
I was able to choose all my meals from the online menu the week before they were due to arrive. My favourite part about this tool is that you can see the ingredient list and nutritional information by clicking on each picture. Options such as aurora vermicelli salad, golden harvest pasta bake, and sun-kissed pesto are on offer – all 100% plant-based, all freshly prepared (goodbye dreaded meal prepping!), and all delicious.
Soulara is a subscription-based service and there are four different plans to choose from based on how many meals you require each week. The more meals you buy, the less you pay per meal. In fact, the most you'll pay per meal is $11.50, which is already much less than the average lunch or dinner option in Canberra.
It's all well and good to talk about the practical side of Soulara, but we all know the most important question to answer – how do the meals taste? In the past, I've judged plant-based food as bland, weird, and just all 'round unpleasant. Soulara has totally changed my opinion about how good plant-based meals can be. I took notes on each of the meals I ate and the one word which was repeated every day was flavourful. My favourites included the Enchanted Forest Wild Mushroom Penne, the Seer Curry, Foragers Bounty Scramble and Winters Spirit Minestrone.
Another misconception about plant-based food is that it doesn't give you enough nutrients to keep your energy up throughout the day. Once again, Soulara proved this wrong. I ate a meal for lunch and dinner every day and each kept me full and as satisfied as I would have been eating a meat-based meal.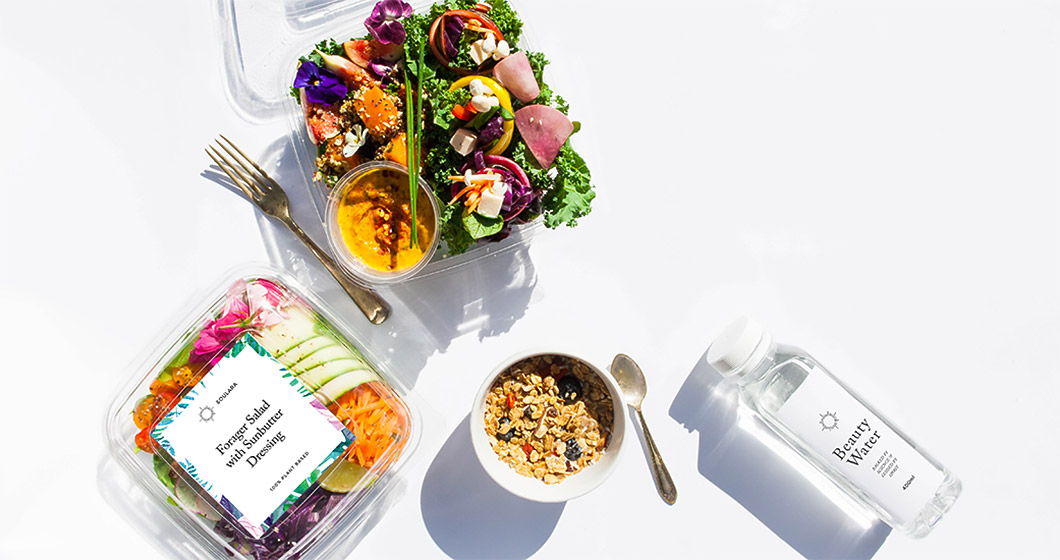 While some Soulara meals are designed to be eaten fresh out of the fridge, others are microwavable, taking only two minutes to heat through. Usually with microwavable meals you expect there to be some preservatives or other nasties which keep it fresh. Since Soulara is prepared fresh every week, they've eliminated the need for such additives.
I liked that I could recognise all the ingredients on the label (although I will admit I did have to look up shiitake mushrooms – mostly because they were so delicious I wanted to know how I could possibly recreate the dish again!). The ingredients used in Soulara's meals are local to Australia and sourced from local farmers and growers. The menu changes with the season, packing each meal with flavour from seasonal produce. During my trial of Soulara I truly 'ate the rainbow' and have never felt better.
Something that immediately struck me about Soulara is that as a company it is focussed on being environmentally-friendly both in the food it provides and the packaging it comes in. It is great to see companies taking responsibility for reducing their environmental impact, and Soulara is certainly up for the challenge. Their aim is to minimise waste where possible. Each meal comes in a microwavable container which is fully and directly recyclable which significantly reduces its carbon footprint and the chance of ending up in landfills or oceans. The meal trays are easily washable and go straight into the recycling bin.
The only concern I had was with the large polystyrene box which the meals were delivered in. Since polystyrene is not recyclable in the ACT, I got in touch with Soulara to ask whether they would consider changing their boxes when expanding to Canberra. They explained that due to the heat, Soulara recently switched from cardboard boxes to polystyrene, which seals freshness for longer periods of time. However, this is only a temporary measure while they source different ways to change this.
For customers in the ACT and NSW, the Styrofoam boxes can be reused and left at the front door for collection, which is a great service to provide while a new packaging system is worked out.  I appreciated Soulara's prompt response, and friendly explanation which I think further shows their determination and commitment to reducing environmental impact wherever possible.
With summer almost upon us, Soulara is the perfect alternative to evenings spent cooking in the kitchen. Whether or not you have been considering a meal delivery service, try giving Soulara a go, and having a plant-based diet for a while. You will love Soulara's convenience, yumminess, and health benefits.