If you have taken a stroll down Braddon's bustling Lonsdale Street over the past week I'm sure that you would have noticed new kid on the block, Sanya Bar. For those of you yet to set foot in the new and exciting venue, we sat down with owner JJ Chen to chat about all things Sanya Bar, what newcomers can expect and what the must-try items on the menu!
What is Sanya Bar?
Sanya Bar is an eatery and bar, serving authentic Beijing-fusion tapas with an edge. We want people to share and sample dishes together in an atmosphere that is relaxed and 'hutong' inspired (the alley ways of Beijing). It is also about appreciating contemporary Chinese art created by the famous Chinese-Australian artist, Guo Jian.
Why is Sanya the perfect fit for Lonsdale Street?
Sanya's beer garden has a very hutong feel and a 'hip' vibe that is in keeping with the reputation of Lonsdale Street. Sanya Bar is not your typical Chinese restaurant, we're bringing the best of Beijing cuisine and western cuisine, into a modern environment. Back in Beijing, all the cool kids and hipsters hang out in narrow hutong bars – much like Sanya!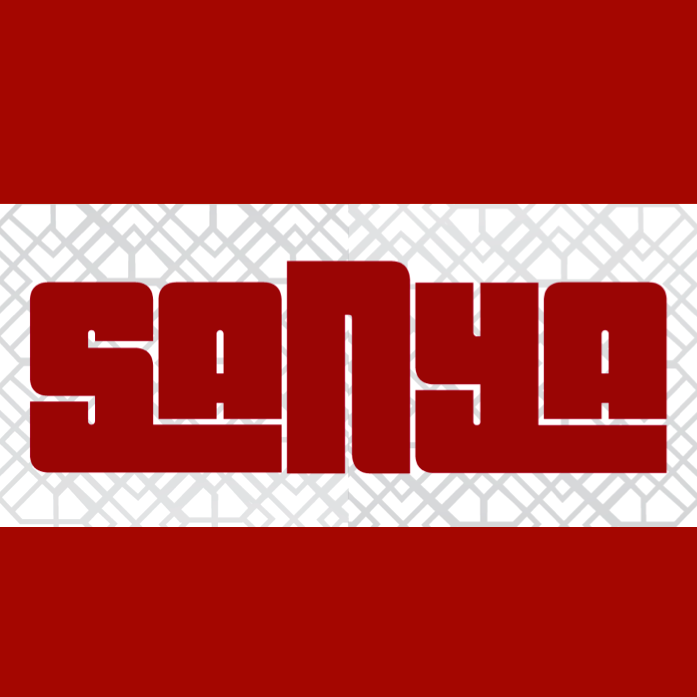 Tell us about your dishes, what are some of your favourites?
Some of our dishes are familiar such as Peking Duck Pancakes and the Sexy Legs, but we have decided to be a little more edgy with our menu as well by including flavours that you wouldn't usually expect on a Beijing-inspired menu.
An example of this is the Crispy Banana Chicken. It's amazing how well the flavours of banana and chicken go together. Another is the Blue Cheese, Pear and Walnut Wontons drizzled in honey – I have already converted five sceptics in the past fortnight!
However, my all time favourite is the Bowl of Meaty Goodness. This dish has BBQ pork dumplings topped with sour cream, bacon, fried onions and cheese. It's how I like to eat my dumplings, and is honestly so addictive!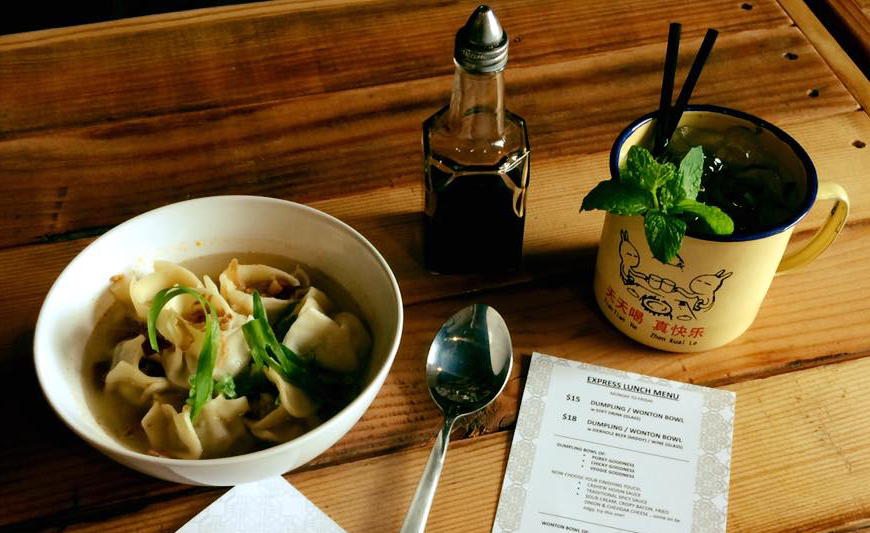 What can Canberrans expect when they walk into Sanya? 
Canberrans can expect to be overwhelmed by Guo Jian's paintings and the feeling of being pulled out of Canberra. It's a unique and quirky fit-out, like something you'd find in Sydney or Melbourne, or in a Beijing hutong!
What type of vibe are you hoping to achieve with Sanya?
I've seen a broad spectrum of people come to Sanya Bar so far. The vibe is relaxed so you can enjoy your time with your mates. There will also be DJ entertainment so expect to hear some C-Pop, K-Pop and J-Pop.
Sanya Bar is a celebration of the Canberra-Beijing sister city relationship and is an experience unlike any other in Canberra. Check it out for yourself!