After an evening dining at Monster we were left wondering is fusion passé? Unexpectedly, their new menu didn't borrow from two cuisines, instead a new perspective has been taken, an exciting approach at that. The Monster menu is rooted in attribution to both the Japanese and the French who are undoubtedly known for their culinary excellence.
"At Monster we will marry both cuisines together but not in a confused way. They will both work together side by side, as it should be," Creative Food Partner, Ian Curley says.
"Essentially French and Japanese cuisines are strikingly similar as they both focus on the quality of the ingredients first and foremost and also the technique to make the dish look good and be palatable," he says.
The Monster Bar has roped in the power and energy from both cultures and evolved their bar to focus on beverages with impact. The bar has fallen deep in love with Japanese art and culture while drawing on the artistic inspiration from Impressionist France. This evolution brings Japanese Ginza style beverages to the Capital, while making premium wines more accessible to guests.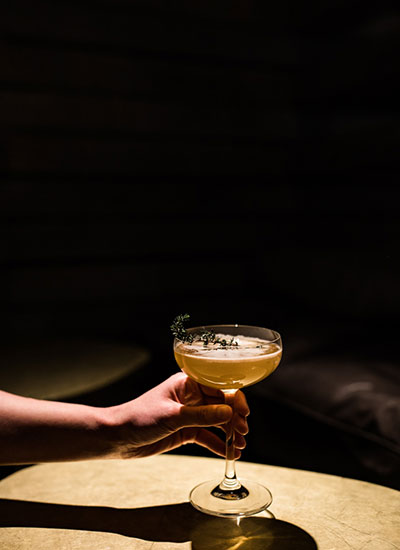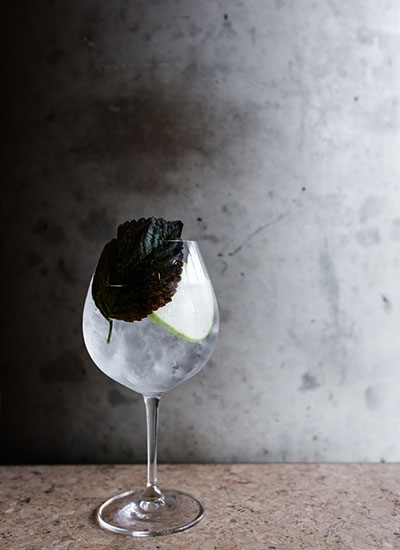 Great produce continues to be a driver of the menu. To 'Get us Started' you can delve into a highly regarded Ōra King Salmon with Yarra Valley caviar, while simultaneously experiencing a classic French starter such as the Duck Liver Parfait.
The Ōra King Salmon is sustainably produced in New Zealand and is very high quality. The plate is layered with Japanese technique, including the curing process and the sashimi style of slicing before being served with wasabi mayo and tapioca cracker.
The Comte Gougeres – a choux puff filled with a cheese so rich, with depth and complexity that it could only lend itself to the French; while the Monster version of a Japanese style Eton mess will excite with taste and colour. Yuzu curd, matcha meringue and Sancho strawberries, finished off with a Nikka Whisky ice cream is an exquisite note to end on.
The Carnivore list stars Australian quality red meat subtly layered with Japanese flavours throughout. Find Tajima Wagyu Porterhouse, Flat Iron Black Angus with bone marrow butter and panko frites, perhaps enjoyed with pomme purée, an irresistibly silky French treatment to your regular mash potato.
Monster thrives on working with wholesome produce, presenting it simply, and allowing the great quality to speak for itself. Leaning on some local suppliers such as Moonlight Flat Oysters from the Clyde River as a provedore of the best South Coast produce and because their oysters are sustainably farmed. Boxgum Grazing is to thank for the iconic beef tartare; Lost River supply the lamb ribs, and Monster makes all their own honey.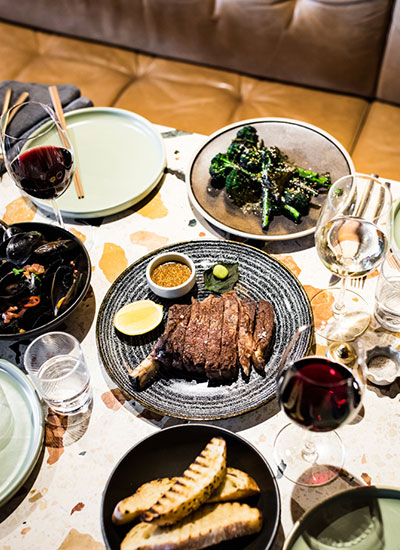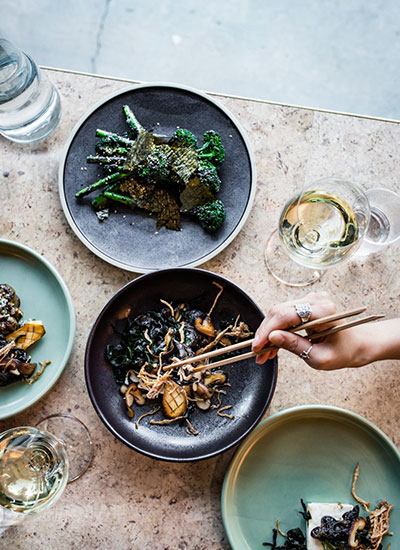 Throughout winter find local legends Terra Preta Truffles on the menu. Their truffle farming techniques are progressive and boast one the strongest scents in Canberra.
"In practice we truffle quite differently," Keith Marshall from Terra Preta says. "We farm without chemicals or herbicides and work to take great care of the tree and soil not just the truffle. We supply large, well-formed smooth truffle to Monster and we love that they use it generously, allowing guests to get a real taste of truffle."
Most impressively the family run farm has found recent success in producing truffles from a Japanese Oak tree. Monster's winter specials incorporate the globally sought-after Terra Preta truffle, or you can treat yourself to a truffled egg breakfast.