This Thursday, head to Verity Lane Market and meet their newest pop-up, My Sabor,  featuring modern Australian tapas food with an Asian twist. The pop-up will see former Head Chef of Lanterne Rooms, Daniel Mark bring to life dishes that pay homage to his culture.
"My heritage is Asian Portuguese, Indian and Chinese, and I was born and bred in Malaysia," says Daniel.
"The word 'Sabor' means 'flavour' in Portuguese. I chose this word because I want to showcase the different flavours I bring to each dish. I love to play with flavours that complete and complement each other; giving each dish that little twist to surprise the palette."
"I didn't want to be tied to one particular cuisine. Modern Australian cuisine combines elements from worldwide cultures, so you can say that there is no limit to what dishes I can create," he explains.
The menu will be presented as a range of tapas style share plates and will change frequently, truffle oil egg custard with XO, steamed half shell scallops with ginger and scallion risotto, charred octopus with Asian summer herbs and radicchio are just some dishes diners can look forward to. However, Daniel says his favourite is the Indo dry spiced rub chicken with mash.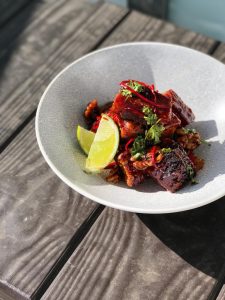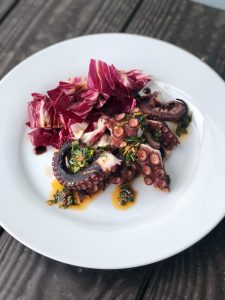 "Each time a diner visits, they will be treated to something different. A variety of starters and shared plates will boost the sense of togetherness and ensure that everyone leaves the table satisfied but already planning their next dining adventure at My Sabor," he says.
My Sabor sits alongside Verity Lane's existing offerings Raman Daddy, Super Bao, Pizza Artigiana, Pasta Artigiana and Miss Wu Jianbing.
Open for dinner Tuesday to Saturday from 5pm until late and for lunch Thursday to Saturday from 12pm to 2pm.