Ski season is upon us which can only mean one thing – the return of the Southern Hemisphere's premium snow music festival, Snowtunes.
The ARIA-nominated boutique festival presented by triple j is a two-day music extravaganza at Jindabyne, featuring some of the hottest international and local artists across two mega stages on Friday 31 August and Saturday 1 September.
Founded in 2015, Snowtunes is an annual winter music festival held in the heart of Jindabyne, n the snowy pocket between Thredbo and Perisher, about a 10-minute walk from the Jindabyne town centre. The festival was developed to bring more diversity and variety to the nightlife of the snowy mountains region – as the first and only Australian music festival in the snow.
Jindabyne was selected as the festival's location due to the popularity of the area with holidaying snow-goers and due to it being the nightlife hub of the snowy mountain region.
The line-up for this year's Snowtunes has been released, with global superstars Rudimental headlining. Following the release of their worldwide smash-hit record These Days, the global, platinum-selling and BRIT-award winning collective will hit the Snowtunes Stage with their electrifying DJ set.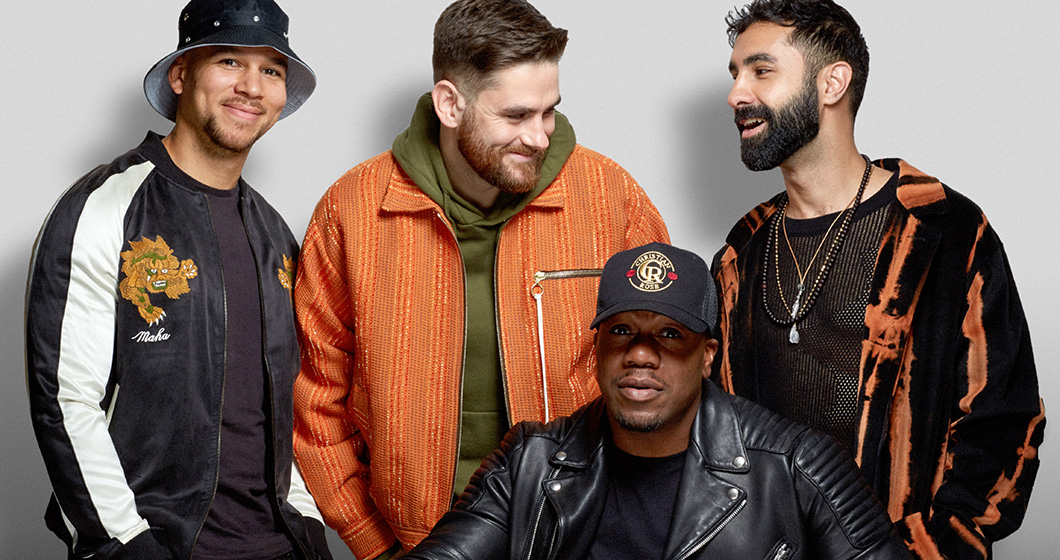 Then there's Alt-Rock group, Violent Soho, whose breakthrough album Hungry Ghost was a massive success in the Australian market, while the band's follow up 2016 album WACO produced five tracks that featured on triple j's Hottest 100 countdown of the songs of the year.
Here are all the artists confirmed for Snowtunes 2018:
4B
AMASTRO
AVIVA
BEC SANDRIDGE
CONFIDENCE MAN
CROOKED COLOURS
DJ SABIO
DUCKY
HOCKEY DAD
KAYEX
LOSTY
LUUDE
MALLRAT
MEG MAC
MIDAS GOLD
MISS BLANKS
NYXEN
ONE DAY APART
PACIFIC AVENUE
RUDIMENTAL
SET MO
SLUMBERJACK
THANDI PHOENIX
THE SMITH STREET BAND
THUNDAMENTALS
TIRED LION
VIOLENT SOHO
YAHTZEL LIVE