Perch yourself on the high end of the Foreshore for a relaxed bite to eat from the new beautifully appointed brunch options at Walt & Burley. Though summer has taken a little longer than expected to kick in, weekends on the Foreshore are still abuzz with Lululemon sweat pants, cute pups and catch-up coffee dates.
It seems Walt & Burley launching brunch is perfectly fitting to the local context – passing parades of Canberrans in athleisure from head to toe seeking a caffeine hit or healthy brekkie after a leisurely stroll. The brunch offering keeps to what the venue does well, which is family friendly dining and appeals to a 'morning after' crowd, if you know what I mean.
With two outdoor spaces to soak up the sun while your soak up your coffee, Waltz capitalises on the scenic location. Here, you can settle in for weekend brunch, switch off and watch the world go by.
Both the smoothie and brunch menu have a fair share of options to make you feel human again after a big Friday or Saturday night out. With drinks such as The Hang Over Cure, The Green Smoothie and I See the Light, Waltz is taking on the silly season drink for drink.
To get your weekend off to the best start possible, the Oat Bowl with peanut butter, coconut flakes and banana will do the trick. Otherwise, the Honey Spice Muesli with spelt spices, maple and almond topped with yogurt will have you perked back up.
If you're after something to keep you fuller, there are five hero egg brunches to choose from. Walt's Benny, Eggs Florentine or a staple scrambled or poached option where you can choose your sides. Otherwise, for those who firmly believe the only antidote is grease and carbs the Burley Breakfast and Bacon & Egg Roll will have you cured.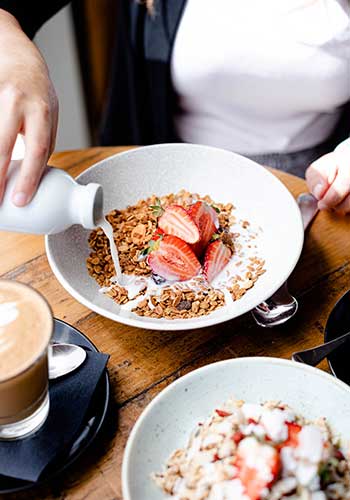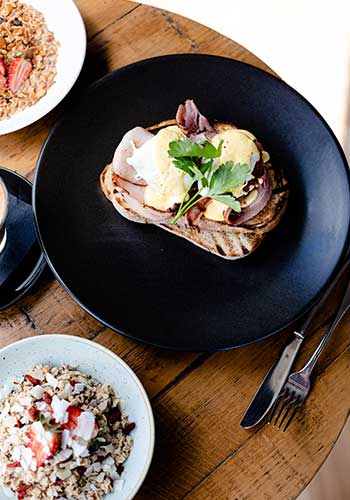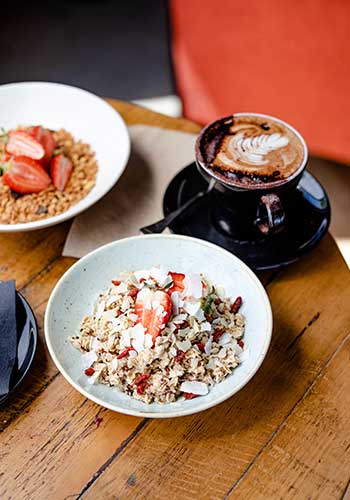 Long brunch into lunch and afternoon sessions thereafter are all the rage at the moment. While we went to check out the bliss new brunch offering, it should be noted that the cheese and charcuterie platters are an ideal excuse to extend your stay. If you find yourself up for a bevvie, join the revelry of Sunseeker Sunday's every Sunday from 11am.
Sit by the waters edge with refreshing Gordon's Pink Pop-up Bars, fresh seafood bars, live acoustic tunes and chilled lake vibes. We recommend trying the Paddles and Boards weekend special where you can select a premium beer paddle with any grazing board for just $50. Taste Capital Coast Ale, Bentspoke Crankshaft IPA and Zierholz Porter with a side of olives, pickles, grilled sourdough, charcuterie, smoky beetroot dip and grissini.
As lovers of all things local (especially wine) our three best friends Nick O'Leary Riesling, Mada Pinot Gris and Lark Hill Pinot Noir sit side by side on the local wine flight for just $25 and promise to keep you in good company.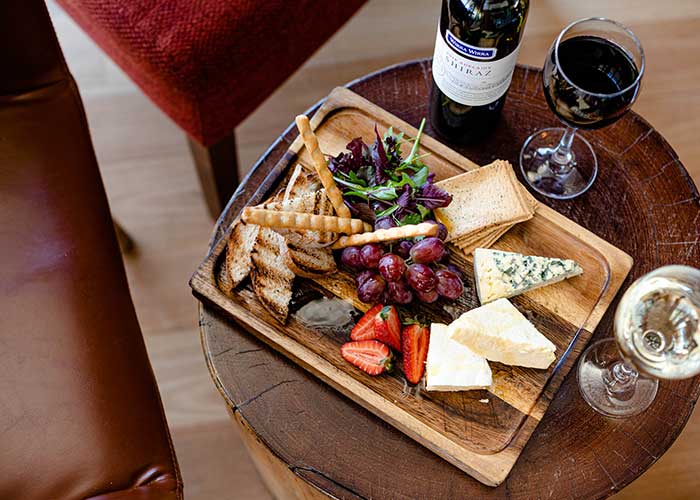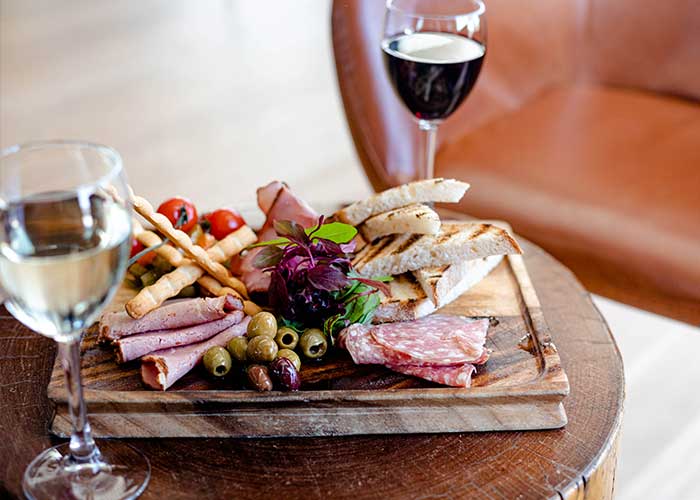 While us Canberrans love our tried and tested brunch haunts, Walt & Burley's extended hours, capacity to fit large groups both indoor and outdoor, water-frontage and summer event series are hard to ignore. Leave your car at home and spend the day.
70/17 Eastlake Parade, Kingston Foreshore