Sitting pretty in the heart of the new Kambri precinct at ANU, the all mighty new pub Badger & Co. boasting loads of light filled space. Along with a full battery and a double shot coffee there's no doubt in saying that a cheap bite to eat is of the utmost importance for students. ANU has made quite the name for itself; some serious brain food is required for all those late nights and top scores. We tried out the campuses latest fuel at Badger & Co.
The first thing you'll notice in is how much space there is accentuated into multi-functional areas. You may even be tempted to throw a party there when you find out it holds over 400 people!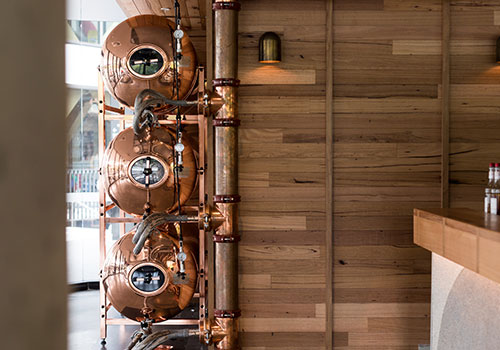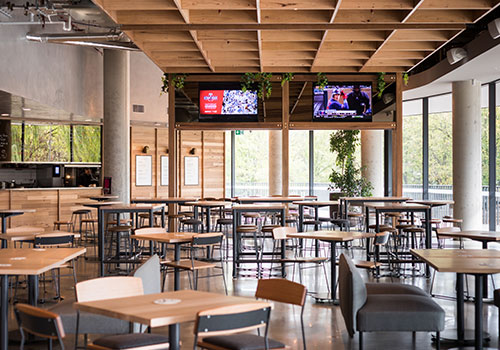 While you'll find all the traditional go-to pub foods like a parmi, there are a few notable items you must try on the side of your main. The popcorn chicken comes with a delicious dipping sauce and most important pickles! And the calamari have been tried and tested to perfection, it's a standout. It is also important to note the chips that come with your dish are quality, crisp and plentiful, you won't be leaving any behind on your plate. Canberra burger lovers will want to come and try Badger & Co.'s succulent beef burger on a Sonoma bakery bun, caramelised onions, relish and lettuce and that melt in your mouth cheese, the venue knows the importance of a tasty burger.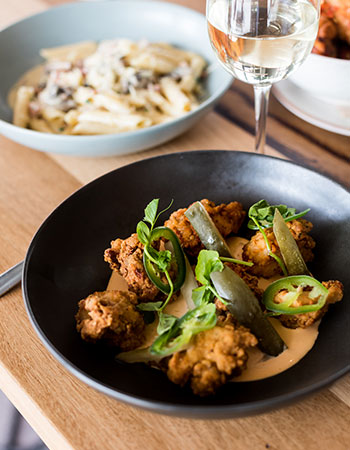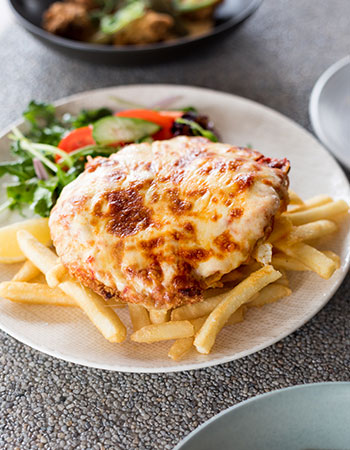 As of Monday 13 May visitors will flock to the new weekly dinner specials which promise quality food at an unheard-of price. Monday is $13 burger night, Tuesday you can challenge 1kg of chicken wings for just $10, Wednesday a Uni diet essential – $10 schnitty, Thursday $12 pasta night with flavour selections of all specials changing each week and are available from 5.30pm until sold out.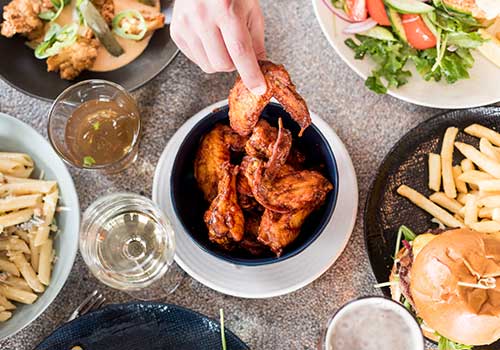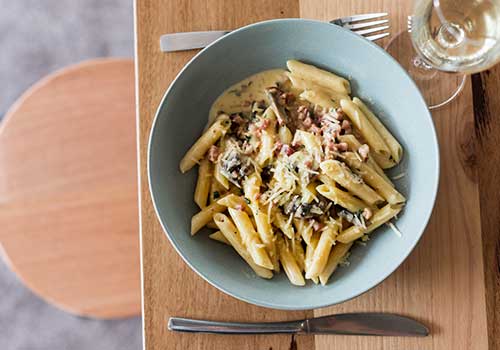 As a study space the venue is inspiring, an importance has been placed on sustainability with the use of existing concrete infrastructure and introduced recycled timber anchors. The friendly pub holds a good vibe and has become a go-to location for study groups. Expertly designed by Capezio Copeland, the creative force behind the interiors of some of Canberra's fave restaurants including the likes of Eighty-Six and XO, Badger & Co. has a charm about it.
On Thursday nights from 6pm catch RnB Jams, the opening act is performed by an ANU student followed by Canberra RNB Collective jamming out some classic RNB tunes where the  the crowd is encouraged to get up for a jam themselves. On Friday, live music kicks off from 4.30pm to get your night off to a good start. These nights are thriving and loads of fun – especially after a jug of Pimms.
You'll catch $5 happy hour on Thursday's 4- 6pm and Friday's 5 – 7pm, attracting a healthy mix of tradies, public servants and students. Essentially what you'll love here is the casual atmosphere that's always switched on with something to do. Tuesday trivia is put on by ANU Trivia, Badger & Co. is a team bonding dream.
Badger & Co.
Health & Well-being Centre,
Kambri Precinct @ ANU,
Canberra ACT 0200