The 2nd of June marks National Doughnut Day. Yes, it's a thing! Last semester, my friends and I celebrated 'doughnut-Thursday' as many weeks as we could. The Campus Bakery at ANU has been our go-to place for warm and delicious cinnamon doughnuts. Sadly, as part of the Union Court revitalization, the Campus Bakery is moving on, and as a self-confessed doughnut enthusiast, it has become my mission to find a replacement.
While a glazed Krispy Kreme always does the job, culinary Canberrans have created some great places to get a bit of doughnut-y goodness. So, instead of waiting around for Floriade's honey doughnut stand (seriously, where do they go for the other 11 months of the year?), here are my top five places to get your doughnut fix: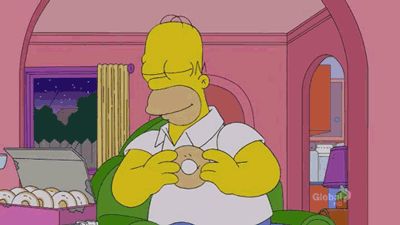 There is no way that I could write an article about Canberra doughnuts without including Bombolini. These little fluffy pillows of goodness have taken Canberra by storm, and for good reason. With a crisp, sugary outside and delightful custard filling, there is not much to fault about Bombolini. To try them for yourself, head to the Northside Canberra Region Farmers Market at EPIC or Southside Farmers Markets at Canberra College in Phillip this (and every) weekend.
Egg and dairy-free peeps, don't worry! You can celebrate National Doughnut Day too, with a little help from Veganarchy. Head over to the Old Bus Depot Markets this Sunday for your taste of cruelty-free, 100 percent vegan doughnuts. Even if you're not vegan, this Canberra start-up is still worth supporting. I'd recommend starting with the salted caramel and pecan, and trust me, you won't want to stop there.
If you hadn't heard about it, The Forage is a quarterly event which showcases local Canberra food producers. At the Autumn Forage a few months ago, I tried Loose Gourmet Churros for the first time and loved them. These guys moved to Canberra from the Gold Coast early last year and have been making a name for themselves in the local food markets scene ever since. You really can't go wrong with these cinnamon-sugar coated Spanish doughnuts which are paired with a choice of homemade toppings and fillings.
For a doughnut experience that is a little bit fancy, head over to QT Canberra's Capitol Bar & Grill. The little 'Ciambelle Bambino' on the menu is an experience not to be missed. The goblet of doughnuts comes with syringes of vanilla custard and jam, so you can fill each one to your own taste, with as much or as little as you like. Great for sharing or, since we are celebrating the National Day here, order them for one and treat yo' self.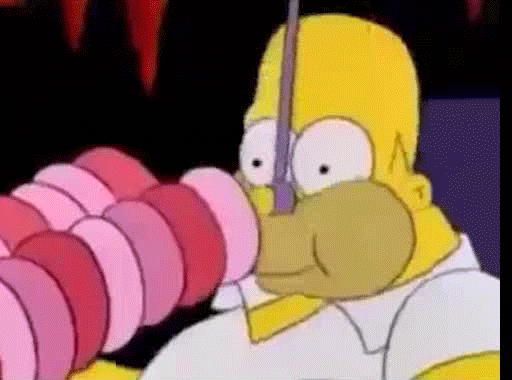 Italian Continental Bakery & Café 
I almost didn't want to include this little bakery in Mawson for fear of exposing a southside secret! But, judging from the number of people trying to get a hold of pastries last weekend, I'd say the secret is well and truly out. The menu items from this little bakery honestly make you feel as if you've been transported to the streets of Italy. Run by an Italian family, you can tell that the pastries, bread, cannoli, and other goodies have probably been around for generations until the recipe has been perfected and served straight to you. The doughnuts are real-deal Italian-style: sugar-coated, golden on the outside with a quite dense yet still delicious inside. If you're planning on heading there this weekend, my tip is to be sure you get there early so you don't miss out.