Gus' has moved away from their usual menu, proving quite a challenge in an already challenging time. The team are offering something different to what they usually do. The new approach boasts crowd favourites and are filling and tasty especially for the coming winter months. From breakfast, lunch and dinner the new menu is all about the customer.
What's the new normal? We chatted to Gus' Place owner Mr Zafar who has flipped the menu on its head to provide comfort to Canberra during the pandemic.
"Due to the changing times we have realised that the new normal is not what our old normal was. Therefore, we had to adapt in order to cater towards the new normal. This means making food more accessible and convenient, the food needs to travel well and still present and taste like the dish is intended and ultimately it must satisfy the customer. Otherwise what's the point in eating out?"
With the entire hospitality scene forced to switch to take away options the market is flooded. Instead of offering the same as the masses, Gus' has introduced their new range of "at home" meals servicing families and those working from home with life's greatest comforts.
"We are going back to basics and providing food that people know and love. Eating out every day can become very expensive, so we have priced our food to be perfect for couples or families that don't have the time to cook but don't want to break the bank either. It's quite simply wholesome food done right."
There's simple pleasure in home cooked food. It reaches out from the plate, gives you a big warm hug and whispers 'everything is going to be okay.' The "at home" range is designed to do exactly that. It's comfort food that reminds you of home cooked meals (without the kitchen mess that comes along with it).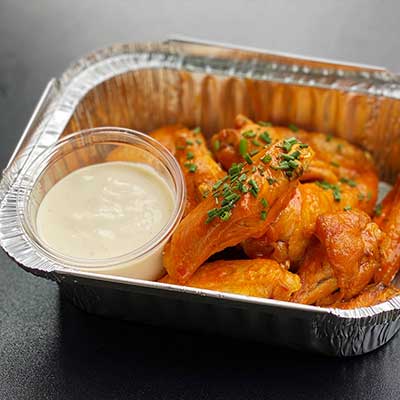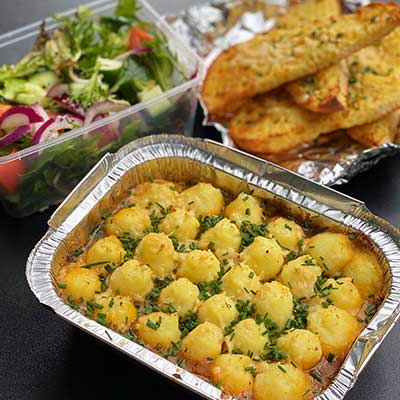 Dishes such as lasagnes, cottage pies, pastas, curry with rice and slow cooked beef cheeks to name a few of the best new meals. Some crowd favourites maintain their spot on the menu; for brunch the famous dirty eggs, shakshouka and big breakfast, and for lunch and dinner dishes such as pan-fried salmon with soba noodles, chicken and chorizo paella and pastas.
Ultimate comfort food doesn't end on savoury foods. Coming soon to Gus' is homemade desserts such as tiramisu, triple layer mousse, and warm apple crumbles.All your barista and beverage top picks are available too.
They will be offered in 2 serving sizes; 1-2 serves and 3-4 serves around the $18 a head price point, which includes sides as well. Additional sides have been added to the menu, such as potato mash, haloumi fries and salads. All the meals are cooked by the chefs and made to order. The team have put a huge emphasis on items that travel well, with all meals served in foil packaging to ensure they are kept warm during the travel home and can be served right away. And best of all, they have been made with leftovers in mind, they can be re-heated the next day and taste just as good!
One thing the food-service industry had to learn really fast was delivery! Gus' has adapted well making the process the easiest it has ever been. Orders can be placed online and via Deliveroo and UberEATS. For those who wish to pick-up you can place an order online or order instore.
Gus's now deliver to inner north (up to Watson & Bruce) suburbs and inner south (Kingston & Manuka) suburbs.
If you're terribly missing Gus's coffee, they have also launched a retail shop selling speciality coffee products to really level up your barista skills at home.
Head to: www.gusplace.com.au
Or call:  02 6248 5729
Location: Shop 8 Garema Arcade, 68 Bunda St Canberra City