The follow-up to arguably the best Marvel Cinematic Universe instalment to date, the most acclaimed, the biggest surprise hit and probably the funniest too. Guardians of the Galaxy should never have worked but led at the helm by writer/director James Gunn and a terrific cast, all the pieces fell into place for a modern masterpiece. So what about the sequel? Is there second album syndrome? Short answer – no. Long answer – read on.
We're almost a decade into the MCU now so each film garners a modicum of progression in the overall world that Kevin Feige and Marvel have been crafting. Questions of; where's Hulk? When is Thanos going to Earth? Is Red Skull still alive? I can assure none are answered. Guardians 2 is surprisingly internal, focusing more on building their absurd and bizarre characters and locations than setting up sequels, which is rather refreshing. Big ups for that.
The flow of the film is quite strange and the pacing is quick, with the entire story covering less than about a 48-hour period. It starts with the motley crew (Gamora, Drax, Rocket and Baby Groot) on a mission and continues on from there on a non-stop thrill ride until the end, rarely stopping to catch its breath. Impressive as a lot of content and character development is crammed in between all the action and everyone seems to have their 'moment' at some point, and that is with introducing new characters like Mantis and Ego, and bigger roles for Nebula and Yondu from the previous movie.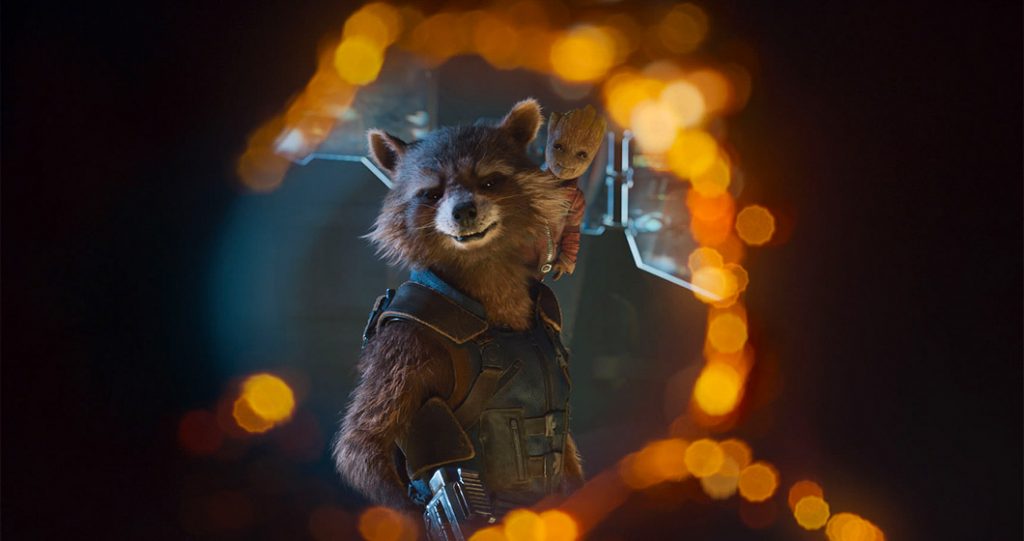 Its trailer is deceptive and I think intentionally coy with the sheer scale of the story, which unravels like dominoes tumbling over, raising the stakes with each scene as Peter Quill AKA Starlord discovers the truth of his lineage and past; which is all enraptured in a plot intertwined with a machination for universal destruction, meaning the Guardians have to save the galaxy… again.
This is while a bunch of unique and interesting characters try to get along, despite their own personal demons or motivations. There is immersive depth and layers to the Marvel lore and attention to detail in the effects and design which all craft the mise-en-scène into a daresay 'believable' cinema experience, something lacking from recent blockbusters. And more than a handful of memorable 'moments', which is crucial, I believe, to making a successful film.
If you like the Marvel Cinematic Universe or not, one thing that is assured going to see one of its films is that you'll get something that is tight, well casted and well thought out, and its worst film is still better than any DC Superhero film, of which Guardians 2 certainly isn't. Its place is in the higher echelons of the standalone hero series, and ticks all the right boxes, except maybe for the WOW factor that the first had, but still overall a solid movie I'll certainly see again.
Rating: 7.5/10