GourMay week two done and dusted!  We were treated to some top quality food around town from Canberra's finest Sage, Walt & Burley, Monster, Otis, Betti Bravo's, Antica Ricetta and the first dessert of GourMay by none other than Buvette.
We have hit halfway but we aren't finished yet. We know there is more gourmet food around Canberra and we are going to find it. There is food to uncover and kilos to gain, so enjoy this weekly digest while we get feasting.
May 8
Sage Dining Rooms: Beef Tenderloin
It would be unforgiving to host GourMay without an inclusion of a dish from one of Canberra's premier restaurants, Sage Dining Rooms. This grain fed Beef Tenderloin has been sous-vide and then seared before being coated with a black pepper and buckwheat crust. Drizzled over the top is a duck fat mustard vinaigrette. Adding a slight crunch, the fried brussel sprouts sourced directly from the Sage Farm. The tenderloin rests on a bone marrow puree which is aesthetically cupped inside a bone. The dish is topped with fried capers and a sherry gel to cut through the fat from the bone marrow.
Pair with a Raspberry and Black Pepper high ball cocktail; similarly, to the beef crust this cocktail holds subtle peppery notes which makes the two the perfect match. Allow the acidity of the raspberries to cut through the rich sauce of the gourmet dish.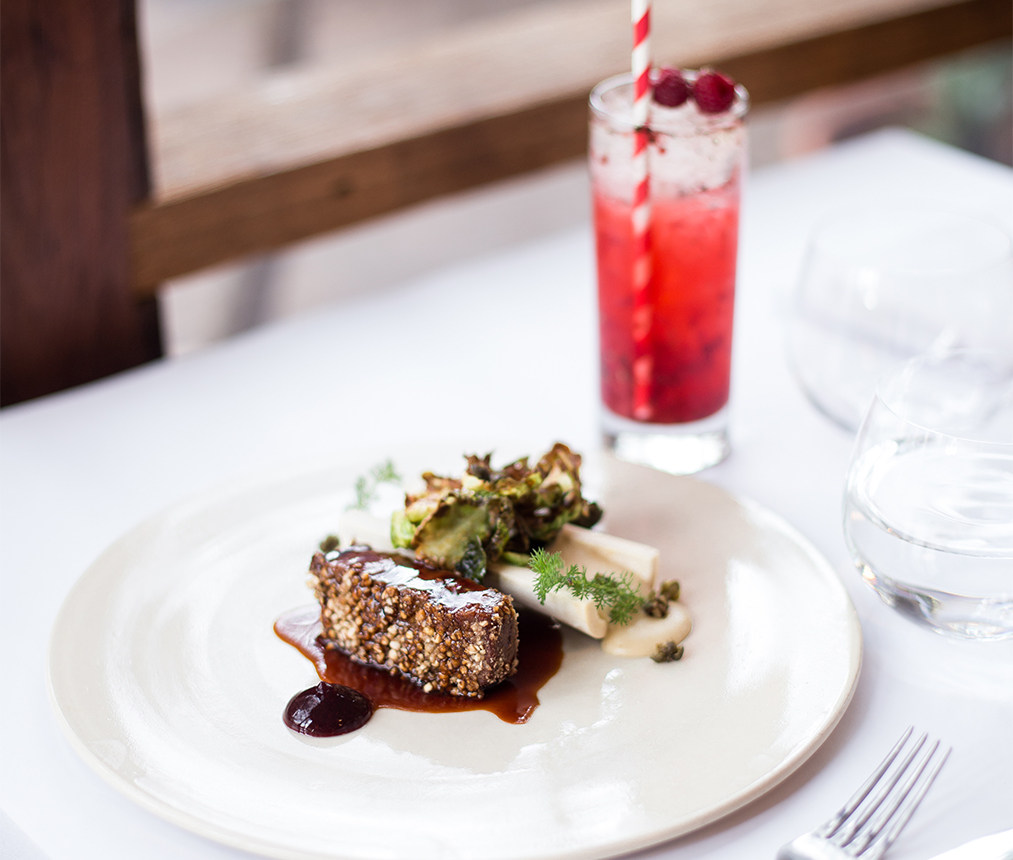 May 9
Walt & Burley: 12-Hour Braised Lamb Shoulder
Walt & Burley brings GourMay a succulent dish to share in front of the fireplace. This Whole 12-hour Braised Cowra Lamb Shoulder couldn't have come at a better time, it is the epitome of dining in Canberra once the cold front hits. Lamb shoulder takes time to perfect and this one, in particular, is why we associate the cut as a culinary pleasure. You won't need a knife to devour through the moist lamb and with the accompaniment of peas x speck & maple, onion rings, mac & cheese and salad the perfect gourmet meal is in sight.
Paired with the Frank Van De Loo's Mount Majura T.S.G a Tempranillo, Shiraz, Graciano combo sure to rule the dinner table. The synergy between the wine and the food will make your evening feeling like a special night. The lush, full-bodied red is a pleasing match to the tender meat.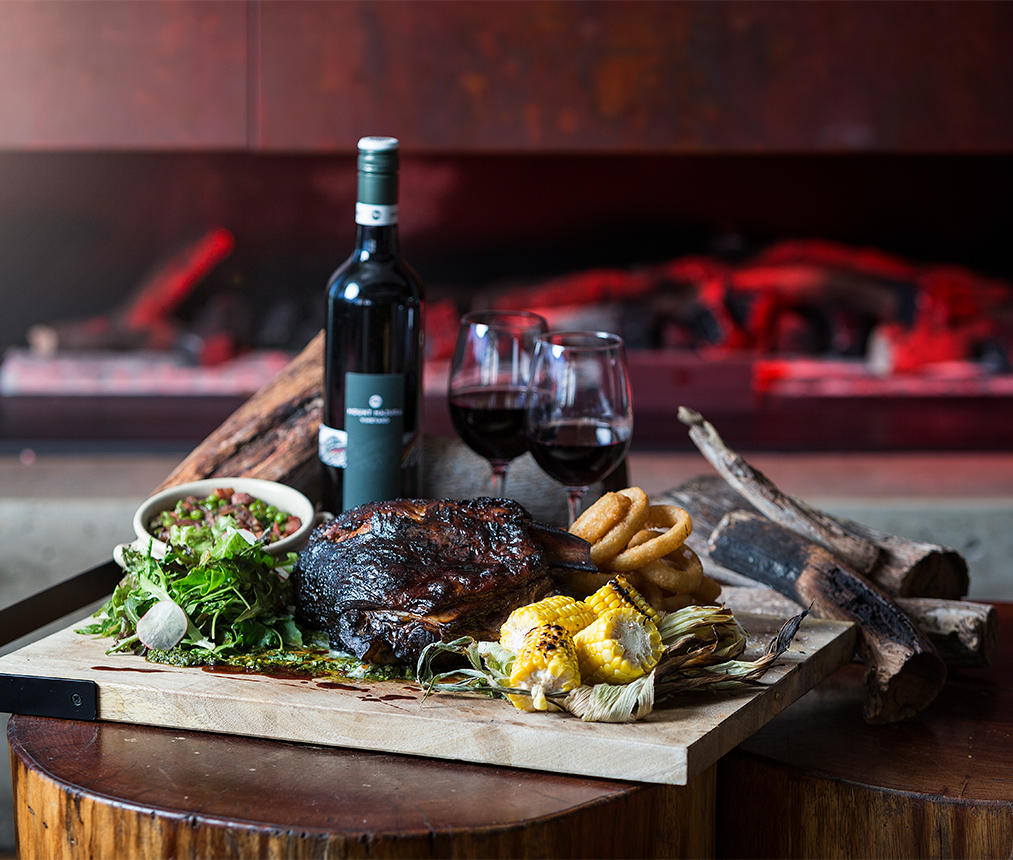 May 10
Monster Kitchen and Bar: Grazing Beef Tartare
From the Bar menu, the Grazing Beef Tartare encompasses what it means to be gourmet in its presentation, high-end ingredients and preparation method. The raw beef sirloin from Murrumbateman's Boxgum grazing is a cut is exclusively supplied to Monster Bar & Kitchen. The dish takes an Asian twist to the traditional culinary classic of raw meat and egg yolk, instead miso curing the egg and adding Asian rice seasoning for flavour and texture. Served with a side of black rice crackers to pile the tartar on. To reach its pitch dark tone, the rice is boiled in squid ink and cooked down into a congee. The paste is then blended, spread out and dried. Once it has reached its dried form the black rice can be transformed into a cracker by deep frying. Colour is injected with an avocado mousse and horseradish.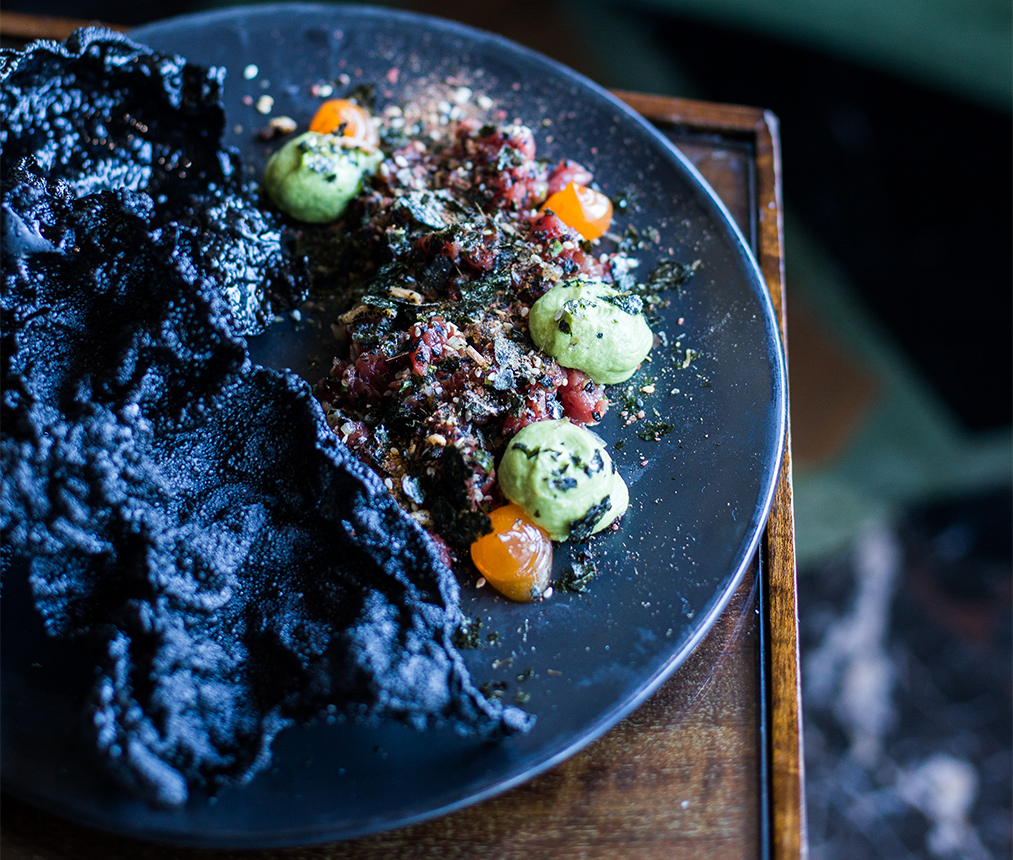 May 11
OTIS Dining Hall: Pepper Steak
Otis Dining Hall brings GourMay this mouth-watering Pepper Steak. A classic French dish called Steak au poivre, which means steak with pepper and chips. Owner Damian and head chef Adam worked together in London almost ten years ago and have never let this menu item go. The simplicity of the dish had people lined up out the door in South Kensington and now likewise here in Canberra with over 100 sold a week. The cut of meat rotates depending on the season, currently, a 28-day aged prime beef is on offer. The pièce de résistance is all in the sauce, consisting of a mix of Australian peppercorns, mostly made up of Silkwood pepper from Queensland.
Pair with none other than a local creation, The Murrumbateman Cabernet Sauvignon 2016 is not overly peppery therefore it will suit the peppery beef to form a balanced match. The Cab Sav will offer something a little more exciting than your safe choice of steak and Shiraz.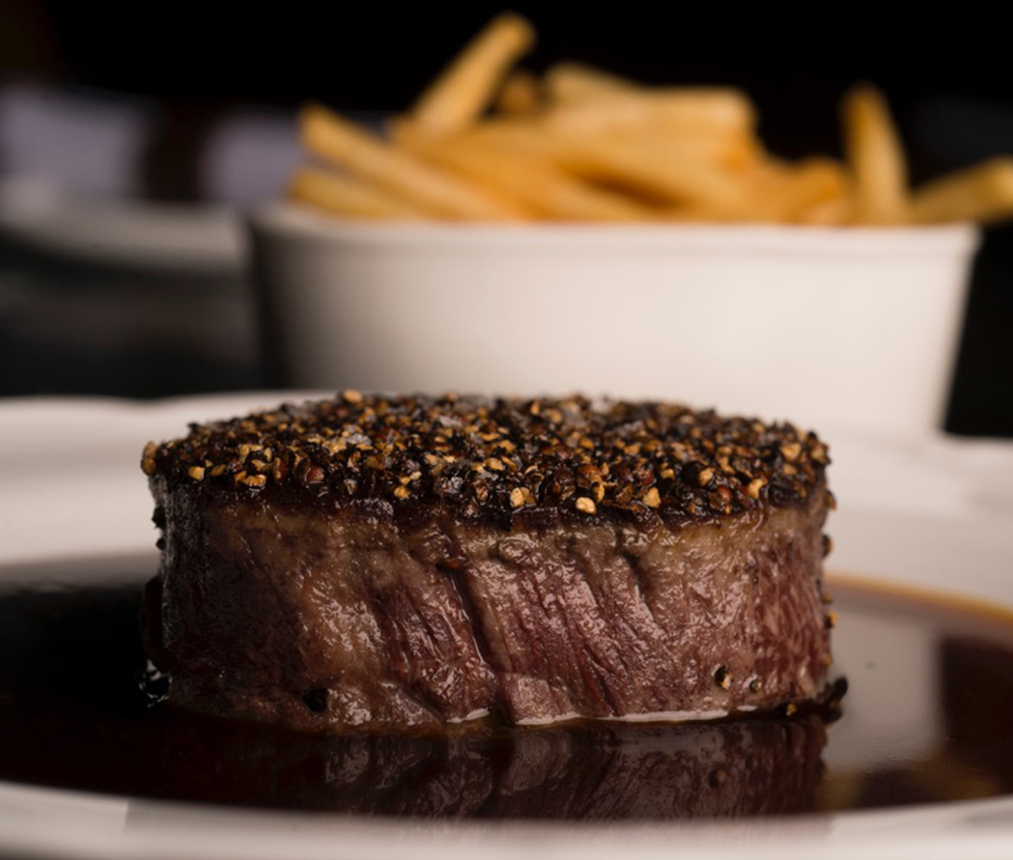 May 12
Betti Bravo's: Tempura Calamari
There is nothing like a share dish of Tempura Calamari with Negro Squid Ink and Lemon Mayonnaise to get you social on a Saturday. Betti Bravo's on the Kingston Foreshore will show you and your crew a good time around good food. Using whole squid to allow for that textual quality of good seafood, you know you are in good hands after one mouthful of this gourmet dish. The calamari are battered in a squid ink tempura which is made to order to ensure a light and fluffy outside. To achieve the smokiness of the burnt lemon aioli the lemons are charred off. You'll get an added kick of squid ink with each bite, served with fresh lime for that final citrus hit.
The Classic Betti's Margarita with Black Salt goes hand-in-hand with flavours from the calamari dish. The citrus plays well with the seafood and the black salt agrees with the squid ink tempura.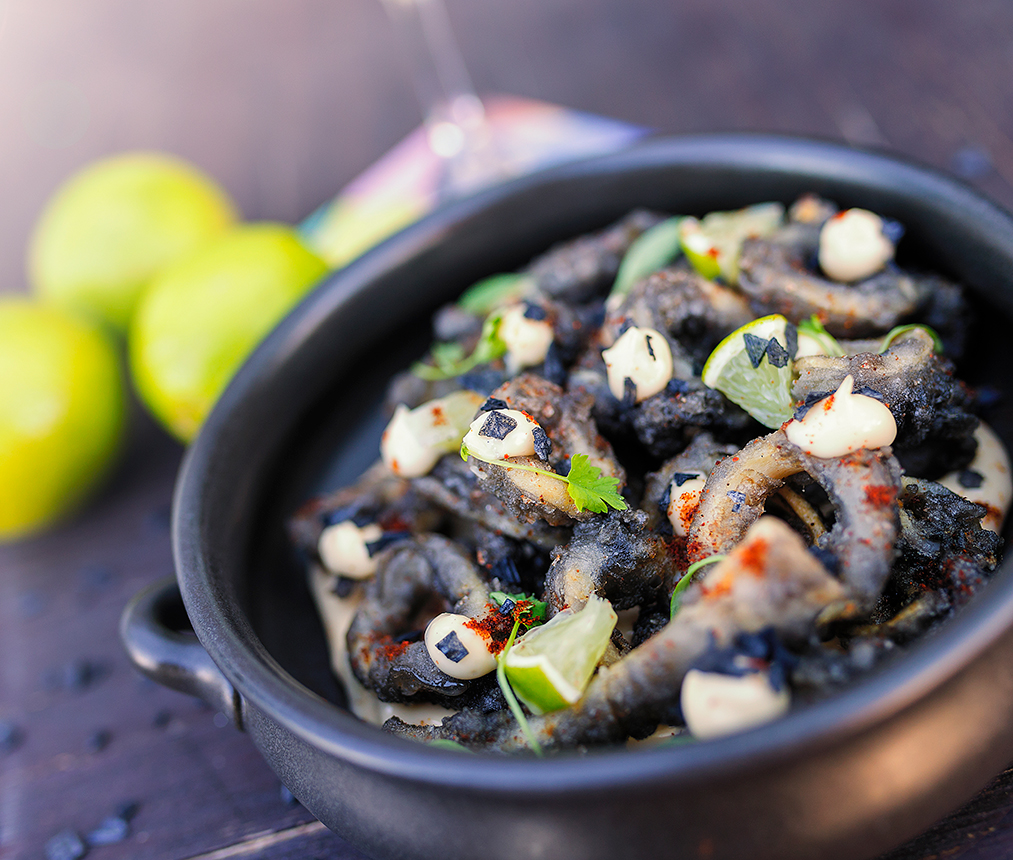 May 13 
Antica Ricetta: Linguine with Lobster
We couldn't get halfway through GourMay without featuring some Lobster. Antica Ricetta's Linguine with Lobster uses a full lobster tail cooked in olive oil, garlic and fresh cherry tomatoes topped with fresh parsley. The most divine way to experience spaghetti, a touch of French sophistication to an otherwise common dish. This pasta is decadent, aromatic, and to be honest a little romantic.
Obtained for the dictations of the vegan philosophy, the Sensi Vegante Chianti Superiore is a perfect pairing. It's pale ruby in colour with a floral and deity aroma which mixes nicely with the Linguine Lobster. Vegante it's a non-filtered wine and is packaged with materials strictly ecological and with less environmental impact.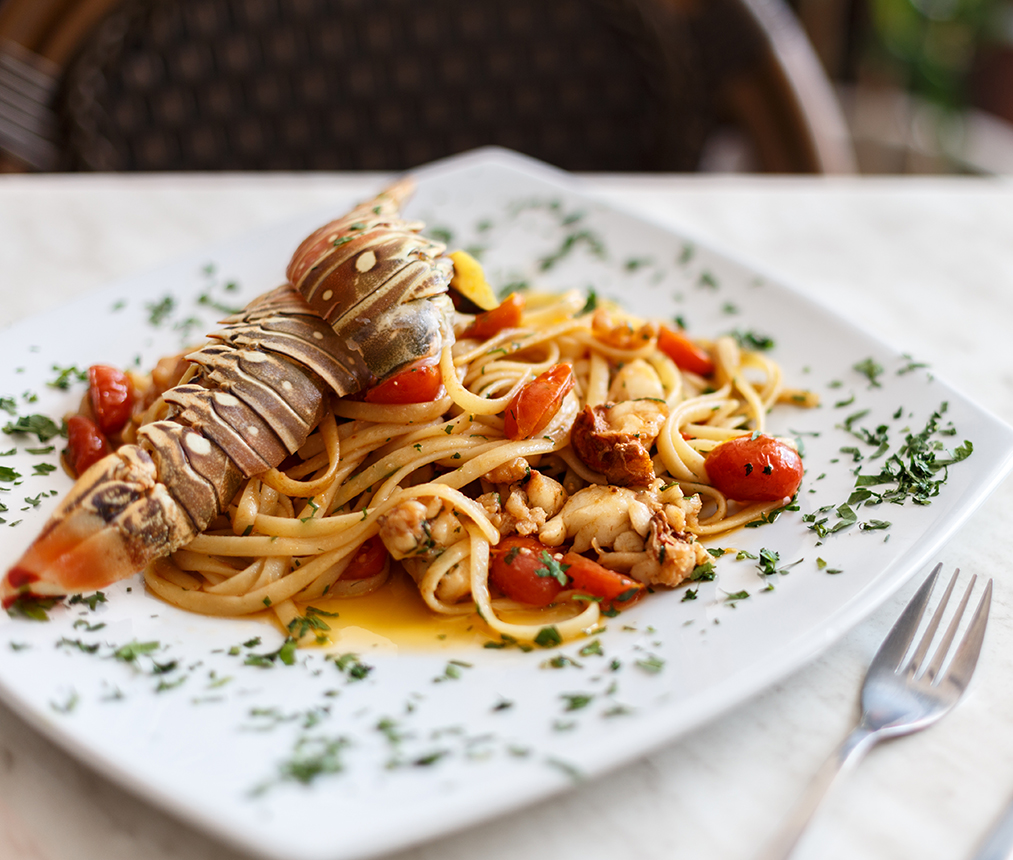 May 14
Buvette: Pear William Tatin
Buvette Bistro & Wine Bar has created the most heavenly tart to ever hit your lips. This dessert is one to make you speechless, a tart with class to put it bluntly. The Pear William Tatin is one of the only reasons to look forward to winter. Delivered to your table piping hot with a scoop of house made vanilla bean ice-cream made with double cream for an extra layer of gourmet. Forget side plates you'll be digging at it with just a spoon watching the spectacle of the thick ice-cream melt in front of your eyes. Even those with the sweetest tooth will find it hard to make their way through this delight. The pears undertake a two-hour caramelisation and slow-cook process; after the first sugar dip, the pears are left to set before restarting the process to reach that perfect caramel colour and taste. The pears are cut evenly and placed around the mold nice and steady before being baked with the fresh pastry to perfection.