Twenty-eight days down and three to go until our gourmet gorging comes to an end. This week saw us off to a good start of maple glazed pork at Red Salt and onto a complete contrast at Monster Kitchen and Bar who delivered a vegan gourmet experience using three types of mushrooms. Buvette Bistro and Wine Bar went back to their French roots to bring us a duck breast with confit dumpling, a dish one would find at a French bistro. Mid-week had us heading to Gungahlin Marketplace for szechuan chicken at Jade Dumpling House. First Edition plated up a dry-spiced lamb rack with a rich red Pinot Noir. Tipsy Bull presented an age-old pork and apple sauce pairing, only the Kurobuta Pork Tomahawk exceeded expectations with an eye–catching whole green apple served warm and ready for smashing! Lastly, Hoi Polloi took a unique twist on a citrus + seafood concept, bringing OutInCanberra a seasonal blood orange salmon dish.
Fillet of pork and maple glazed pork belly
Red Salt Restaurant
In this season's new menu pork is prepared using two different methods: a fillet is seared to a soft medallion, and pork belly is glazed with maple and sous vide for eight hours to achieve a caramelised flavour. The hearty vegetables are married with a dollop of sage pesto and an earthy mushroom sauce which is surprisingly well balanced by a fruit-driven Shaw Wines Cabernet Sauvignon.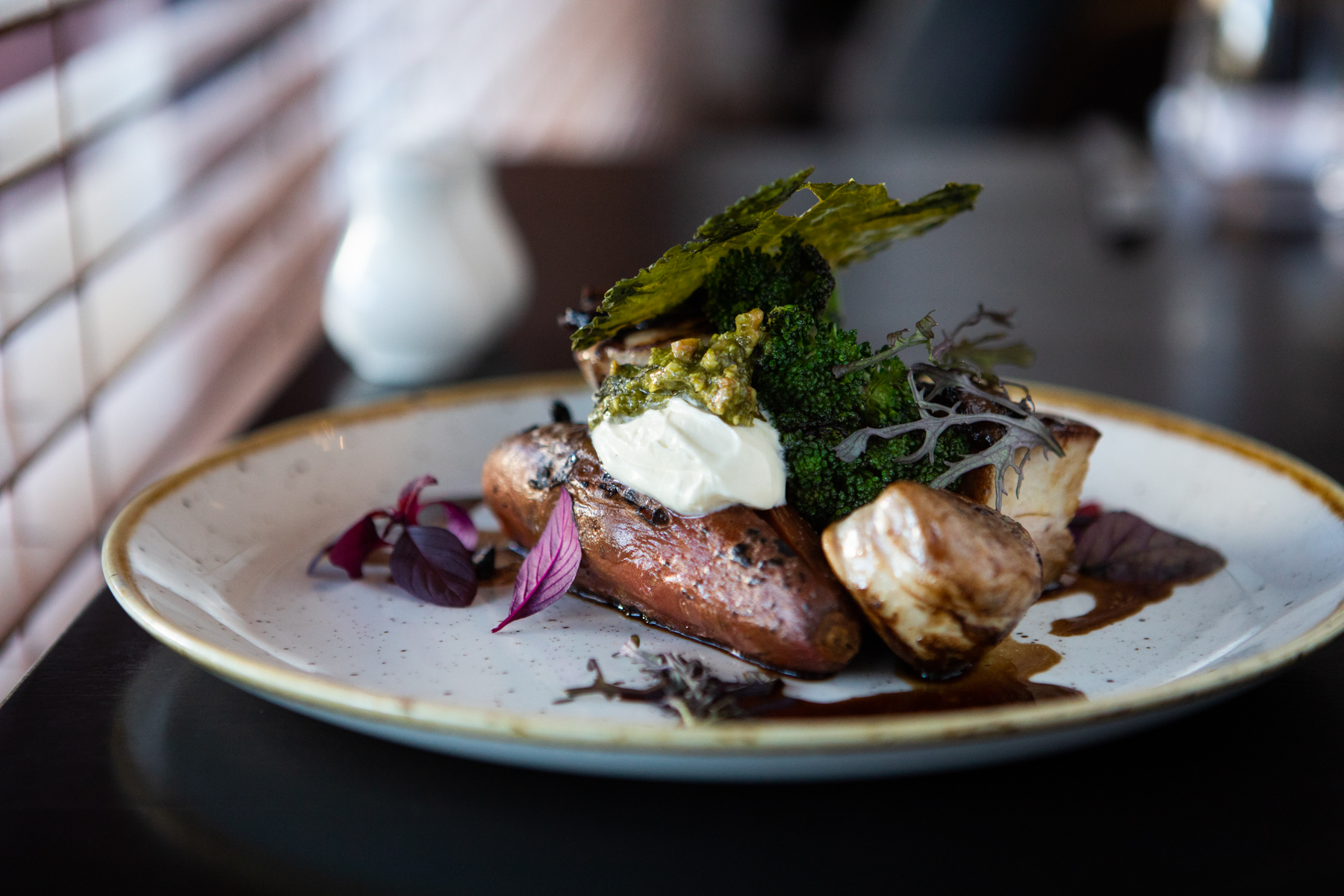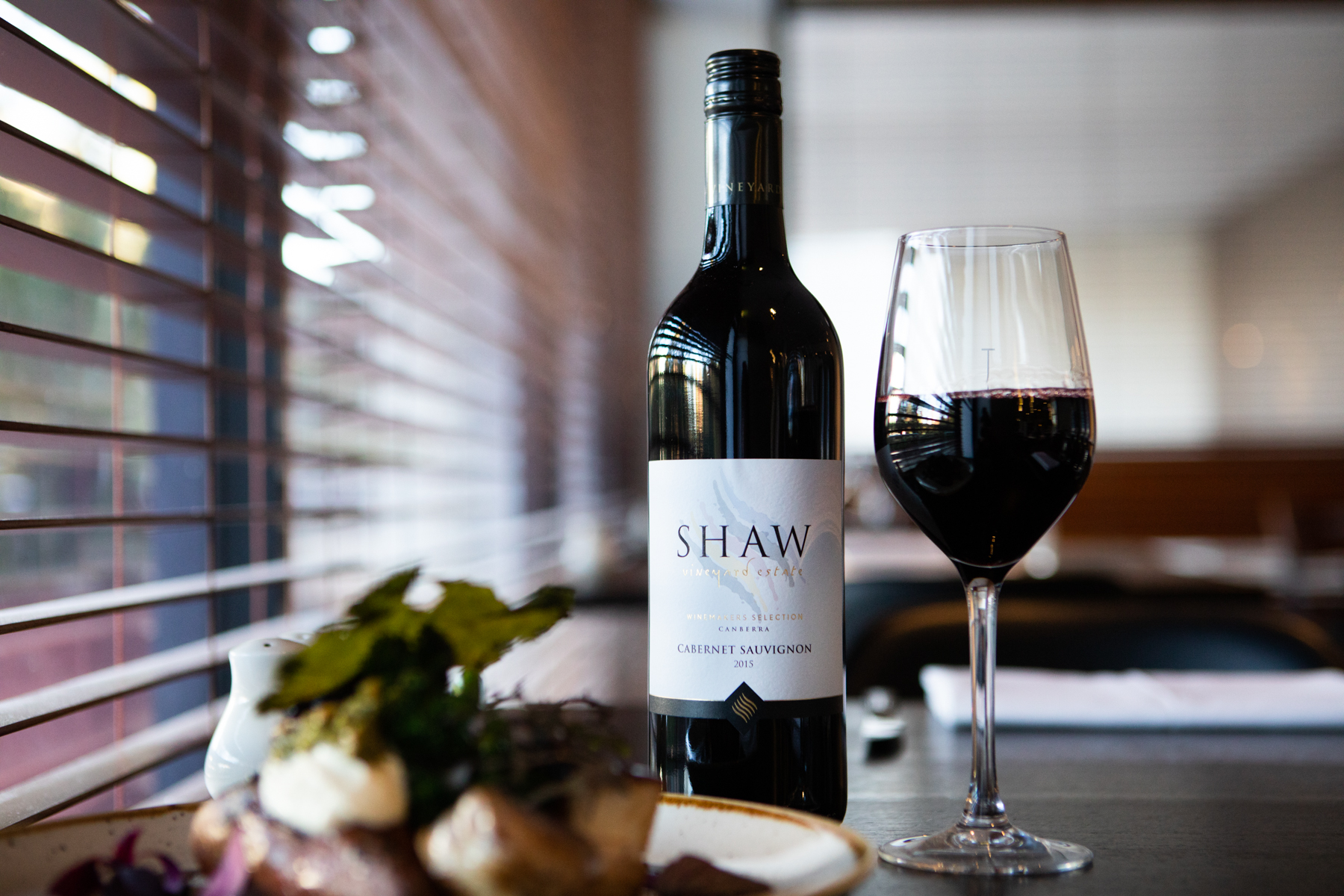 Sautéed king brown mushroom, silken tofu, mushroom ponzu wakame
Monster

 Kitchen & Bar

 
This vegan mushroom creation truly shows the value in simple seasonal cooking. Three different kinds of mushrooms are used to create a rich base broth to create one of the most flavoursome vegan dishes OutInCanberra has come across. Best enjoyed with the Terra Old Fashion cocktail that, like the dish, was made to be savoured.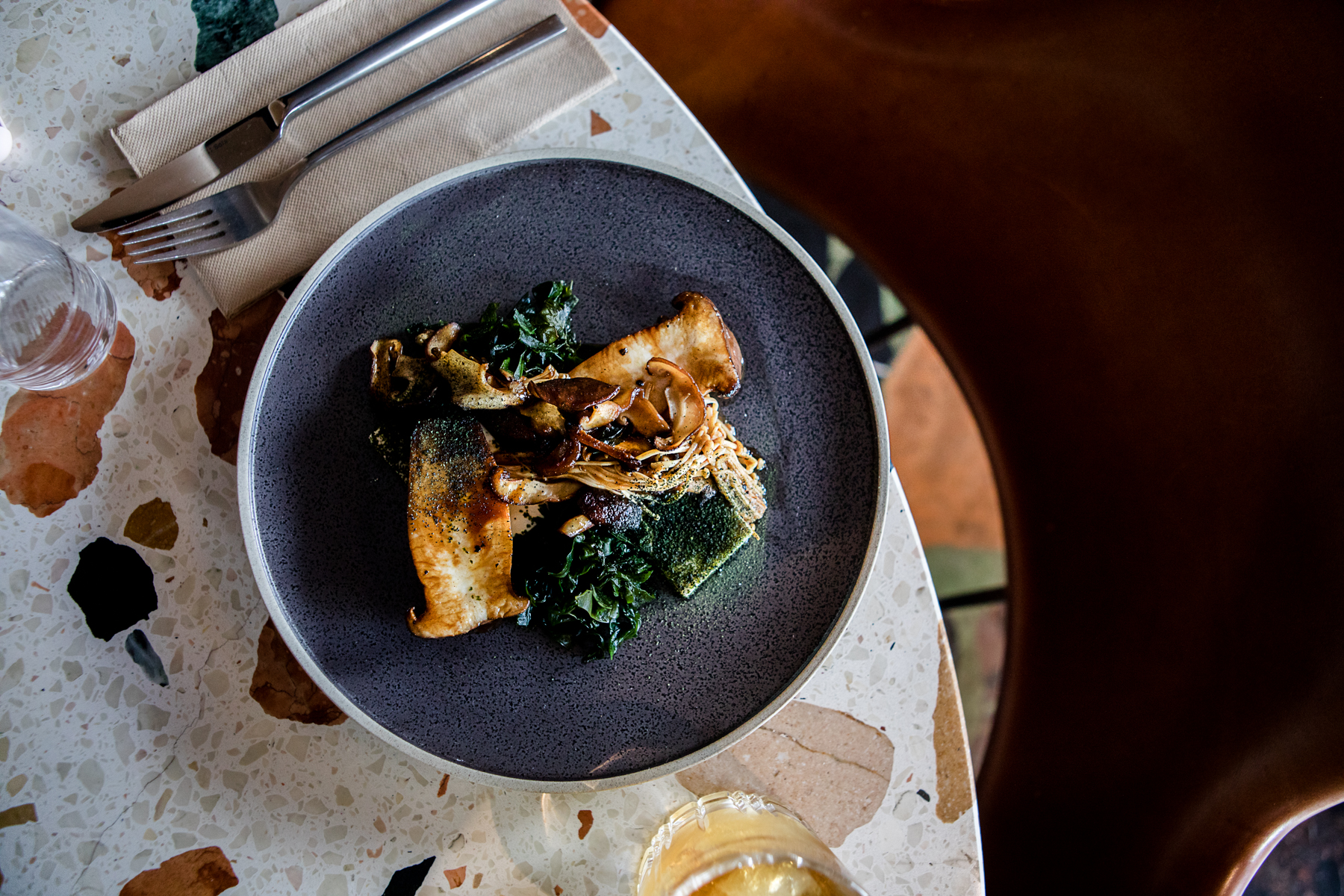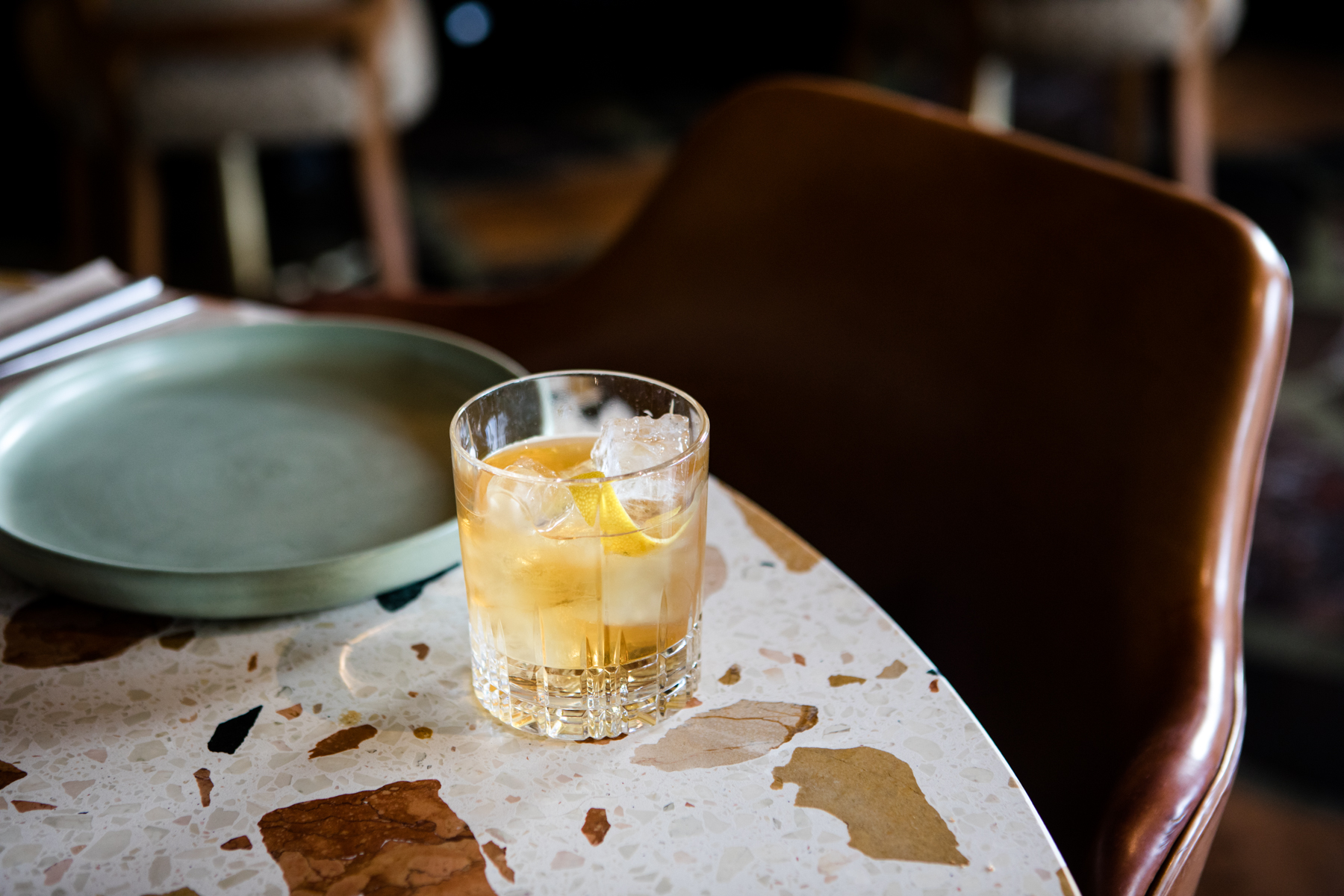 Seared Duck Breast with 
Confit dumpling
Buvette Bistro & Wine Bar
The menu at Buvette is fuelled by the love of French culture and the Seared Duck Breast is reminiscent of a timeless dish from a classic French bistro. The duck breast is brined for four hours in aromatics to achieve flavour throughout every bite. Fruity notes of the Rose Red City Sangiovese pair nicely with the richness of the flavours in the duck.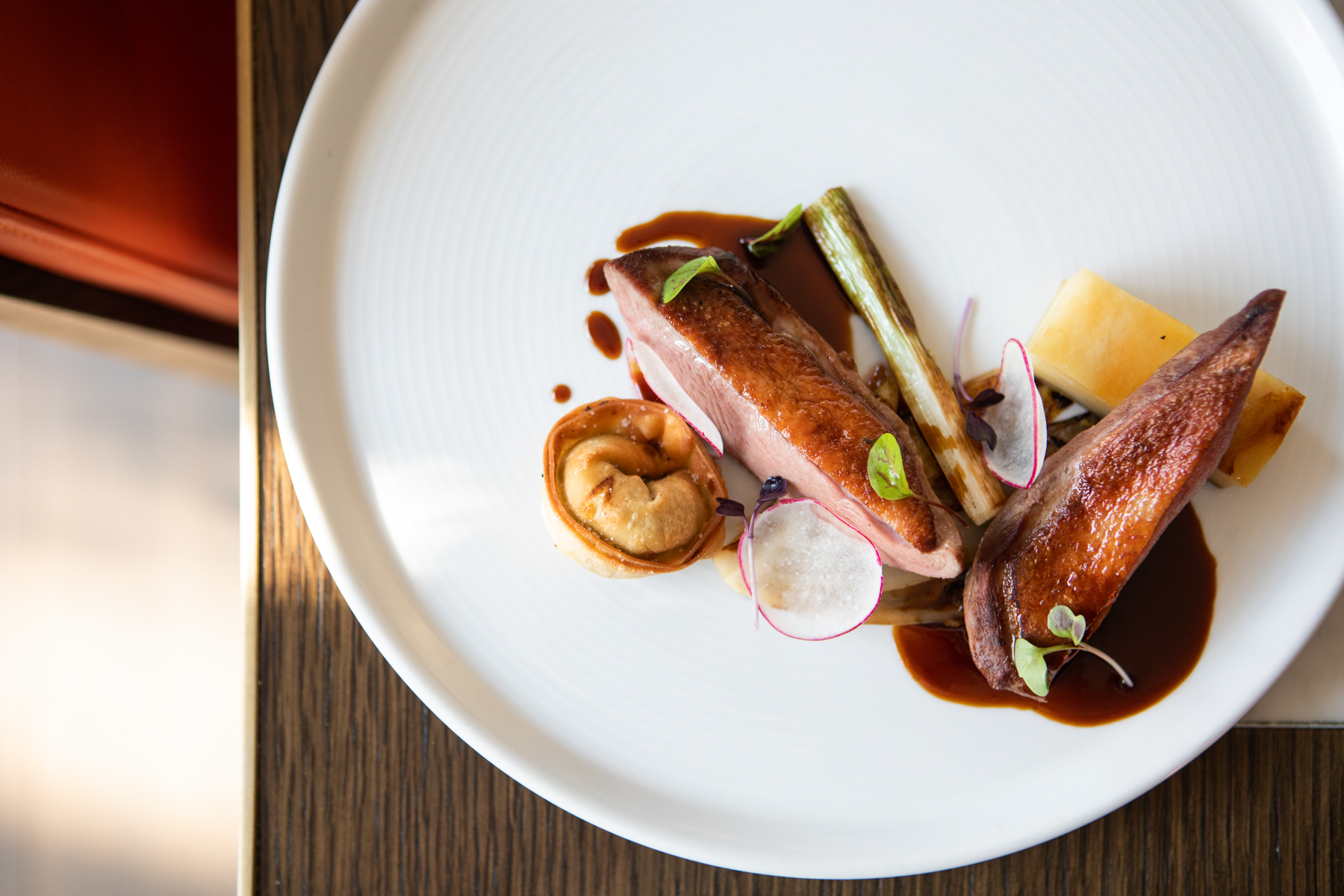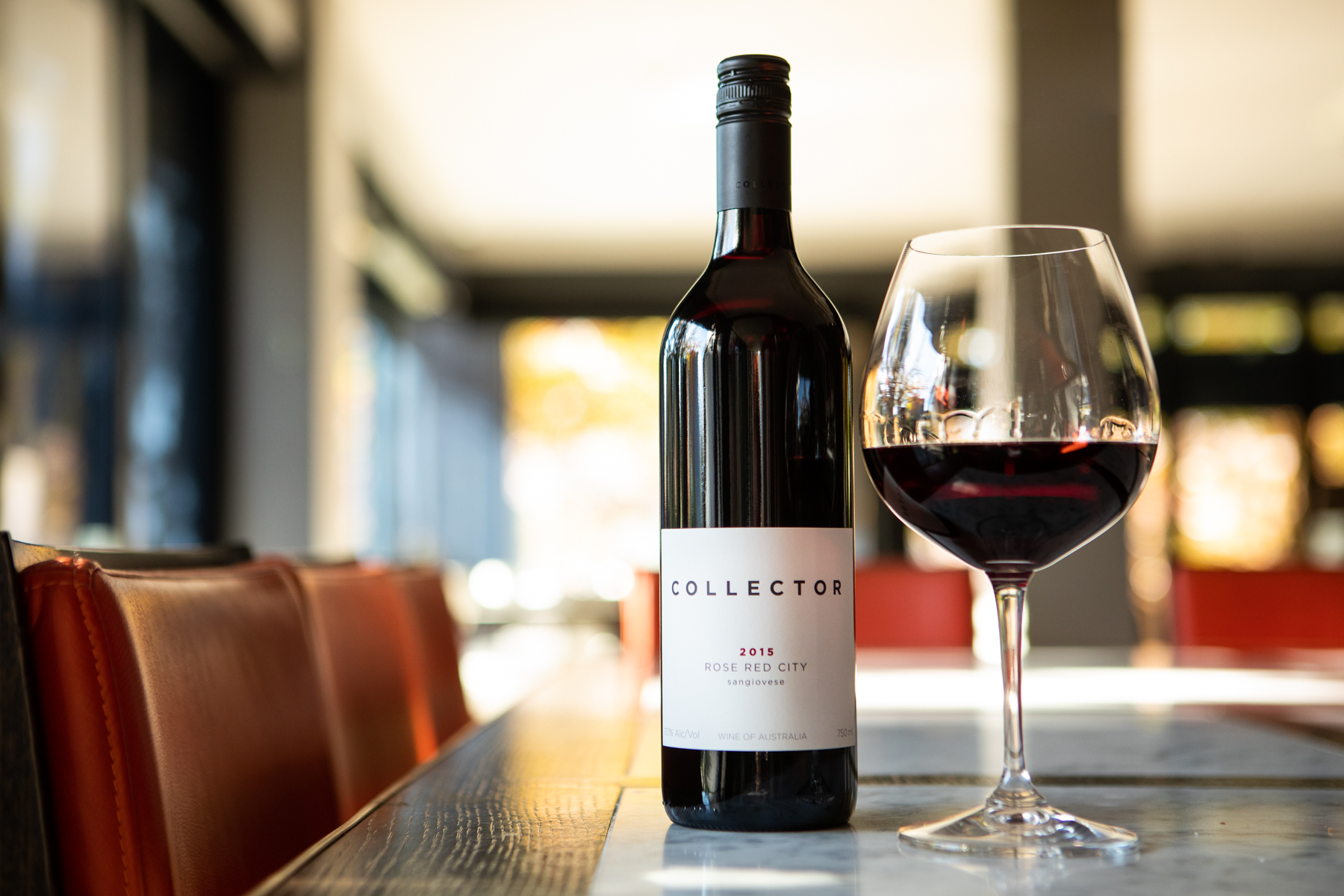 Szechuan Chicken
Jade Dumpling House
The Jade Dumpling House uses their 30 years of culinary excellence to bring you this traditional Chinese dish. Locally sourced chicken is stir fried with aromatic flavours and mixed with fresh vibrant vegetables. This dish is perfect for banquet sharing with the sweet and sour pork, chicken omelette and juicy dumplings. The Wynns Coonawarra Estate Shiraz 2016 offers savoury notes that balance the spices of the dish without overpowering the flavours.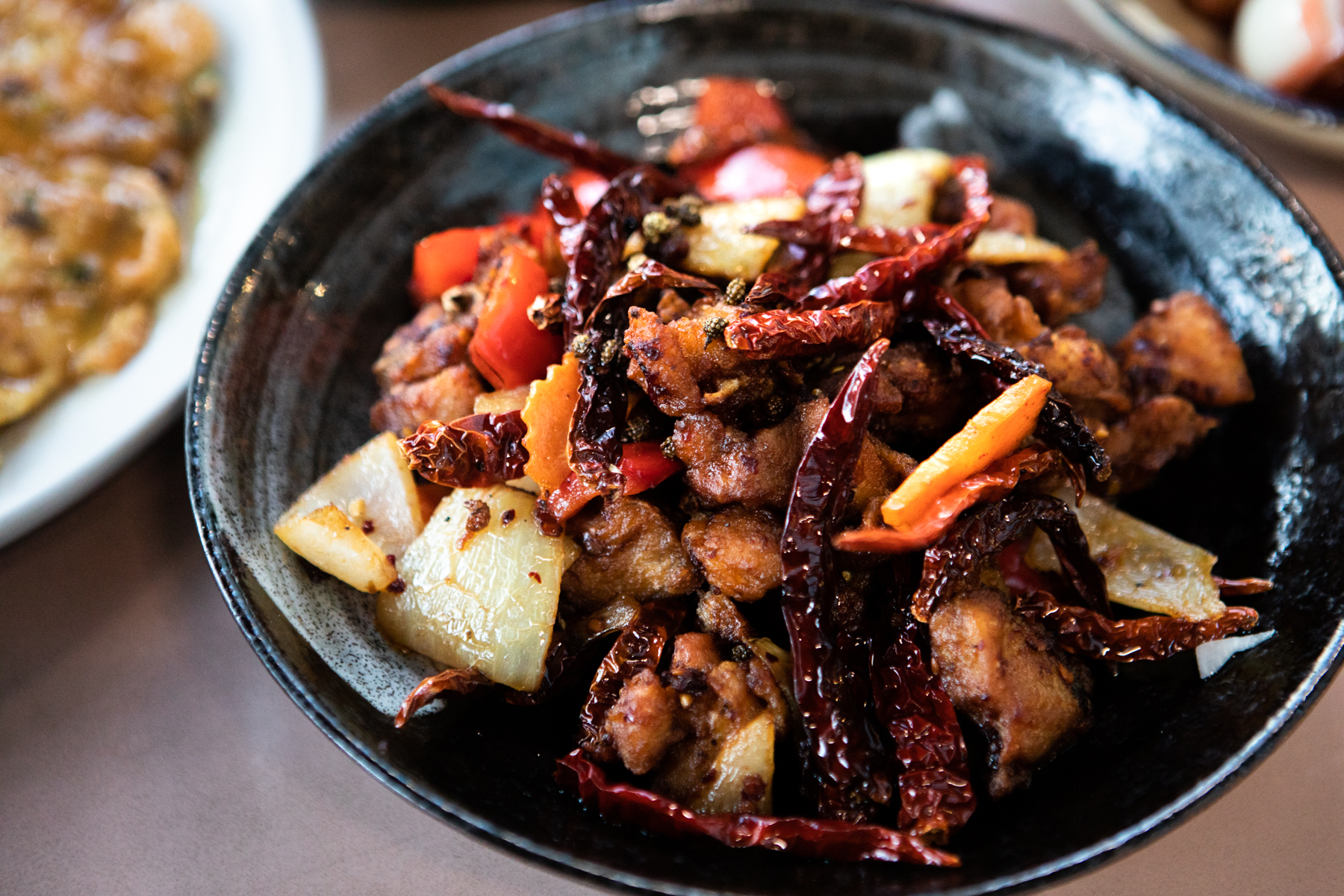 Desert spiced lamb rack
First Edition
If the old-school charm of First Edition's restaurant doesn't seduce you, wait until you see their new menu. Rubbed in dry spice mix and served with seasonal vegetables including rustic potato, beetroot and white bean, the Tasmanian lamb bursts with flavour. Finished with smoky scallion cream and a sprinkle of almonds, only a Lerida Estate Lake George Pinot Noir could round out the earthy richness of the lamb and the smokiness of the sauces.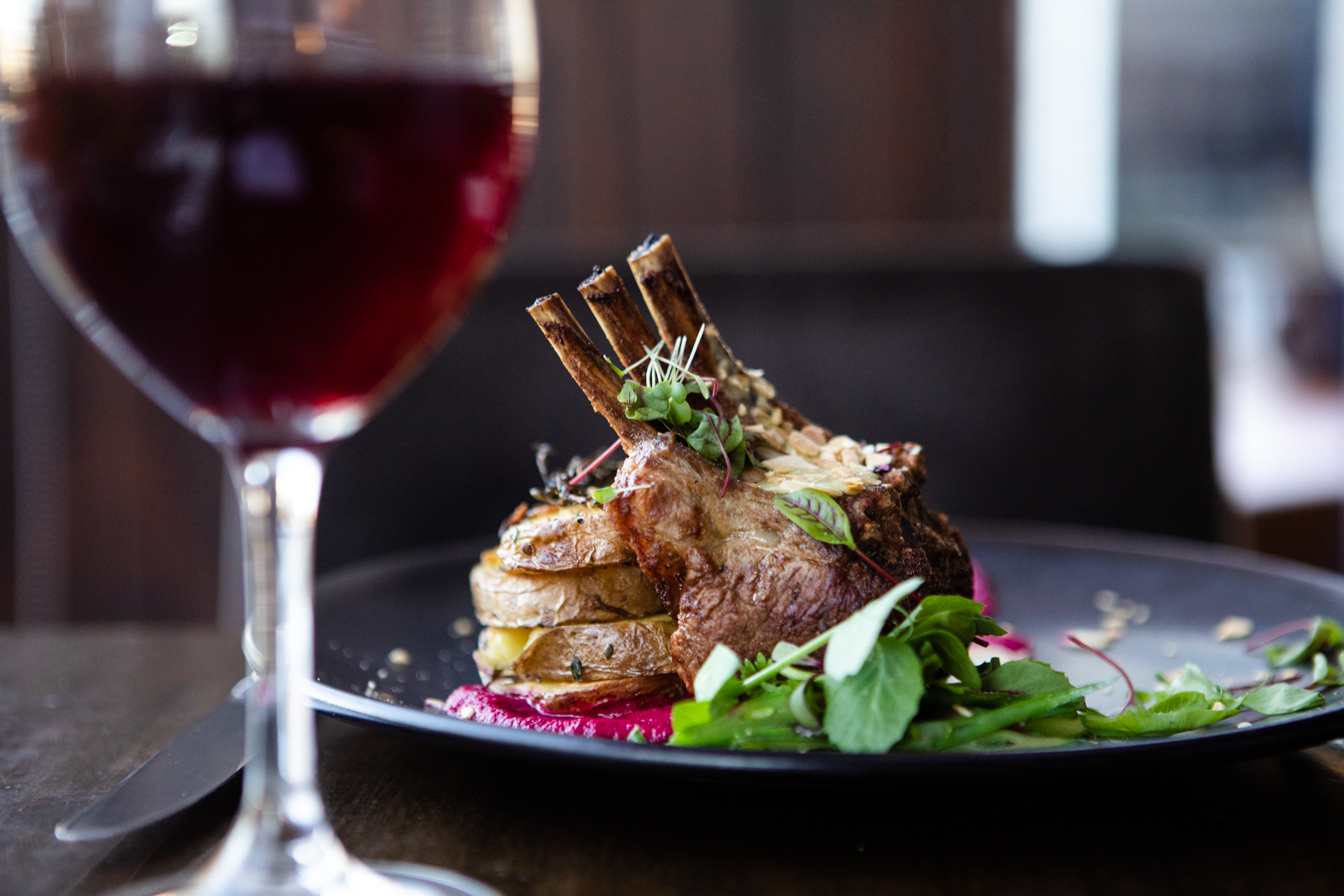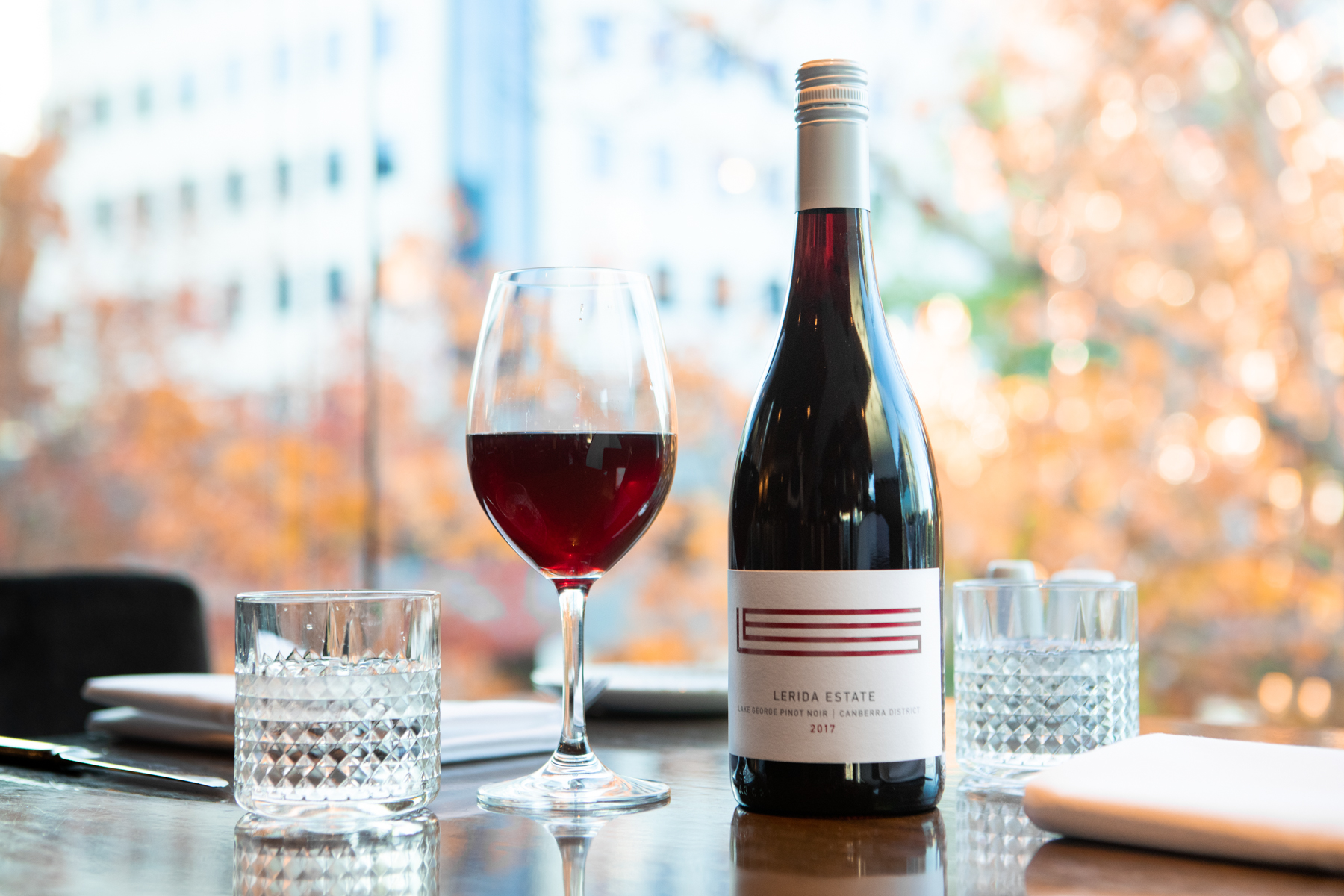 Kurobuta Pork Tomahawk 
Tipsy Bull 
Tipsy Bull may be known for their incredible gin offerings, but after trying the Kurobuta Pork Tomahawk it's clear they have mastered more than just a delicious cocktail. This breed of pork is specially raised and heralded for their intensely flavourful meat. Like the age-old pork and apple sauce pairing, the Kurobuta Pork Tomahawk goes one step further with an eye–catching whole green apple on the plate, which is slow cooked and served warm and ready for smashing!  As if we needed another reason to be drawn to cocktails – they Passion and Vice wears a vanilla essence perfume.
Blood Orange Salmon
Hoi Polloi

In the cosy dining room overlooking the autumn leaves in the House of Representative courtyard, Hoi Polloi is serving up its seasonal Blood Orange Salmon dish – a unique twist on the "citrus + seafood" concept. The Stag Pinor Noir 2017 is a light-bodied wine layered with fruit forward flavours including cherry, sour plum and blackberry. It is the perfect complement to a dish that includes grapefruit and fig.