Four local acts have been selected to support  The Aston Shuffle who headline Googfest on Saturday 3 February and perform before an audience of more than 10,000 people – Sophie Edwards, Ned Philpot, Mondecreen and The Baker Boys Band.
Here's a bit about each act:
The Aston Shuffle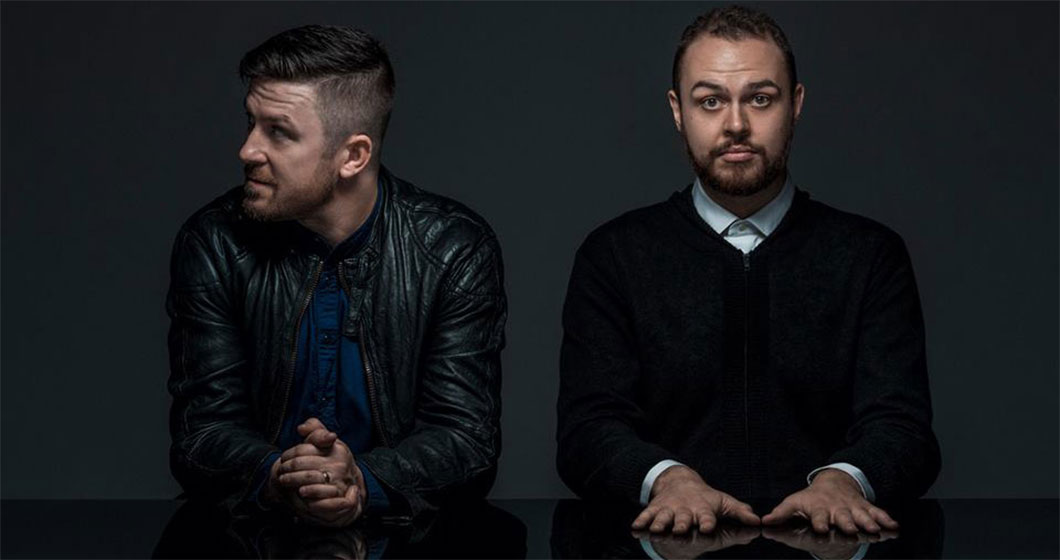 Headlining this year's show is a DJ set by Mikah Freeman of Canberra's very own house music legends, The Aston Shuffle. The set – including some of the band's biggest hits – is sure to get the thousands–strong crowd at Rockley Oval up and dancing from the outset.
The Aston Shuffle, aka dance DJs Mikah Freeman and Vance Musgrove, have won international recognition for their performance and recording talent and more than a million listeners to their Friday night radio show on the ABC's Triple J.
Freeman and Musgrave have together made The Aston Shuffle a mainstay on the local dance scene. The boys have seen success at home and abroad as an act in their own right – with hits including Tear It Down and Pass You By – as well through a string of popular remixes for big-name acts including Empire of the Sun, London Grammar and Dizzee Rascal.
Sophie Edwards
A recent high school graduate from Canberra, Sophie Edwards loves chilled acoustic music and has recently just started recording her own work.
She frequently performs at various locations, from small-scale markets to large outdoor cinemas with 700 people.
Her original music is created from her looping pedal, as well as her piano and ukulele, which she layers to add textures and harmony. Her biggest influences are Meg Mac, Vera Blue, Missy Higgins and Ed Sheeran.
Ned Philpot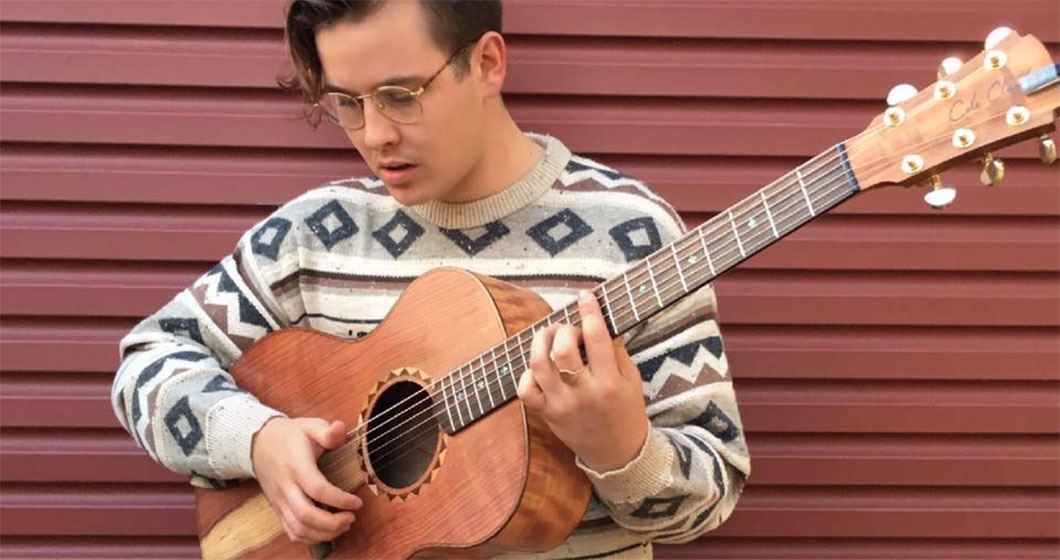 Ned Philpot taught himself guitar at the age of 6 and soon after began singing. His first song was written at the age of 8, and since then Ned has worked hard busking and gigging to improve his live performance which has become one of his strongest components of his music.
After stumbling across Malcolm Gladwell's book, '10,000 hours', Ned has worked tirelessly to refine his sound and recently he achieved 100 live gigs in 2015 whilst finishing school.
Growing up on blues and old rock records handed down from family members, Ned has combined many influences win genre and style to fuse together his own unique sound.
After competing on The Crew television program throughout 2015, Ned's passion and hunger for consistent evolvement in all areas, grew stronger. Now producing his own music, Ned's sound is fresh and honest.
Mondecreen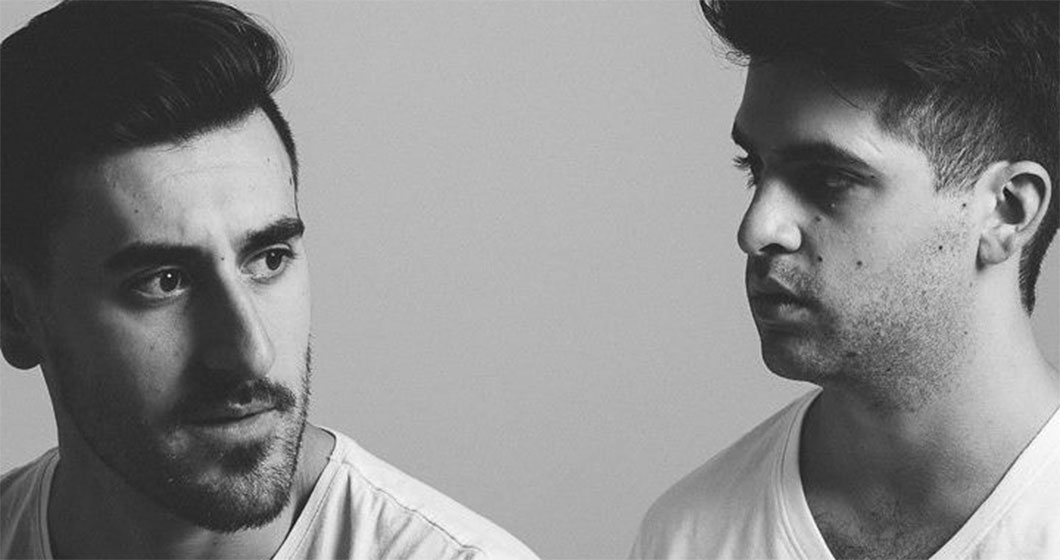 Canberra electronic duo Mondecreen are known for their high energy performances and bass driven sound.
The duo originally came together back in 2014 and has since delivered a unique sound quality that has made them a hallmark of Canberra night-life. Their close relationship with the non-musical arts in the nation's capital means they are often spotted performing in-front of the live canvas work of local visual artists.
They are a strong presence in their support for all things art across many establishments and institutions, from the local and lesser known to the National Gallery of Australia.
Their exploits have seen them play in support of national acts such as Olympic Ayres, Boo Seeka and Safia.
Having established a strong foothold in their hometown, the duo is set to launch into the national scene over the coming year.
Baker Boys Band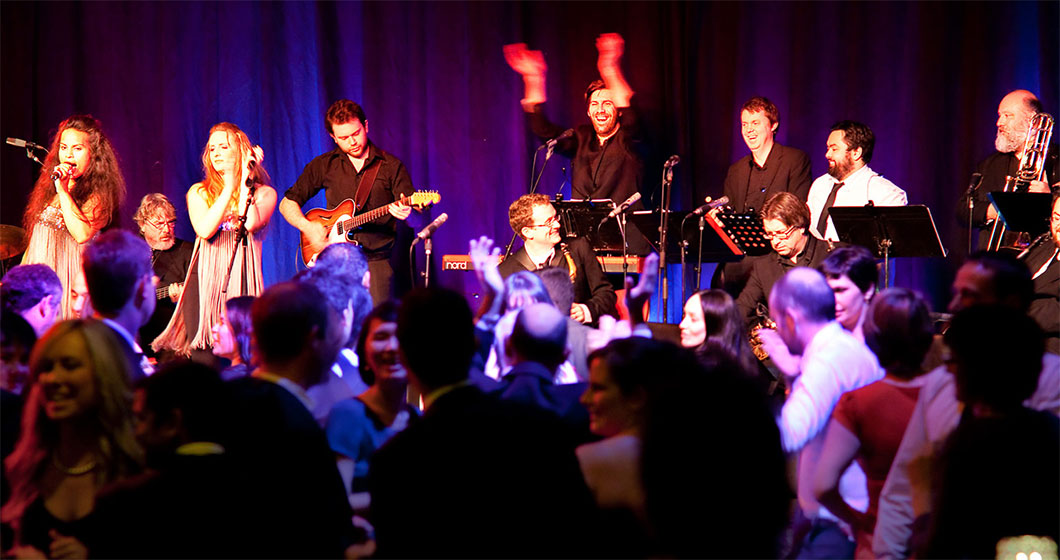 Baker Boys Band are a premium 3-14 piece band specialising in high-energy music. They pride themselves on having a "cooler-than-average" song list that is never cheesy, and focuses squarely on filling the dance floor. With the Baker Boys you'll get some of the best musicians in the country, playing your favourite music.
Googfest has grown into one of the biggest free concerts in the ACT region.
Now in its fourth year, the festival is renowned for delivering big name acts alongside some of the most exciting new talent in Canberra's bustling music scene. Performers like Dami Im, Safia, Sneaky Sound System and Lucy Sugerman have all made their mark at Googfest.
"This was the first year we put out a call for local performers to nominate themselves and the response has been huge," said Googong Project Director Malcolm Leslie.
"We had a tough decision selecting the final four but we've put together a program that is just right for kicking back or kicking up your heels on a warm summer night."
"There's a great mix of talent and styles, with a blend of original tracks and favourite covers that everyone can sing along to. The dance music takes off when the sun goes down and then, of course, we have a huge finale with The Aston Shuffle. It's great to see Canberra's homegrown talent making it big on the world stage."
Googfest is a free family event with a full program of exciting live music, gourmet food trucks and a fireworks finale. Get there early to claim a good picnic spot.