Plans to improve the lively and sometimes unpleasant Garema Place are now underway, with the ACT's City Renewal Authority sharing proposed designs and requesting feedback from locals.
Available to view on the YourSay website, the designs outline a safer, less cluttered area with more greenery and dining opportunities. Proposed features include improved indoor and outdoor dining spaces, trees and gardens, accessible single-level pavement, an open space that supports events and activities, and better lighting.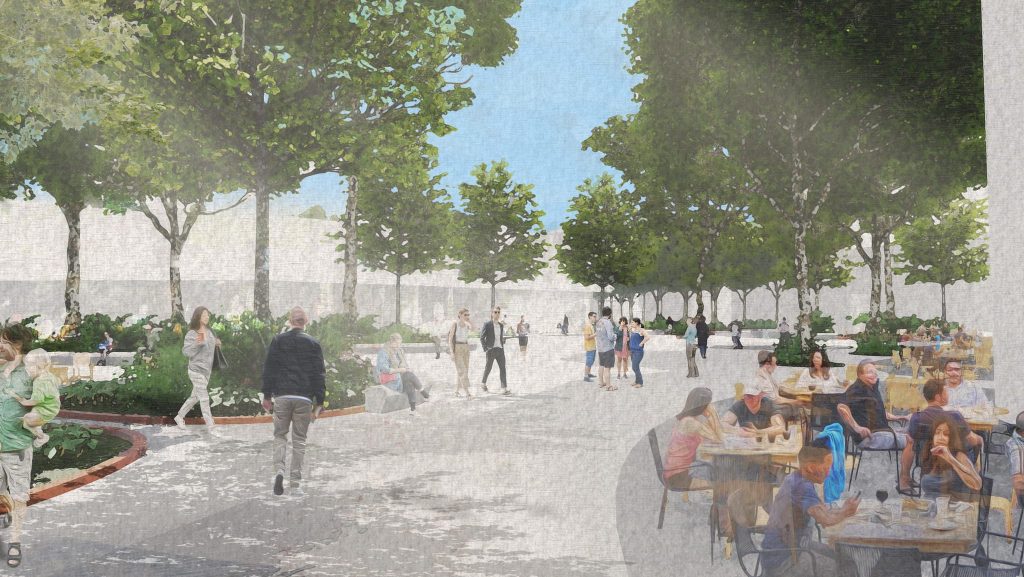 City Renewal Authority Acting CEO Craig Gillman is calling for Canberrans to help create a more friendly and accessible space.
"In creating a more open and beautiful new space, this upgrade will support safety, improve pedestrian access and increase economic activity," said Mr Gillman.
"We consider Garema Place to be the community's living room in the City Centre – so we want input on what the upgrade should look like. Complete the online survey to have your say."
Building on the upgrades to City Walk in 2020, the project intends to improve Canberra's city centre with important flow-on benefits for the local economy.
To view the proposed designs and provide your input on what you'd like to see improved for Garema Place, visit https://yoursayconversations.act.gov.au/garema-place-upgrade