Gather the gang, there's a new place in town with a hit of spice and all things nice.
Gan-Jeez in Bruce is a fusion cuisine venue; chef Puneet Bhatia has crafted a modernist take on Indian cuisine using the traditional spice-heavy focus to transform Aussie dishes.
Picture a naan cob, filled with butter chicken flavoured rice. Yes, yes, that's right, you read correctly – butter chicken cob, or better known as 'Confusion Called Fusion' on the menu.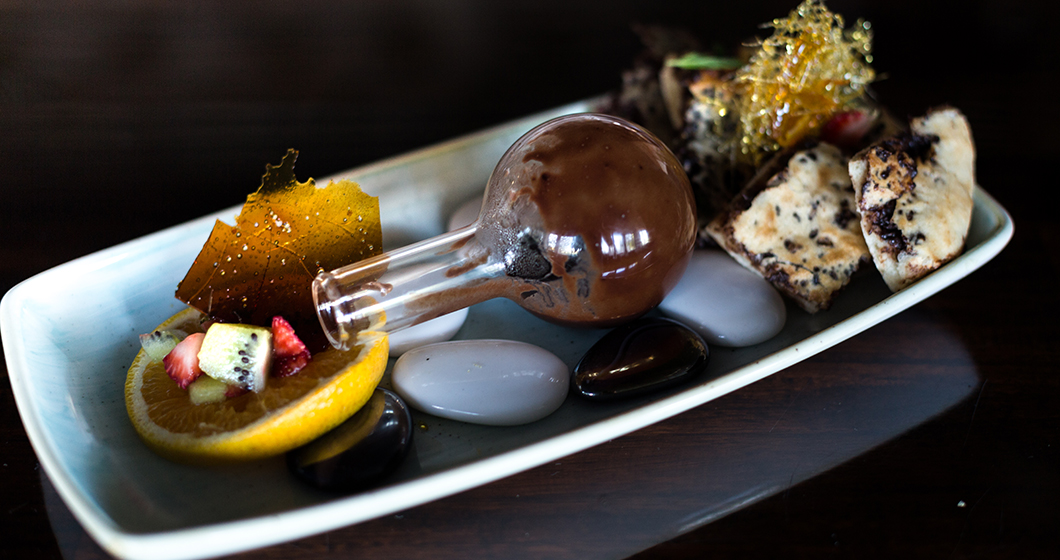 Arm-in-arm with wife Neetu Dhawan – in charge of the most lust-worthy cocktails around – the duo have combined their hospitality experience for their latest foodie venture.
"We started off with a wine bar, and now we have two restaurants in Queensland, a Spanish tapas bar and an Indian restaurant," says Neetu. "Since returning to Canberra we recognised how much the food scene had changed, so we knew had to come up with something new."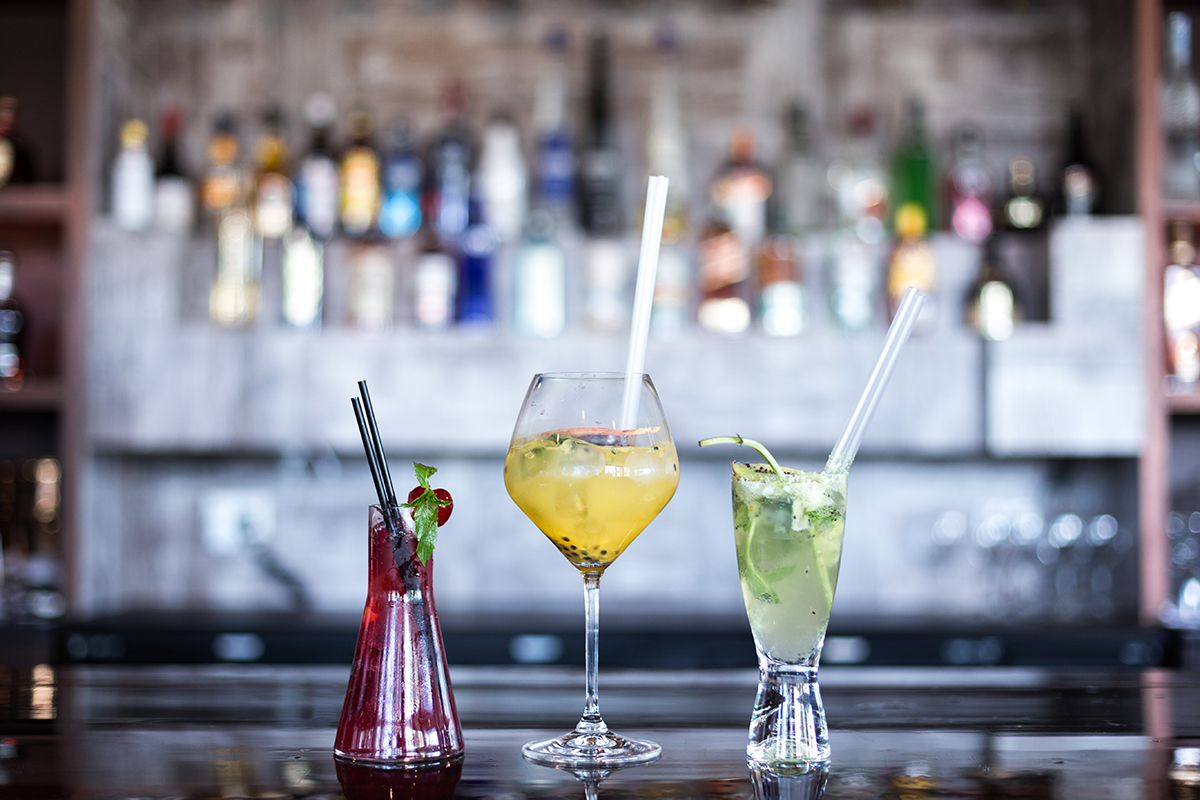 The name Gan-Jeez was sparked from a play on the word Ganges, referring to the longest river in India. It was Puneet's last trip to his home country which inspired him to also play on Indian cuisine.
"On my visit, I noticed that even the traditional Indians were now wearing stylish sunnies and getting around on motorbikes. I thought, if they can be modernised so can Indian food," he jokes.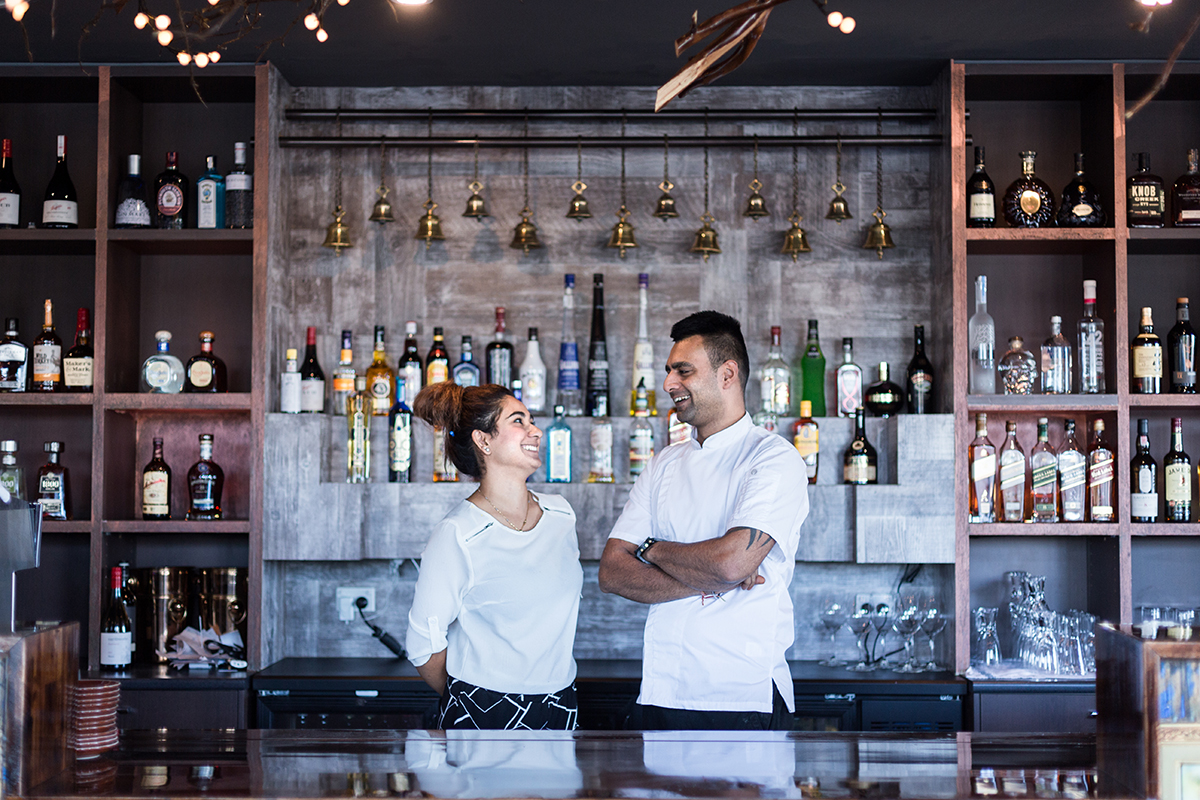 The dishes Gan-Jeez serves look relatively Aussie, however when the food hits your lips, you instantly know you are in for something truly special. Puneet has creatively transformed a traditional Indian yogurt dish, usually served with veggies or rice, into caviar.
He has combined lamb mince Nawabi kebab balls (historically a rich man's food) with lentils (also known as the poor man's meal) – oh the irony!
Indians are known for their fulfilling vegetarian options and Gan-Jeez live up to that expectation. The Tikka 'A' Punjab has homemade paneer and marinated Punjabi spiced mushrooms skewed with onion pickle and mint yogurt dressing to offset the spice.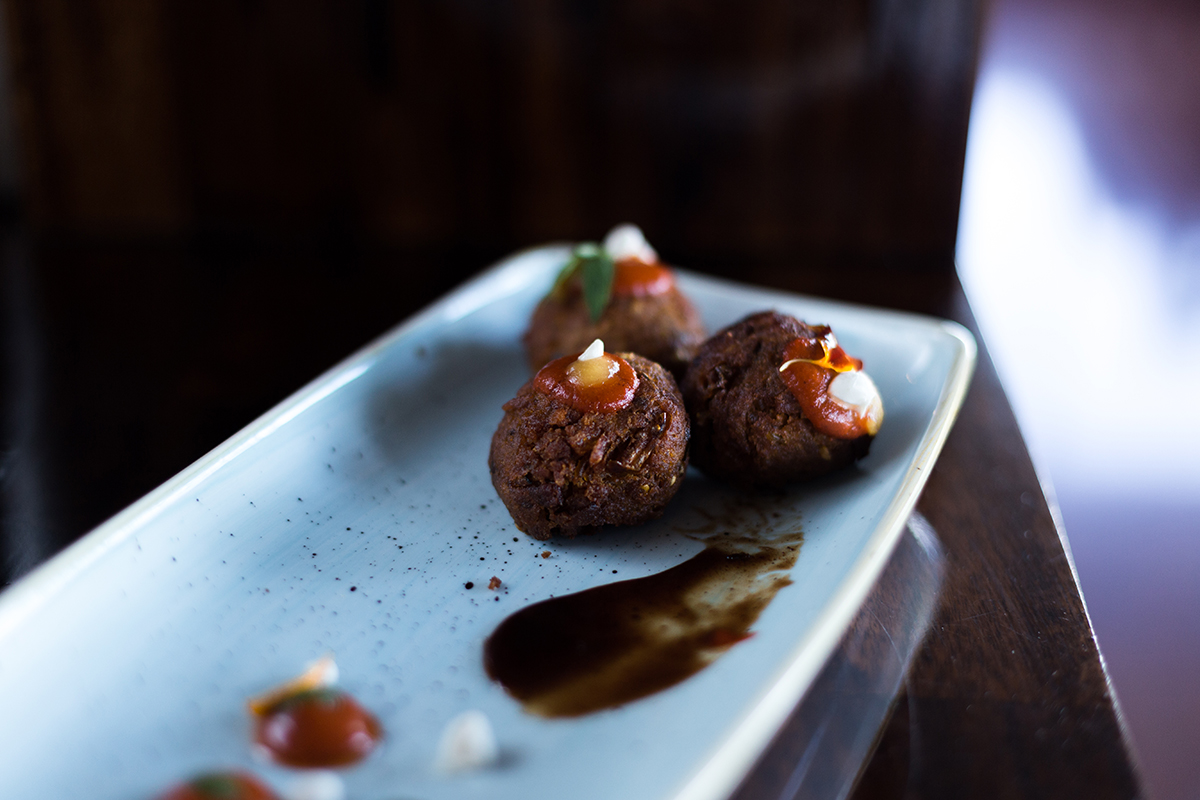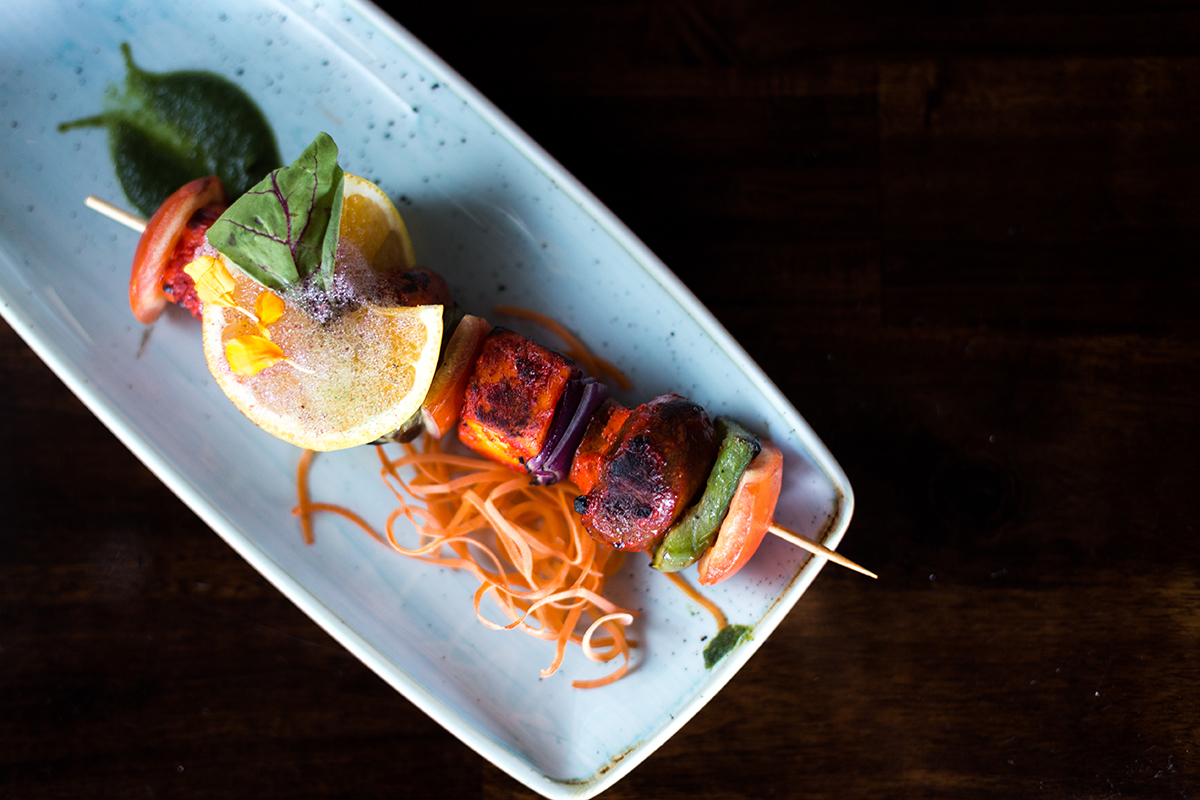 For the cheese lovers though, the Palak Paneer is a concoction smoked paneer with cumin onion khichdi – probably one you won't feel like sharing.
You'll also find Karachi Sytle Lollipop, a sous vide chicken balls on lollipop sticks; eight-hour slow-cooked Leg of Lamb; and a popular spicy potato street food called Banaras Kachori, crispy pastry, potato masala gravy with a mint chutney.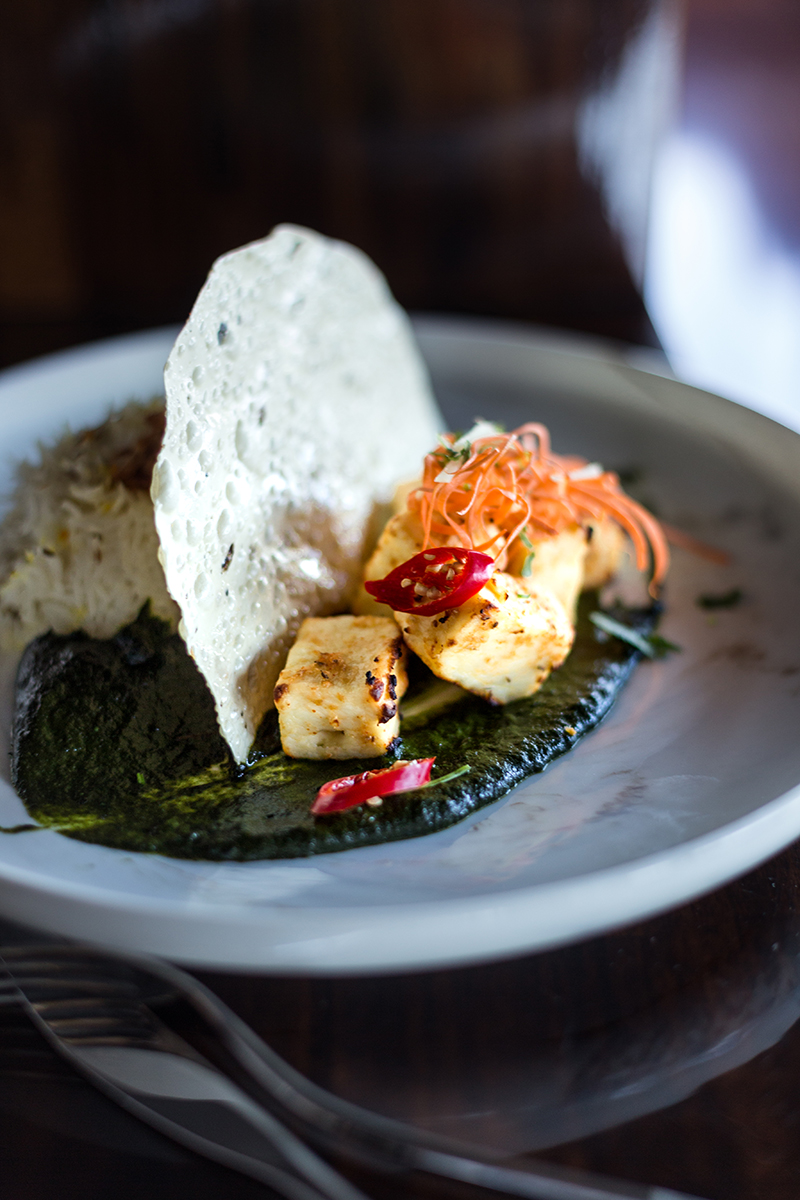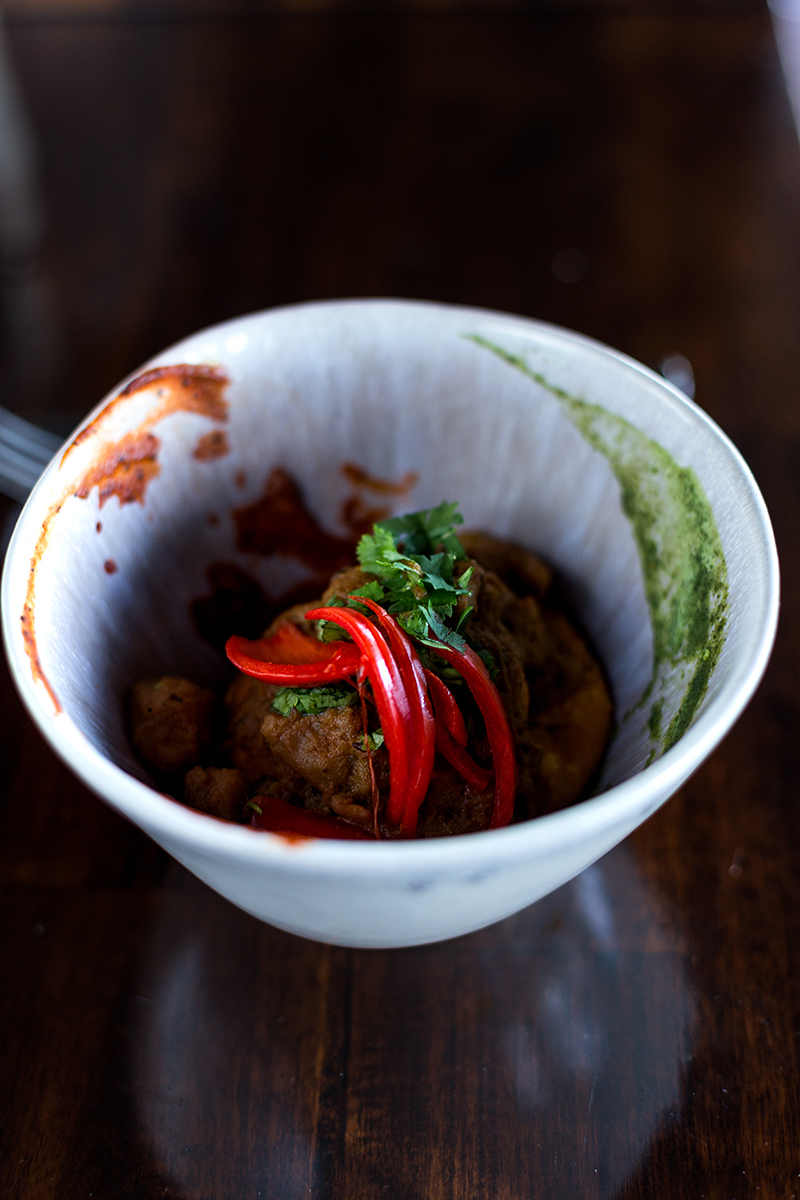 "When people think about Indian food, they don't think about making a night around it. We wanted to lift the standards to a position where Indian restaurants are considered as a whole experience with great ambience, good service and top wine," Neetu says.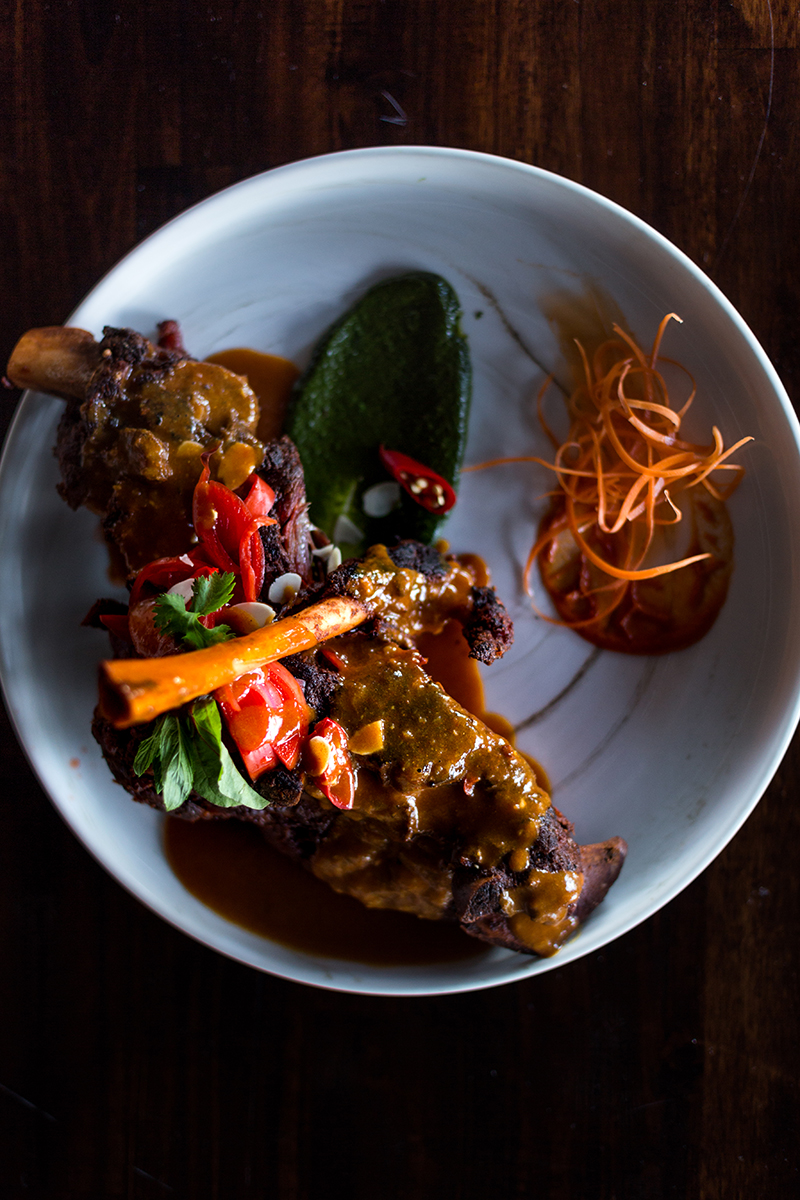 A quick flick through the wine list and you can see the team are aiming high. Moet, Chandon S and Dom Pérignon all make appearances, with a heavy focus on blends including the likes of Verdello if you're into white or Malbec if you prefer to sit back with a red. Beer has been sought-after internationally with strengths of up to 9% showcasing on the menu.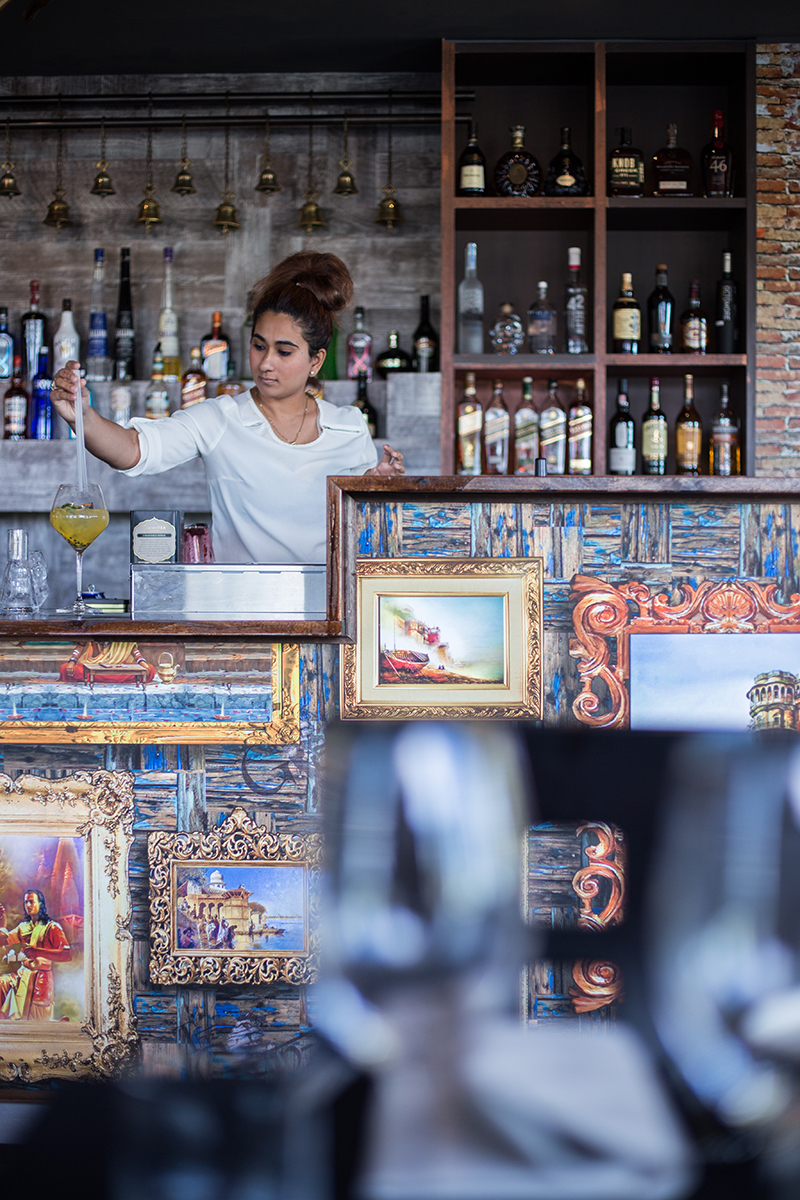 For those wanting a night off the liquor, like any Indian restaurants you can opt for a Lassi, dissimilarly though you won't find a mango Lassi in sight. Instead, rose water or cookie and creams are up for grabs.
"Canberrans love an occasion to go out and eat, from my experience customers are always asking 'what's new.' Locals here are trend setters wanting to try new experiences and we are up to the challenge," Puneet says.
While the pair have come to spice up Canberra, even they end on a sweet note. Chocolate samosa and choccy naan with added pouring chocolate in super cute canisters will be the perfect end to the night.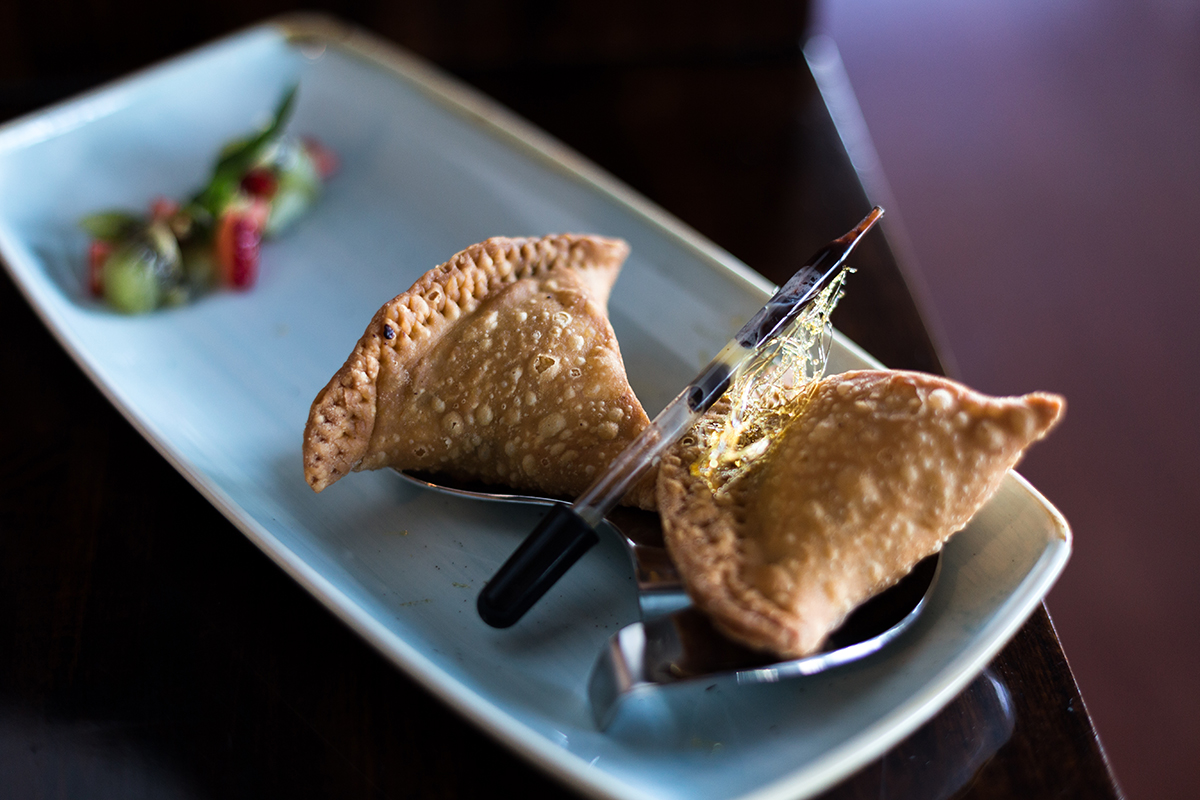 85/15 Braybrooke st 2617 Bruce
P: 0251002591
E: thegan-jeez.com.au
11am-3pm, 5-9.30pm
Tuesday to Sunday
Breakfast 7.30-11am Saturday & Sunday