A few turns away from Wentworth Avenue, Kingston lives a new precinct unlike anything we have seen in Canberra. At first, we were a little apprehensive about a venue in a development. Surely it was just a developer ploy to sell more units? Though, on arrival to Kingsborough our minds had quickly changed.
The Warehouse is a café and taproom located within the development. The team are passionate about coffee and beer so it made sense to wear both hats. While the venue is still finding its feet, the plan is to roast their own coffee (in the roastery they have setup on site) and brew their own beer (which is only months away), along with inviting food trucks and likeminded businesses to bring the space to life.
I couldn't help but want to live here, just to have bragging rights that my local is literally at my front door, not to mention there is a kids playground, pool, gym and open air cinema experience on the top floor!
By day The Warehouse is a traditional laneway espresso bar, offering the things people actually want on the daily, such as toasties, pastries and great coffee. While they already have three of their own beans on rotation, the love for single origin beans can also be shared here. Via First Crop Coffee, Australians premiere source of ethical coffee, The Warehouse pours a large range of single origin beans to complement their own blend, Axis Roasters.
Just as getting coffee beans straight from the farm is important to co-owner Nick Jennings, the same vision goes for coffee's best friend, milk. At The Warehouse you'll know the origins of both your milk and coffee. Little Big Dairy Co are in charge of the milk supply offering a single source milk, produced on a family farm in NSW without any distributors as middle men.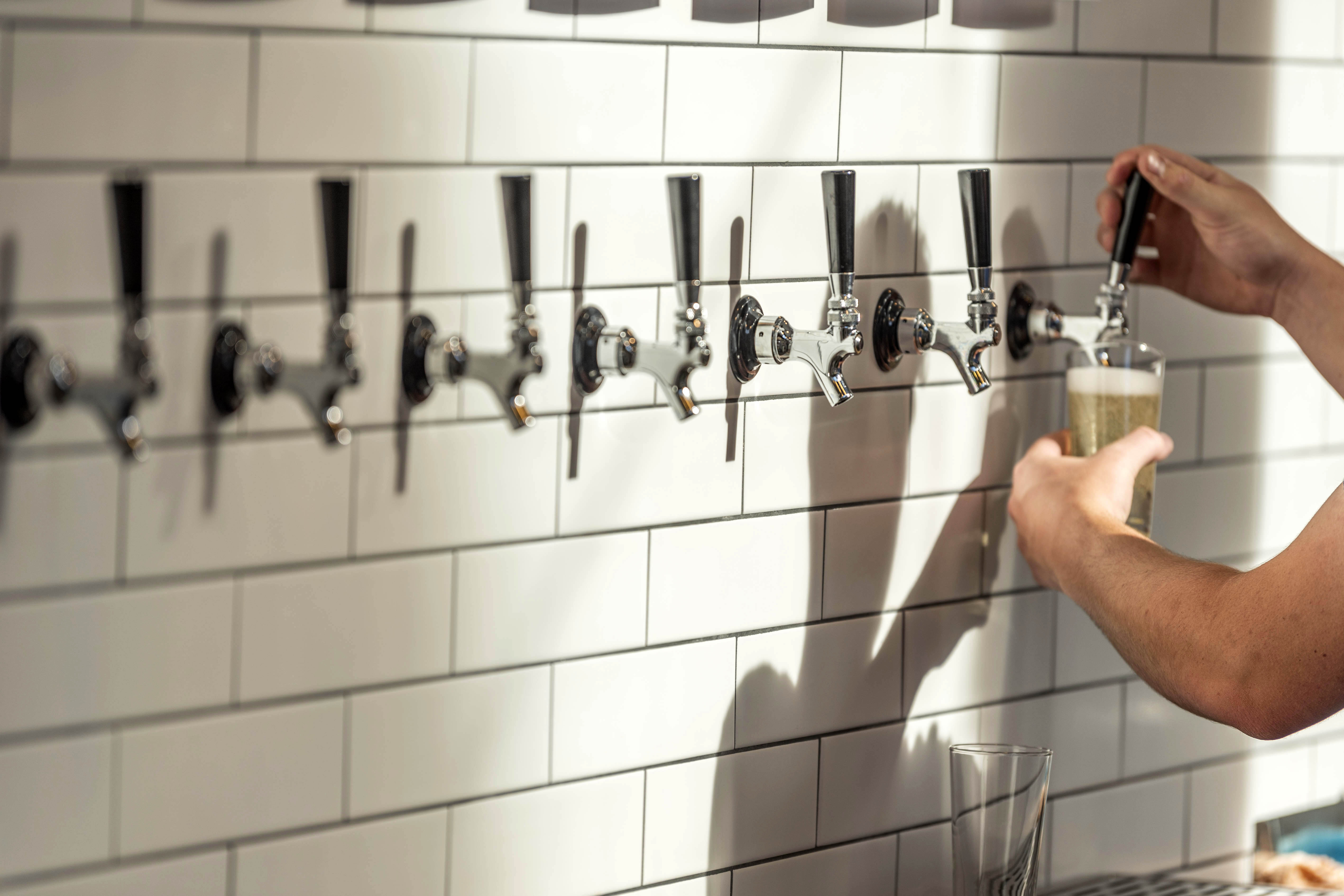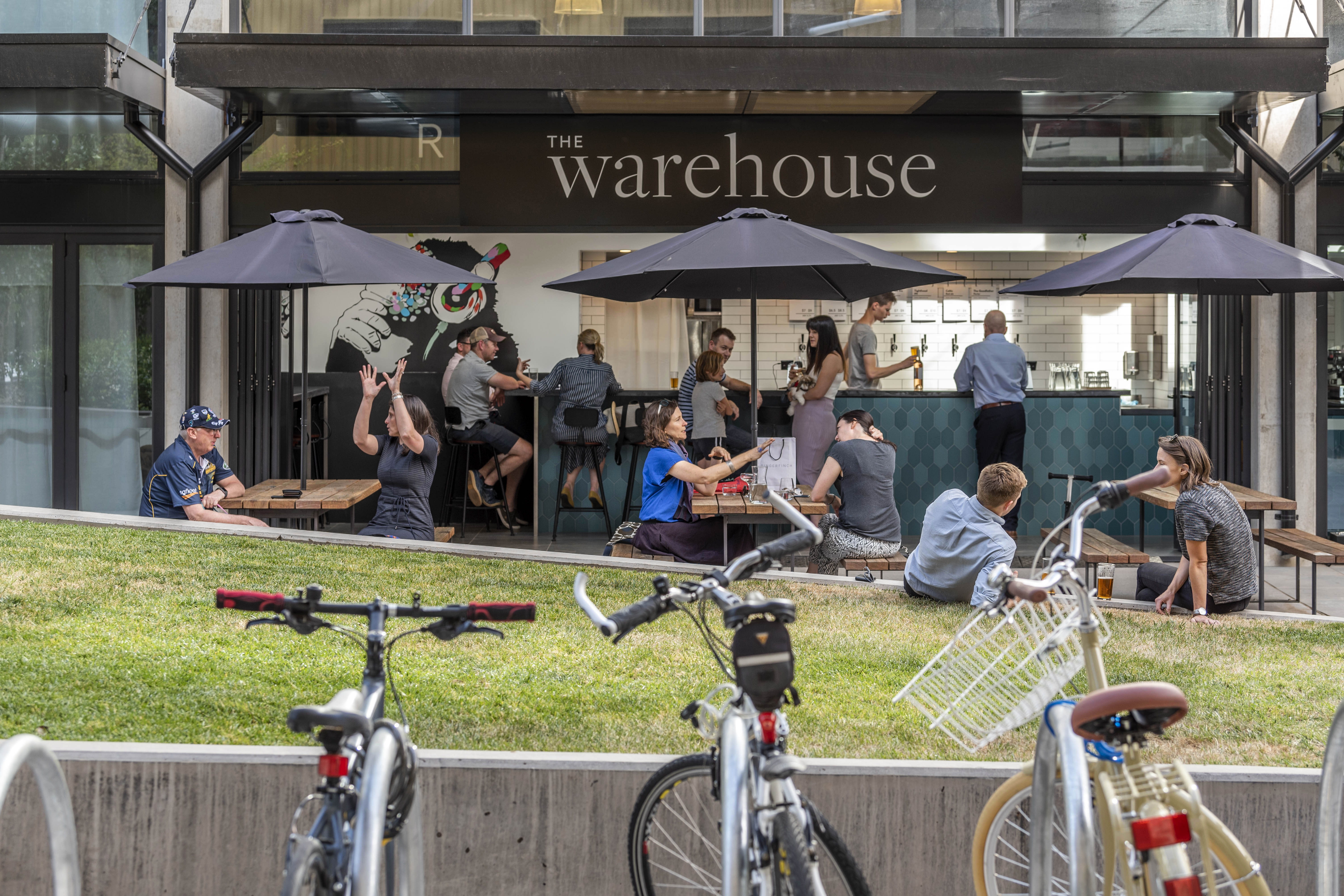 A noticeable amount of effort is going in to building a strong community. Visitors are encouraged to BYO food and just hang-out on the communal tables, even if they aren't making a purchase, and functions of all shapes and sizes are invited to share the liquor licensed grassed area and entertain.
Toward the end of the week, drop in for beer, charcuterie and share plates. On tap you'll find brews from the Southern Highlands and Jindabyne – close enough to be local but far enough to be sipping on something you don't come across at every Canberra venue. Wild Polly beer and Pink Lady cider also showcase among a range of super fun wines from Adelaide Hills.
If you haven't heard of Alpha Box Dice, a quick Instagram search will have you falling in love with the small Cellar Door who have developed an A-Z (26 wines) unique collection! I'll be in for a bottle of 'T' this weekend that's for sure. However, if you're not in the mood for alphabet wine, local faves from Leirda, Eden Road and Clonakilla can also be enjoyed at The Warehouse Taproom.
Lastly, Warehouse isn't a lone soldier at Kingsborough, there are already a range of 'shop houses' in the square where residents have started small businesses under their homes! From a cute bike shop, wedding photography, a design studio and The Magic Kitchen, there are a range of things to do and see at Kingsborough, plus there is undercover parking!
Warehouse Cafe from 7am-1pm Mon- Fri & 7-11am Sat.
Taproom 4-9pm Thur- Fri & 1-9pm weekends.
Located off Parbery St, Kingston.