Novotel Canberra has welcomed its premier dining venue, First Edition Bar & Dining, following a refurbishment of the first-floor mezzanine.
Under the direction of Brandworks Australia in combination with AccorHotels, the 180-seater venue has been transformed into a masculine yet luxurious space with bespoke woodwork highlighted by clean and modern hardware.
Drawing inspiration from old world reading rooms, First Edition oozes home style sophisticated and charm – think opulent chesterfields combined with emerald velvet lounge chairs, dark wood tables and novel style trinkets displayed on iron shelves throughout.
On entry, First Edition is intimate and inviting. It's the perfect spot for those seeking an aperitif or quiet beverage in a relaxed dining environment. The restaurant serves up a curated menu of spirits and specially crafted cocktails using the finest seasonal ingredients, whilst paying tribute to local distilleries and tap houses because here, you can also savour First Edition's own handcrafted gin in collaboration with The Canberra Distillery.
The all-Australian wine list features some of the country's finest, all available by the glass and bottle including best-selling varietals from the local Canberra Region's Lerida Estate and Mt Majura wineries.
In the restaurant, Executive Chef Jennie Tressler has created a diverse seasonal all-day dining menu showcasing the vast array of fresh produce available within the nation's capital and surrounds.
Following an illustrious culinary career starting out at the age of five under the direction of her Nan and reflecting on the times of owning her own trattoria in Italy.
Jennie's food is honest and creates a feeling of nostalgia, constructed from memories of times and places throughout her life and childhood which also resonates with all those that dine.
Upon opening the first page of the menu, guests can choose from a selection of share style dishes showcasing Balzanelli's Cured Meats and Fedra Olive Grove home style olives and oils, or you're a more traditional style of dining with entrée's such as Burratina, Winter Fruits, Crushed Rye, Fedra's Extra Virgin Olive Oil and home comfort mains including the Peppercorn Beef Pot Pie with a choice of sides.
The final chapter offers a choice of sweet and savoury, from the Taste of Tilba Cheese Selection with local bush honey and accompaniments to the decadent American Sugar Pie with double whipped cream and gold coated whole fresh strawberries.
Whether it be for business or pleasure, First Edition welcomes house-style service and a charming atmosphere, while providing the perfect surrounds to work, rest or play.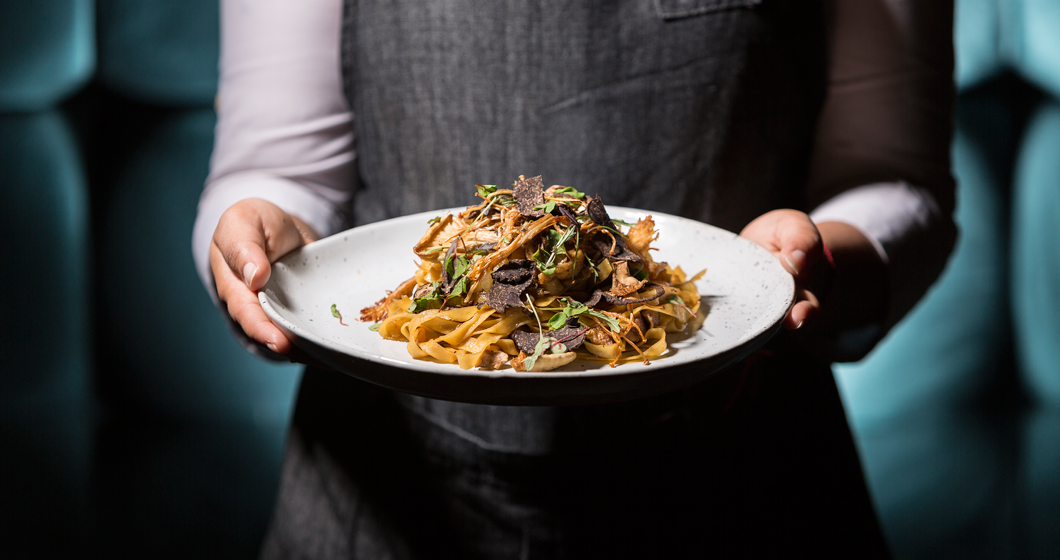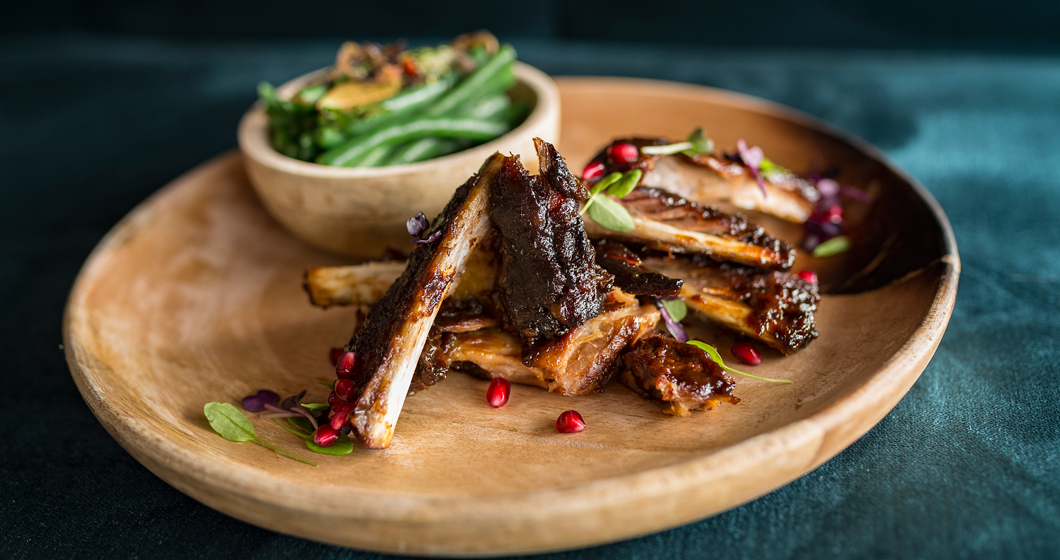 Breakfast
6:30am to 9:30am, Monday to Friday
6:30am to 10:30am on weekends and public holidays
All-day dining
From 11am, Monday to Sunday
Dinner
5:30pm to 9:30pm, Monday to Sunday
First Edition Bar & Dining
Located at Novotel Canberra
Level 1, 65 Northbourne Avenue