About to order your wine, and you can't tell one Sauvignon Blanc from the next?
Christine Ricketts, Cellar Director at wine retailer Cellarmasters, shares what you need to bear in mind so can buy wine like a pro ahead of the Cellarmasters' Meet the Makers event.
The wine-lovers event held at QT Canberra Friday 1 November from 6pm, will see more than 20 of Australia's and New Zealand's best winemakers come to Canberra to serve up their top drops. Tickets start from only $45 per person, and include a glass of champagne on arrival, unlimited tastings over 60 different wines as well as canapés and a grazing table.
Here's what to remember:
If it's Italian, it's a great food wine
Are you looking for a wine to have with your dinner? Then go Italian! For Italians, food and wine go hand in hand, so Italian styles wine tend to be food friendly with beautiful textures and refined flavours that are not too overpowering. Wines like Fiano, Nero d'Avola, Sangiovese and Pinot Grigio are having a big moment in Australia, so look out for these textured whites and lighter style reds if you're having wine with food!
For quality, go for regional wines
If you want top quality wines, go for regional wines – that is, go for a wine from Eden Valley or Barossa Valley, instead of just the semi regional labelling of "South Australia". Regional means that all the parcels of fruit are from that very region (and ideally, the fruit has been grown there because it's the best region to grow that particular grape) as opposed to grapes being sourced from a huge area. If you want superb quality, go for a sub-regional wine, which is a small area in the wine region or can even be a part of a vineyard (i.e. Block 9 or High Eden in Eden Valley).
Learn what wines which regions do best
There are over 60 wine regions in Australia, so there are some lovely wines to explore, so it's worth trying to remember what the regions do best – this will really help you pick a winner every time. If you like big-flavoured Shiraz, wines from Barossa or McLaren Vale should be your go-to, while Hunter Valley is a good region for more elegant styles. Coonawarra is world-famous for its Cabernet Sauvignon. Eden Valley and Clare Valley in South Australia are the country's best regions for Riesling. Margaret River has a similar maritime influenced climate to New Zealand's Marlborough, so you can find some fantastic examples of Sauvignon Blanc and Semillon Sauvignon Blanc from here. If you like Pinot Noir and sparkling wine, try cool climate regions like the Adelaide Hills, Tasmania, Mornington Peninsula and Yarra Valley.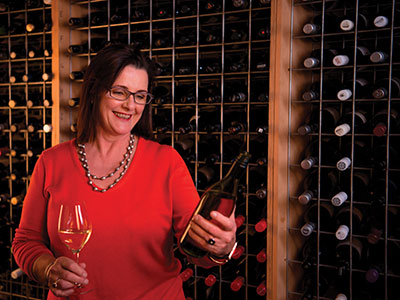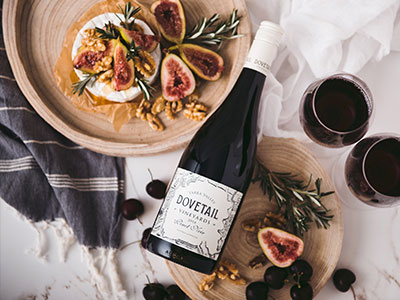 Bubble wrap: Sparkling wines
Many people tend to think of sparkling wines and Champagne as just one type of wine, but actually, there are many differences. However, to keep it simple, Champagne tends to be quite dry, with biscuity flavours. Cava is a Spanish sparkling wine that is similar to Champagne in both production and flavour – it is arguably less complex but also much more affordable. Prosecco is a fruit-forward, Italian style sparkling wine with lovely apple and pear flavours, whereas sparkling wines range from sweet to dry. If in doubt, the best Aussie sparkling wines come from Tasmania, as it has a similar climate to the Champagne region in France.
The deal with aged wine
A good quality bold red wine, like a Shiraz from the Barossa Valley or Cabernet from the Coonawarra, can (if stored properly) age well. A medium quality Shiraz will age beautifully for at least five to six years, while a great quality Shiraz can cellar up to 20 years (if you cellar it well)! It's worth noting that when red wines age, they tend to lose their primary fruit characters, developing secondary characters like cigar box or leather. So if you like your wine fruit-driven, drink a bold red within three to five years. More elegant red wines like Pinot Noir and Grenache should be enjoyed within five years.
Whites & rosé – drink fresh
Vintage matters when it comes to wine, and most rosé wines and white wines (quality Riesling and Chardonnays being the exception) are made to be enjoyed young, so the more recent the vintage, the fresher the flavour. Vintage means the year the grapes in the wine were harvested. New vintages for Aussie whites and rosés are traditionally released in spring, between September and November, so most wine labels should have the 2019 vintages in store now. Fresh!
Learn what wines you like
The best way to always order a wine you will like is to take note of the wines you enjoy. So next time you're drinking a wine, pay attention to its body (light, medium or full), aromas and flavours (for instance, cherry, strawberries, chocolate or smoky) as well as how long the flavours linger. Have a look at the label, and note the region, variety and vintage, and that will help you next time you pick a wine!
Cellarmasters' Meet the Makers event at QT Canberra Friday 1 November 6pm, Tickets $45 available here.