Last weekend Ainslie's Edgar's Inn opened the doors of their newest expansion, Wakefield's Bar & Wine Room. The intimate wine bar focuses on Australian wines, local produce and suppliers, and live entertainment.
Owner and industry veteran for over 25 years, Frank Condi says, "The opening marks the final piece of looking at Edgar's as one big home, with a room for every mood and occasion. Our ultimate goal is to create personalised experiences for locals and travellers and be surrounded by good food and wine as they create lasting memories together."
Pouring an exceptional and diverse range of over 100 Australian wines, diners can expect many Canberra favourites such as Mada, Helm and Eden Road, alongside some great Aussie craft beers. For cocktails, the menu features a number of delicious creations including Wakefield's take on an Old Fashion with Woodford Reserve, black walnut bitters and demerara syrup, a smoked take on a Charlie Chaplin with mezcal to compliment the apricot brandy, sloe gin and lime, and the perfect caramel espresso martini using Canberra's own Underground Spirits caramel vodka.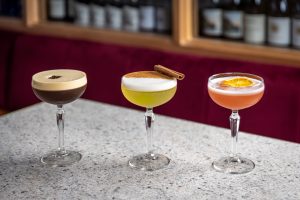 For food, delight your tastebuds with Head Chef, Steven Jacomos's (ex- Town Hall Hotel Melbourne, Saint Crispin/Lupo and Qualia Resort) seasonal menu, including dishes like chargrilled lamb riblets, crumpets with smoked trout and bottarga, hand rolled pasta and an irresistible apple tarte tartin for dessert.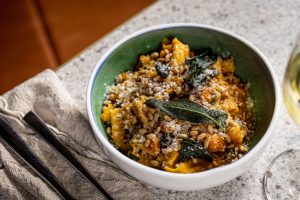 The charming wine bar's interior, designed by local design firm Capezio Copeland has a vintage feel with natural surfaces, warm timbers and accents of burgundy and jade, fitted out with lounge areas, high-bar seating and a private dining room. And to compliment the atmosphere local jazz, blues, soul and burlesque talent will feature throughout the week.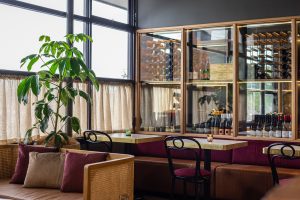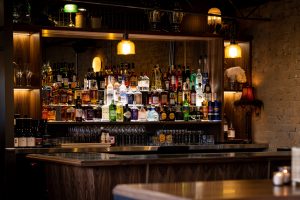 Wakefield's Bar & Wine Room is open Wednesday through to Saturday evenings from 5:30pm to late. To make a booking jump on their website.