Is a weekend away in order? For something easy and simple, relaxing and thoughtful, Griffith NSW awaits. If you are yet to explore the wonders of the Riverina, make 2022 your year to discover more of our beautiful country and take more time to yourself and your family. With school holidays almost over, it's an easy last-minute trip to plan, or even book for a weekend after the term is over. Or, if a special occasion is coming up, it is the perfect calming getaway to relax and celebrate in true comfort.
Brought to you by our friends at the Gem Hotel, we got the true insider's guide to everything Griffith. After we experienced it for ourselves, we have gathered your ultimate Griffith to-do list.
STAY
Putting Griffith on the map for luxury escapes, the must-stay, newly renovated Gem Hotel is the first of its kind in the area. Modern, refined designs stretch across the entire building, with every element unique and carefully considered. However, we are reminded of its country roots, from the timber panelling, geometric patterns and warm colours.
For our stay, we booked the Premium King Room. While we couldn't wait to jump in the bathtub with a glass of wine later that night, we were taken back by how remarkable the room was, from the back timber wall, glass panelling and use of natural light shining through the window.
DO
One thing Griffith is widely known for is its abundance of wineries. With a wide range to choose from, you could set aside a whole day exploring, eating and drinking your way through the many beautiful cellar doors. A wine to particularly note is Durif. Every winery in the area makes their own version of the red wine and is a very special variety that the region celebrates. Some of Griffith's best-known wineries are Calabria Family Wines and Yarran Wines.
Established in 1945, Calabria Wines has been passed down through generations and remains a family run business.
As Wine Club Manager, Peta Serafin tells us, "That's Griffith."
"We're all family wineries, we all started from nothing," she says.
Tying in their strong Italian heritage, the vineyard whisks you away to Southern Italy through their Tuscan-style cellar door and exceptional wines.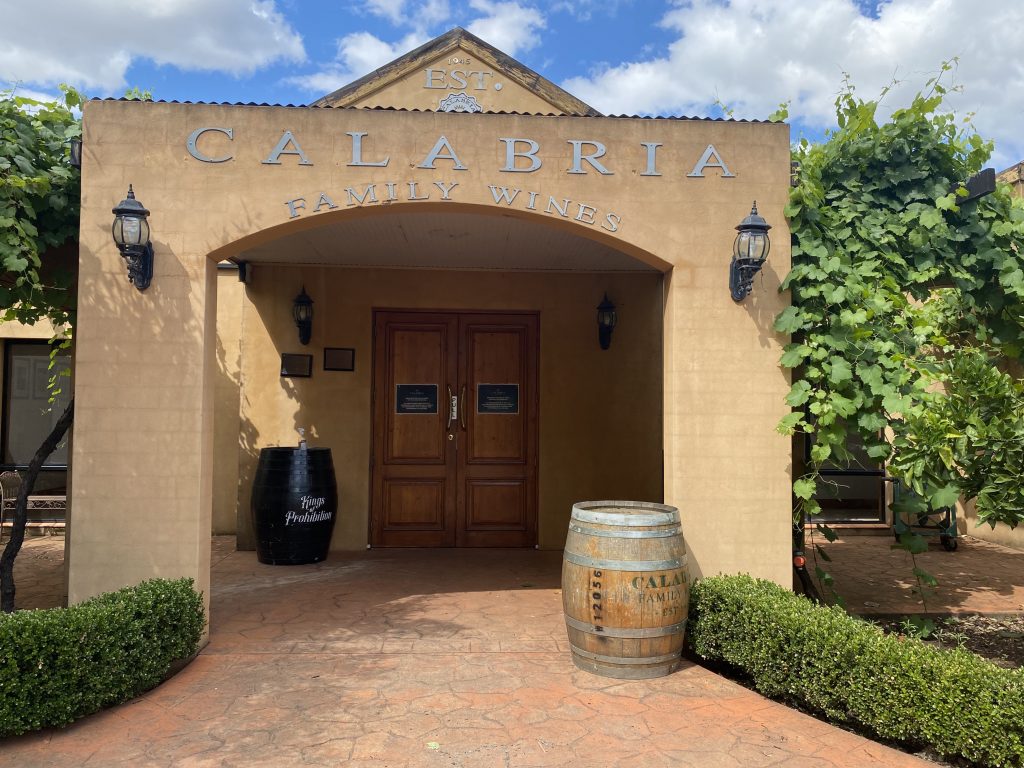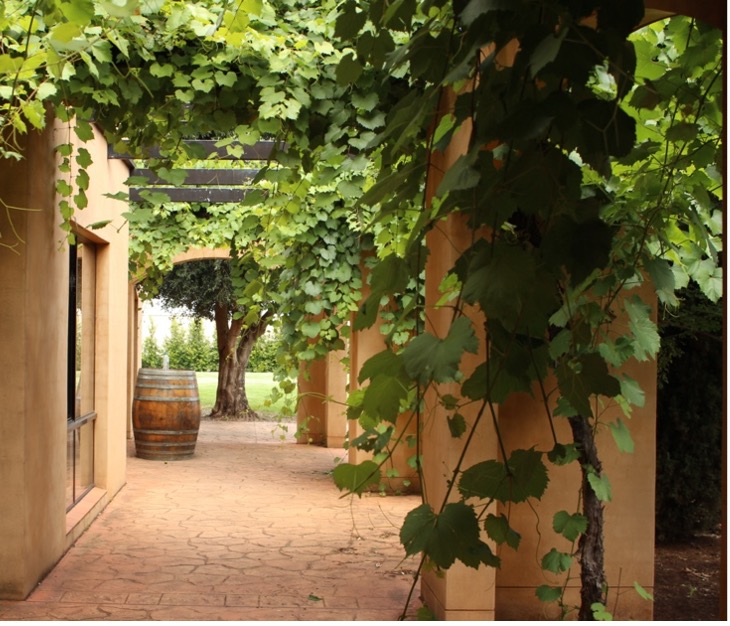 Trying eight wines from their extensive variety, we tasted our way through Rosé, Pinot Gris and Riesling all the way to Tempranillo and finishing with their famous award-winning Three Bridges Durif. Being new to Durif ourselves, the full-bodied, chalky wine was a lovely way to experience the food culture of Griffith. Keeping in touch with trends and demand, the winery also now produces a variety of vegan-friendly wines, which we tasted in the delicious Richland Pinot Gris.
Continuing on our wine journey, we travelled just outside of town to Yarran Wines. Transformed from an old fruit farm, the boutique winery may be smaller in size for the region, but exceeds expectation through their high-quality produce. Whether it's sitting in their outdoor space on the lawns (perfect for those with kids), or on the deck enjoying views of the vines, it was truly a highlight for us… and extremely relaxing.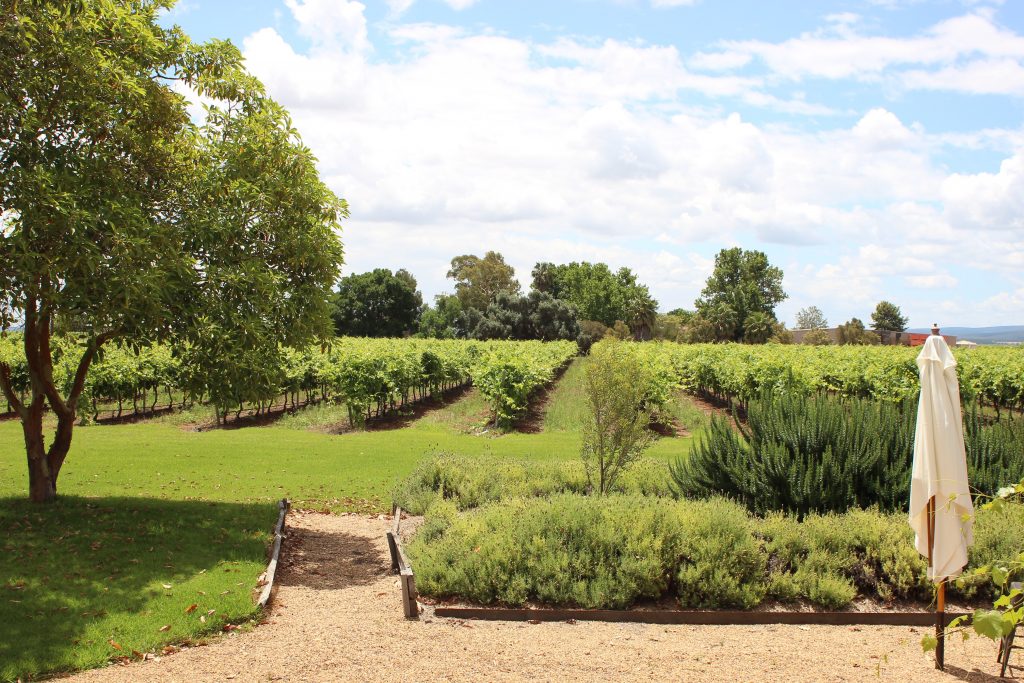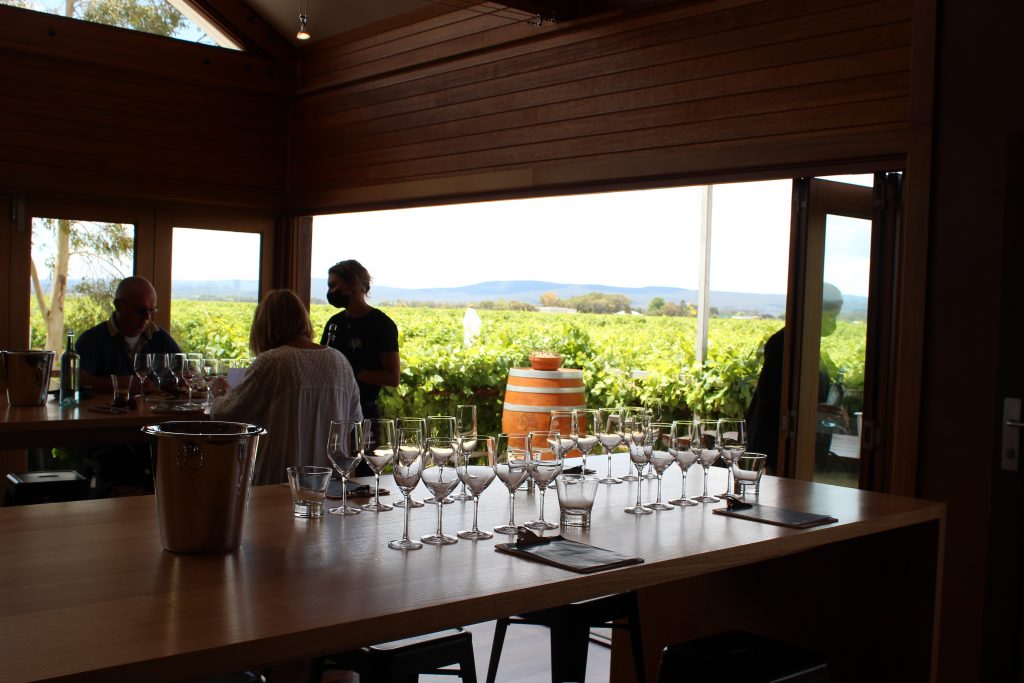 While we're told locals often come in just to enjoy a glass of their favourite wine in the beautiful space, for travellers the wine and cheese tasting is a must to truly experience a taste of local.
There is really nothing quite like cheese and wine, especially when each element of the plate comes from a producer in the region. From organic olives from Fairfield, lemon myrtle hard cheese and brie from Coolamon Cheese and locally made and grown lavish, fresh figs and fig & Port paste, you appreciate the food in front of you so much more when you learn its less-travelled origins. So fresh and delicious, we enjoyed every bite.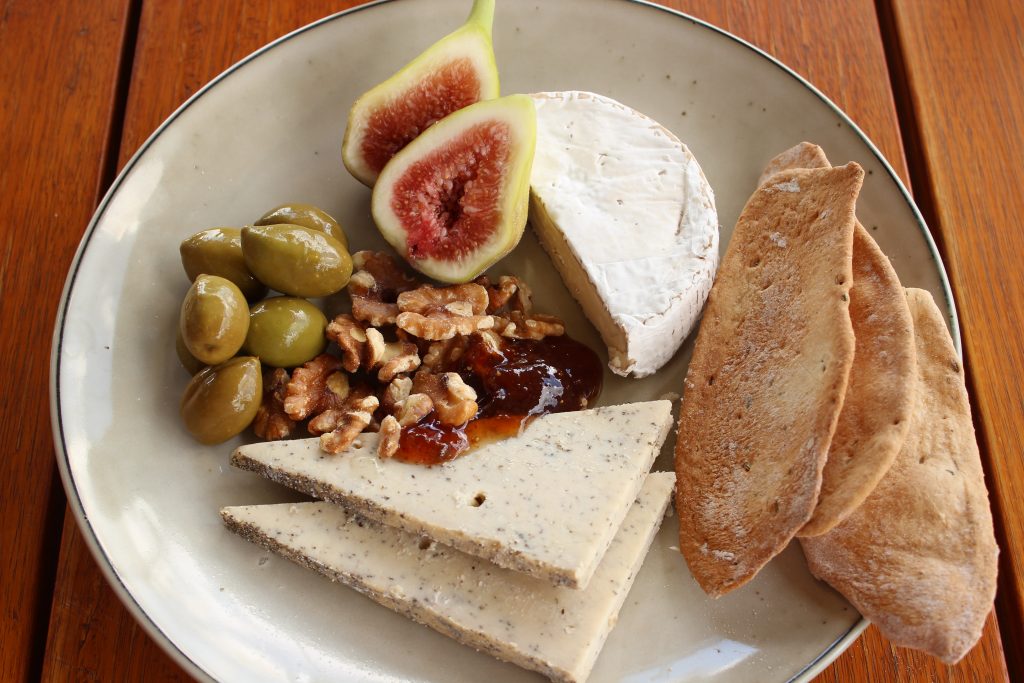 For wines, we started with a Cuvee, which we're told is very popular amongst locals on a sunny Sunday afternoon. Learning about the meticulous process winemaker Sam Brewer employs for each wine, we see how they use a smaller scale space to their advantage. All hand-crafted on site, from organically grown Pinot Gris containing no pesticides or herbicides and the unique fermentation process of the Shiraz known as carbonic maceration, they are constantly experimenting with new techniques to provide a unique experience for wine lovers and visitors.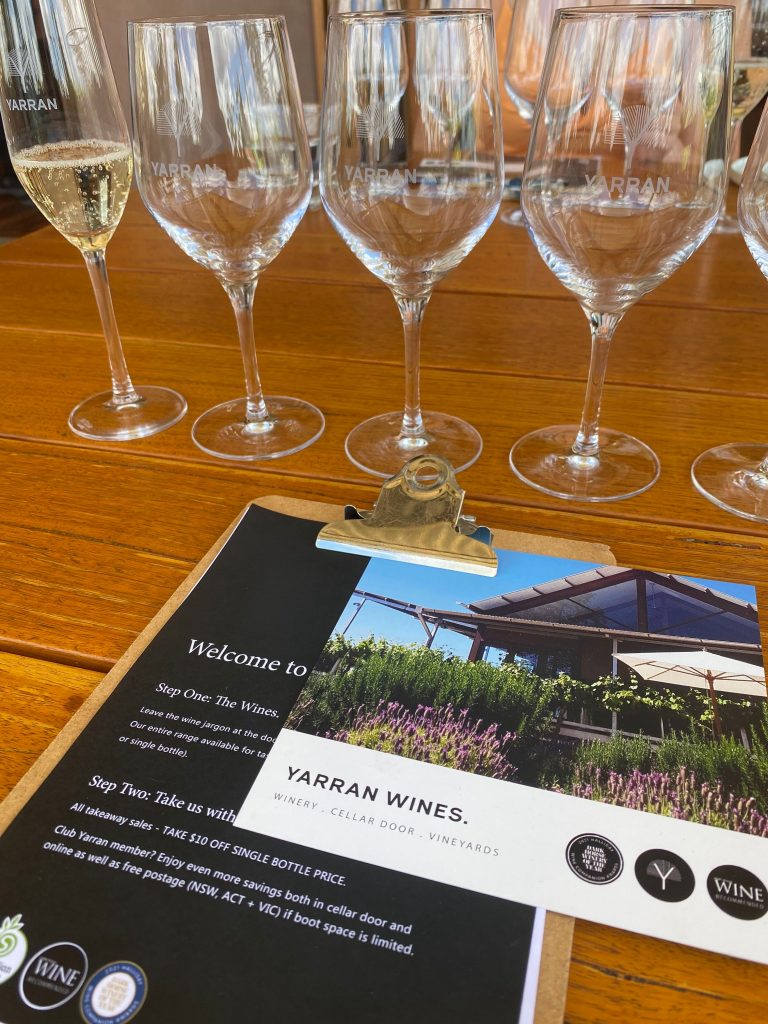 If you're traveling with kids, a perfect outdoor experience awaits at Cocoparra National Park and Hermit's Cave. Just 30 minutes outside Griffith, the National Park has an abundance of scenic walking tracks and birdwatching areas. With a camping ground onsite and picnic areas, camp out or pack a lunch and spend half a day exploring the beautiful wildlife and nature. Hermit's Cave also boasts scenic views across Griffith, plus a little history lesson about the town.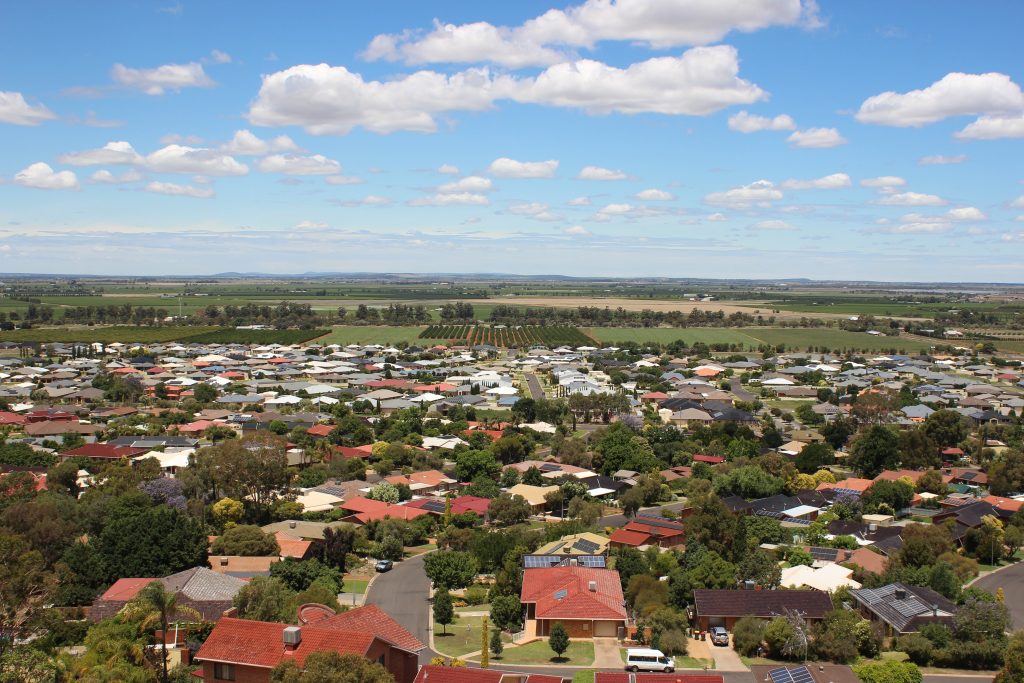 Passing the viewing deck, visitors can follow the track around to a man-made cave that was once home to a European immigrant who after the war lived a life of a hermit in the cave for many years. With an interesting story to tell, it's well worth the visit to learn a little bit about Griffith's history.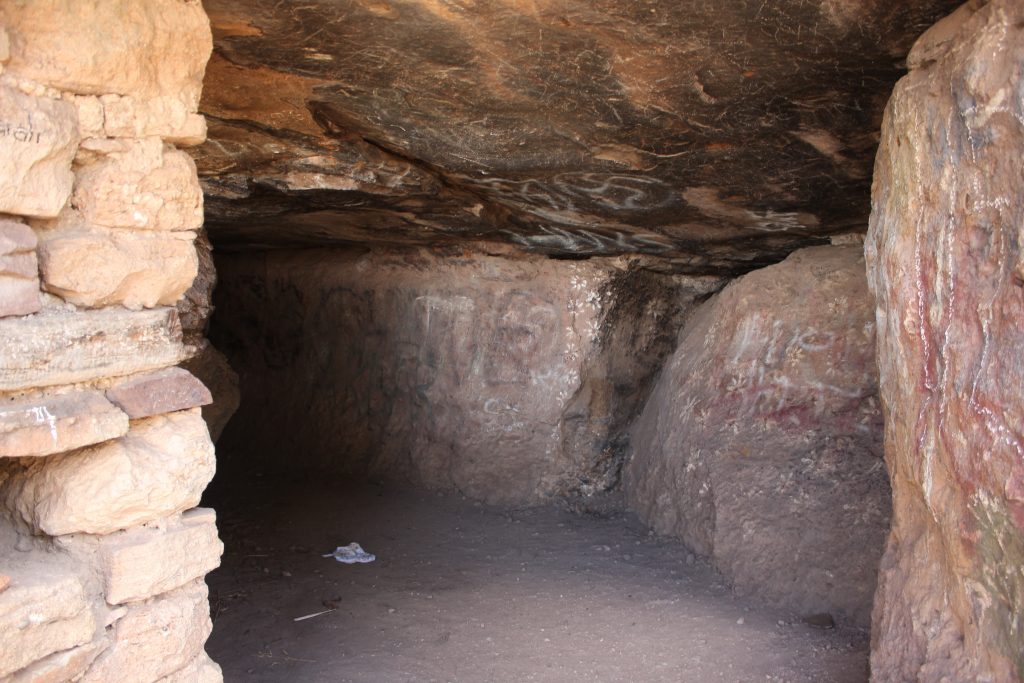 EAT
The Gem Hotel's main attraction is undoubtedly their steakhouse restaurant Bull & Bell. Filling with hungry customers every night after opening its doors in 2021, it has become a true local favourite
As the Riverina is widely known as Australia's food bowl, due to its rich terrains and farmland surrounds, when curating the menu Executive Chef Anthony Fullerton was overwhelmed with choices and took the farm to table philosophy very seriously.
Sourcing as much quality local produce as possible, everything from beef, cod, eggs, olives, fruit, veg, small-goods and cheese is all sourced within a 300km radius. Specialising in beef, the menu has a rich hand-picked selection of cuts from a small group of well-respected beef producers. In particular, their dry aged steaks are a must-try dish of the menu.
"We're serving dry aged steaks that are 150 to 170 days old and it's a big commitment to do that. A lot of love goes into making that product," says Anthony.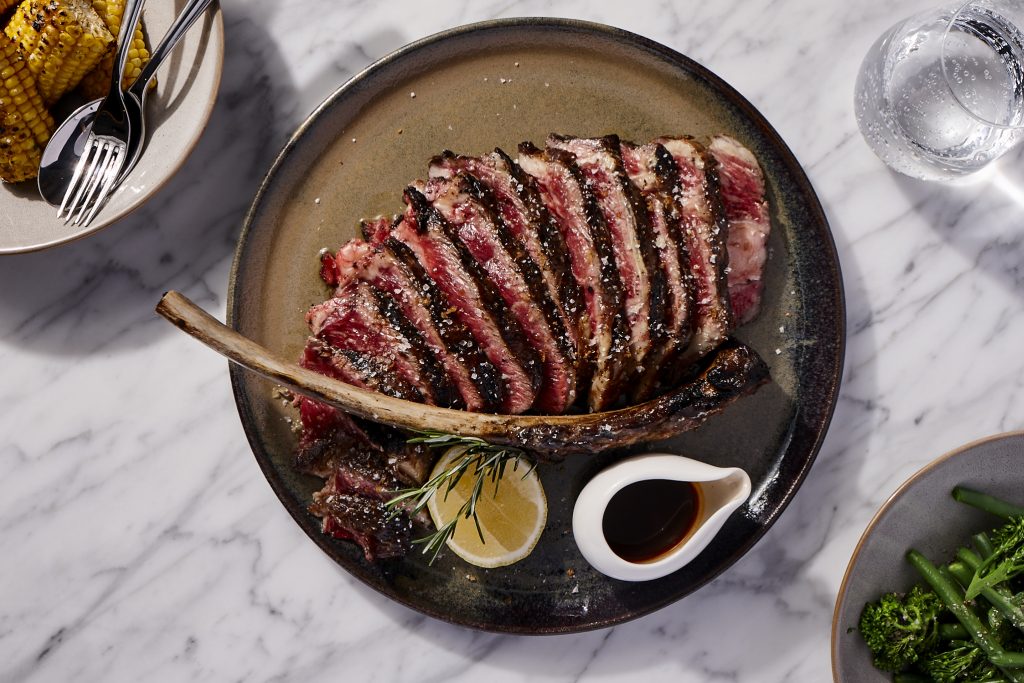 The time and care that goes into each cut produces an all-round sweeter and intense flavour, that melts in your mouth with each bite.
However, if steak is not your meal of choice, don't worry as a beautiful array of main course dishes and sides are just as remarkable. From pastas, salads, fish and a range of other meat products such as lamb, pork and quail, it's likely you'll be overwhelmed with choice.
As we're told from many locals, Griffith is like one big family and like many others, the restaurant uplifts the producers around them including the wineries to showcase the unique region.
As Griffith has a strong Italian heritage, a lack of delicious Italian food is not a problem. A Griffith institution, Bertoldos Bakery has been filling the hearts and stomachs of locals and travellers since 1952. Baking the most unbelievable selection of homemade sweets daily, including many Italian favourites, even if you're only passing through, a cannoli to-go is a must.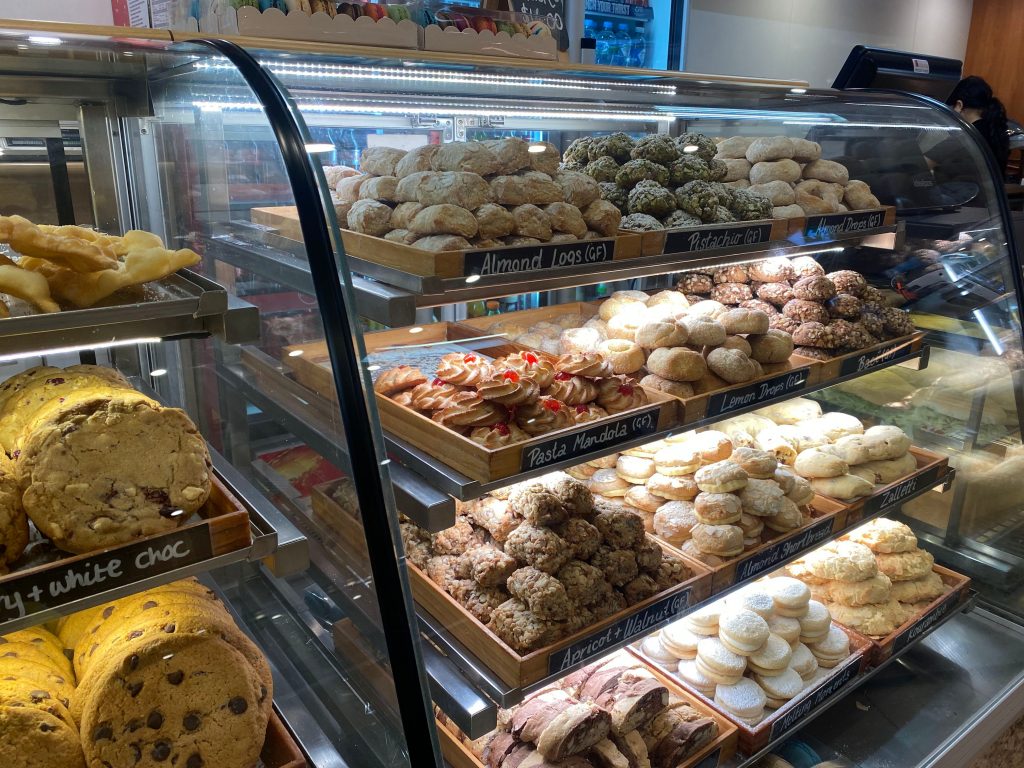 If you wish to immerse yourself in all the Italian culture of Griffith, a stop at La Piccola Grosseria & Italian Deli will do the trick. From fresh deli meats and cheeses, pastas, sweets and delicious coffee made the traditional Italian way, it's a great hidden gem. When you go in, expect to be warmly greeted by owner Salvatore Trimboli and his family, who love a good chat and welcome every customer like they're a part of the family.
To wine and dine, we recommend Zecca. Specialising in homemade pasta, their short, daily changing menu brings old recipes back to life, utilising seasonal local produce. Expect simple dishes with homely flavours that fill the room with heavenly smells. If you simply can't get enough, they also have a mini grocer, with small goods including their own handmade pasta ready to cook at home. And you can believe that's exactly what we did.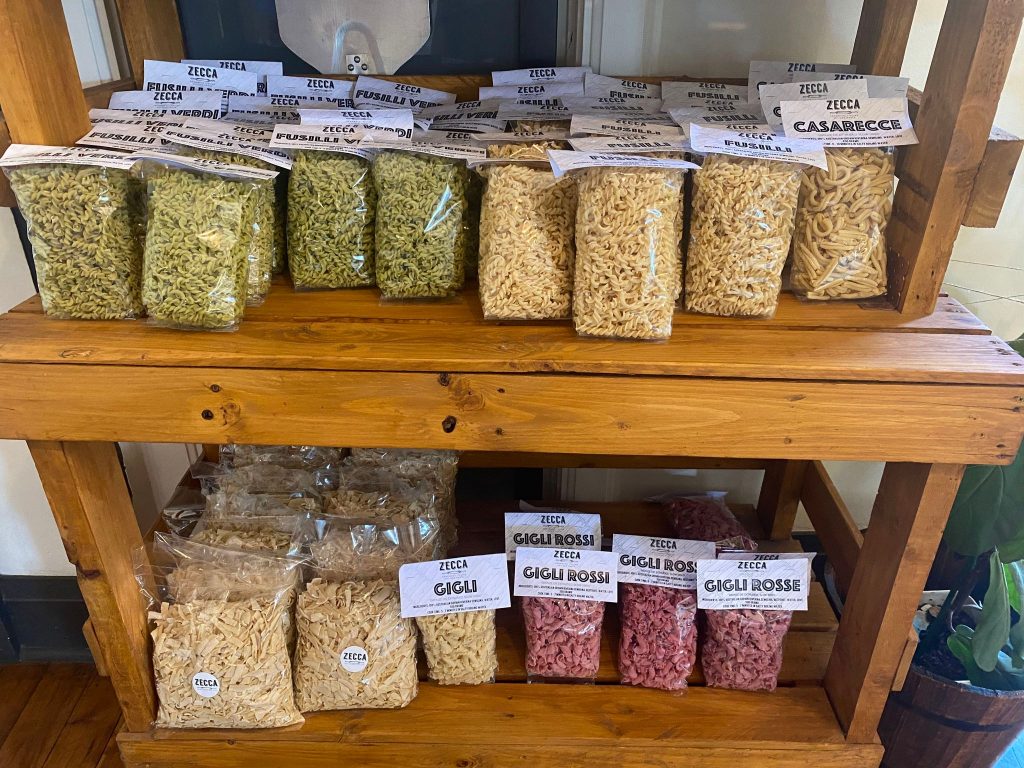 While we only had two days to experience Griffith like a true local, on the drive home we were discussing what we could do if we had one more day! For a weekend away there is an abundance of options to fill your day whether you're looking for family-friendly options or something more romantic. After meeting the locals, you truly see how much of a family they are, something you don't find in the city. Each winery, restaurant and café we visited connected us to the rich heritage of the region and blew us away with how uplifting they are of each other, celebrating everyone's achievements.
Griffith is NSW's best-kept secret that is slowly coming out.