It's the most wonderful time of the year. Step aside Christmas, it's truffle season! Between June and August every year, Canberra's doorstep turns into a foodie haven of rare and aromatic truffles, and we want everyone to get their taste. These mysterious burried treasures are jam-packed with flavour and are taking over the capital one restaurant at a time. Delicious and decadent, you deserve to indulge in the finer things in life every once in a while and our favourites are pulling out all the truffle-rific stops. 
The Marion Truffle and Wine Dinner
Join The Marion for an extraordinary evening that celebrates the finest local flavours. Experience a five-course truffle inspired menu paired with wines. Hear from winemaker Chris Carpenter from Lark Hill Winery and Justin Haslam from Bluefrog Truffle Farm. This is an exclusive event where The Marion, Lark Hill Winery and Bluefrog Truffle Farm come together to create an unforgettable culinary experience. Friday 23 June 7PM – Book now.
Monster's Plant'd Truffle Dinner 
On Thursday 29 June, Head Chef of Monster Kitchen and Bar, Matthew Bentley will present the annual Plant'd Truffle Dinner, demonstrating unique and exquisite ways truffles are used. Each winter, Monster celebrates Canberra's truffle season with an exclusive and refined vegetarian four-course dinner showcasing truffles from Mark and Maureen at Clear Range Truffles. Expect to see miso oyster and shiitake mushrooms with filo pastry pie, wild mushroom truffle velouté and parsley oil plus mmore. Thursday 29 June 6PM – Book now.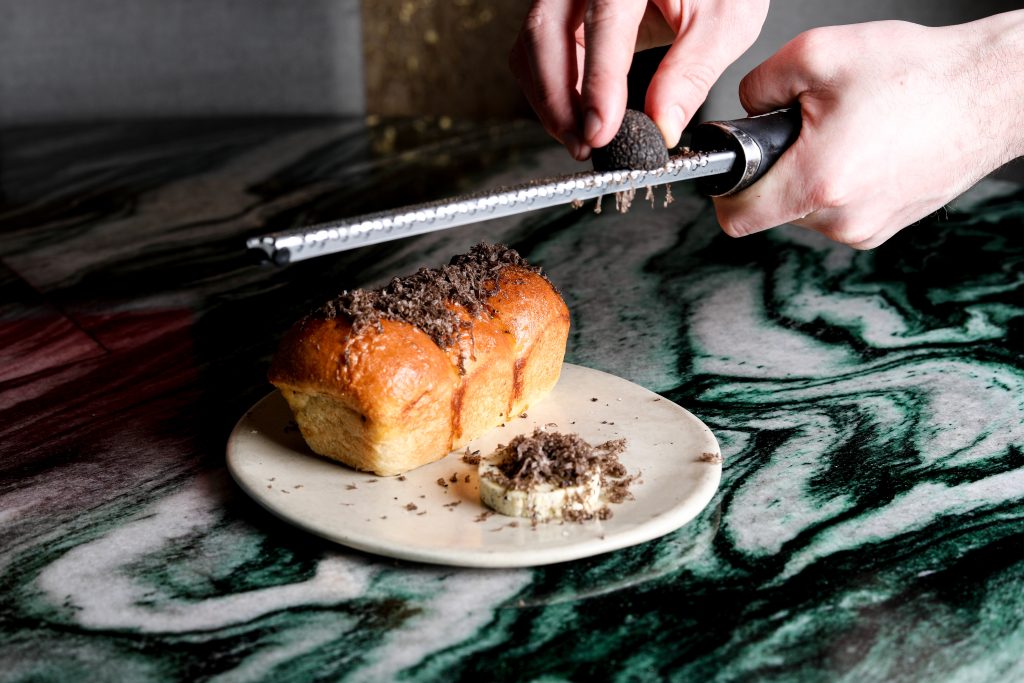 Lake George Winery Truffle Degustation Luncheon
Indulge in an exquisite culinary journey as the team at Lake George bring together the rich flavors of truffles and the finest wines from Lake George Winery. Under the guidance of their talented chef, each course of this meticulously curated degustation menu will showcase the earthy elegance and intoxicating aromas of premium truffles combined in perfect unison with their wines. Savour the extraordinary fusion of truffles and wine while surrounded by the stunning vistas of vineyeards and rolling hills. 22 July 11:30AM-3:30PM – Book now.
The George Bar & Grill Truffle Tasting Menu
For one night only at The George Bar & Grill, executive Chef Jiju Rajappen will take diners on a culinary journey so packed with flavour even a truffle novice will understand what all the fuss is about. With a touch of truffle in every course and a drink on arrival, delve into their decedant truffle tasting menu. Sat 24 June 6:30PM – Book now.
Poachers Truffle Dinner
One of the finest smokehouse resturants in the country nestled in the picturesque country side, Poachers Pantry is back once again with their famous truffle dinner. Experience Canberra's special winter ingredient, locally sourced Blue Frog truffles, in a seasonal four course dinner menu, perfectly paired with Poachers wines. From 26 June 7PM – Book now.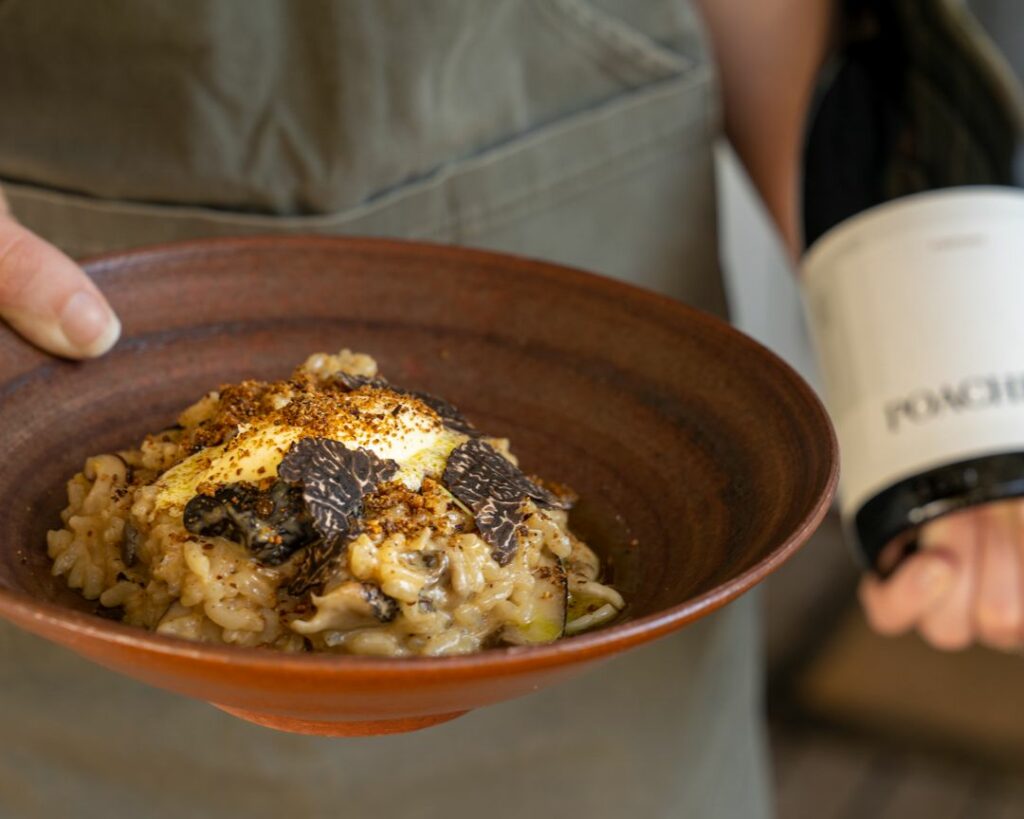 Contentious Character's Annual Truffle Gala
Expect all things truffled (with a few surprises thrown in) on Contencious Character's favourite night of the year, the Annual Truffle Gala, with a chef-customised 4-course menu with matching wines. Their truffle buddies at Blue Frog Truffles, will make an appearance to talk you through this season's ups and downs and answer all your questions about this highly sought-after and fascinating edible subterranean fungus — dug out of the ground by dogs, no less! As a bonus, head out on Saturday 1st & 29th July for a truffle hunt demonstration by Blue Frog Truffles. Saturday 5 August 6:30PM – Book now.
The Truffle Farm's Hunt and Degustation
If you're after the pinnacle of immersive farm-to-table experiences, The Truffle Farm hunt and desgustation will tick all your boxes and more. Feel the rush of excitement as you join the hunt for the elusive black truffle through the forest of 6,000 oak and hazelnut trees guided by Jayson and Australia's best truffle dog team. After the exhilirating treasure hunt, retreat to the warmth of the truffle shed and delve into a six-course degustation, as the Executive Chef prepares them in front of you while teaching you all the secrets to using truffles at home. Brunch: Saturdays & Sundays from 17 June 9:30am-12:30 pm – Book now. Lunch: Saturdays & Sundays from 17 June 1:30pm-4:30pm – Book now.
Verity Lane Market Truffle Week
When Verity Lane Market said that they needed 10 days to celebrate truffles… we said YES! Truffle week is returning to Verity Lane bringing us 10 days of truffle infused dishes as their vendors from Italian, Asian, Indonesian & Singaporean backgrounds prepare exquisite dishes infused with truffle.
June 29 to July 8 12pm – Book now.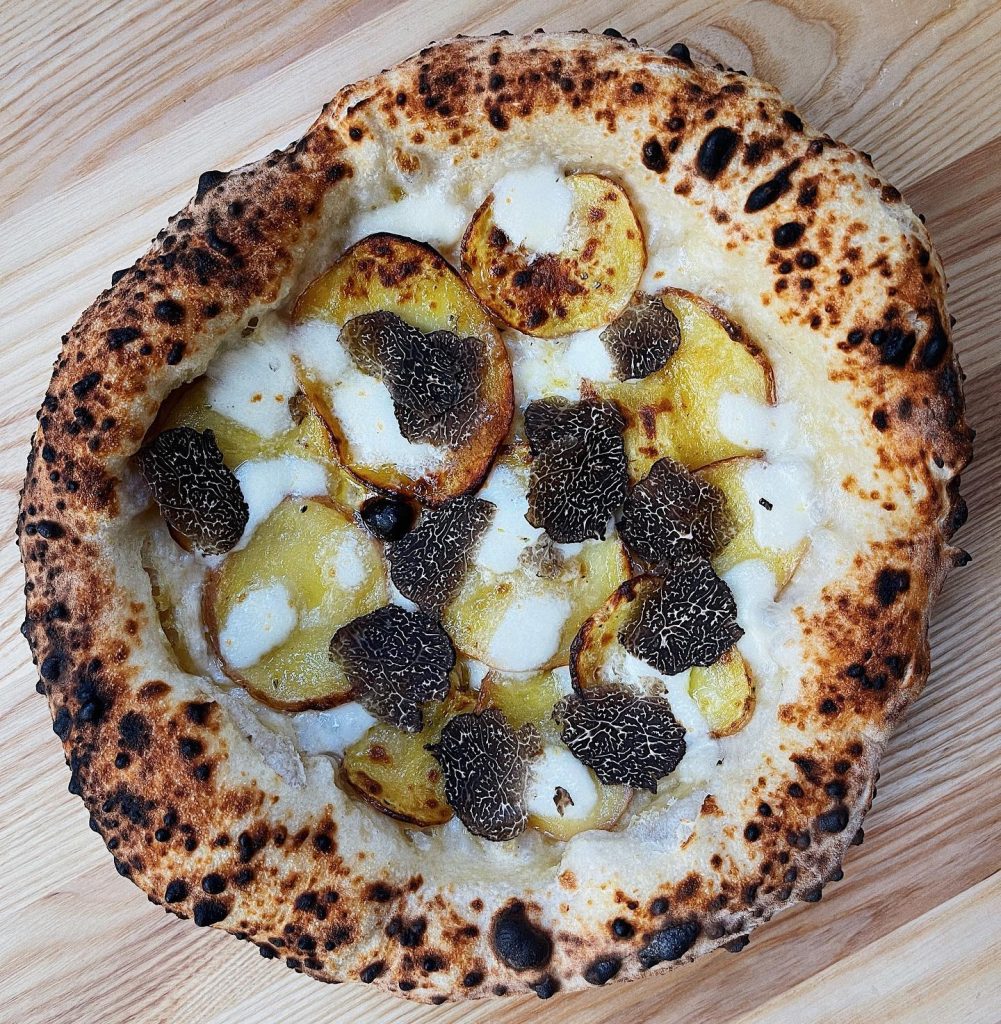 Whichever you choose, you're bound to enjoy!