Turkish cuisine has undeniably become a crowd favourite in Australia and how could it not? With its unbelievable dips and breads, use of aromatic flavours and of course delectable sweets like the famous Baklava. The Turkish Pide House Woden is a family-owned business who opened its doors to Canberrans in 2000. Since then, they have been winning over the stomach of locals with their beautiful Mediterranean food.
However, unlike others, the Turkish Pide House Woden have adapted a fusion style approach to their dishes, from their freshly baked Turkish bread to their home-made sweets, you can taste the flavours of not just Turkey but the whole Middle East and Western Asia.
"We often have customers telling us that they have travelled to many parts of Turkey but haven't tasted Turkish food like ours," says Restaurant Manager, Cigdem Eldebel.
For starters you can't go wrong with the dip or 'meze' platter. Assistant Chef, Gül Kocak has been making the restaurant's dips since day one and are made fresh everyday. Antakya, the region where she grew up in Turkey is where the country's spice food hail; tahini, cumin, sumac, mint, zahter (wild oregano), sesame seeds, nigella seeds and many more are used liberally to add wonderful, rich flavours to the dishes, and you can certainly taste this in the mouth-watering dips.
You can even purchase dips to take home!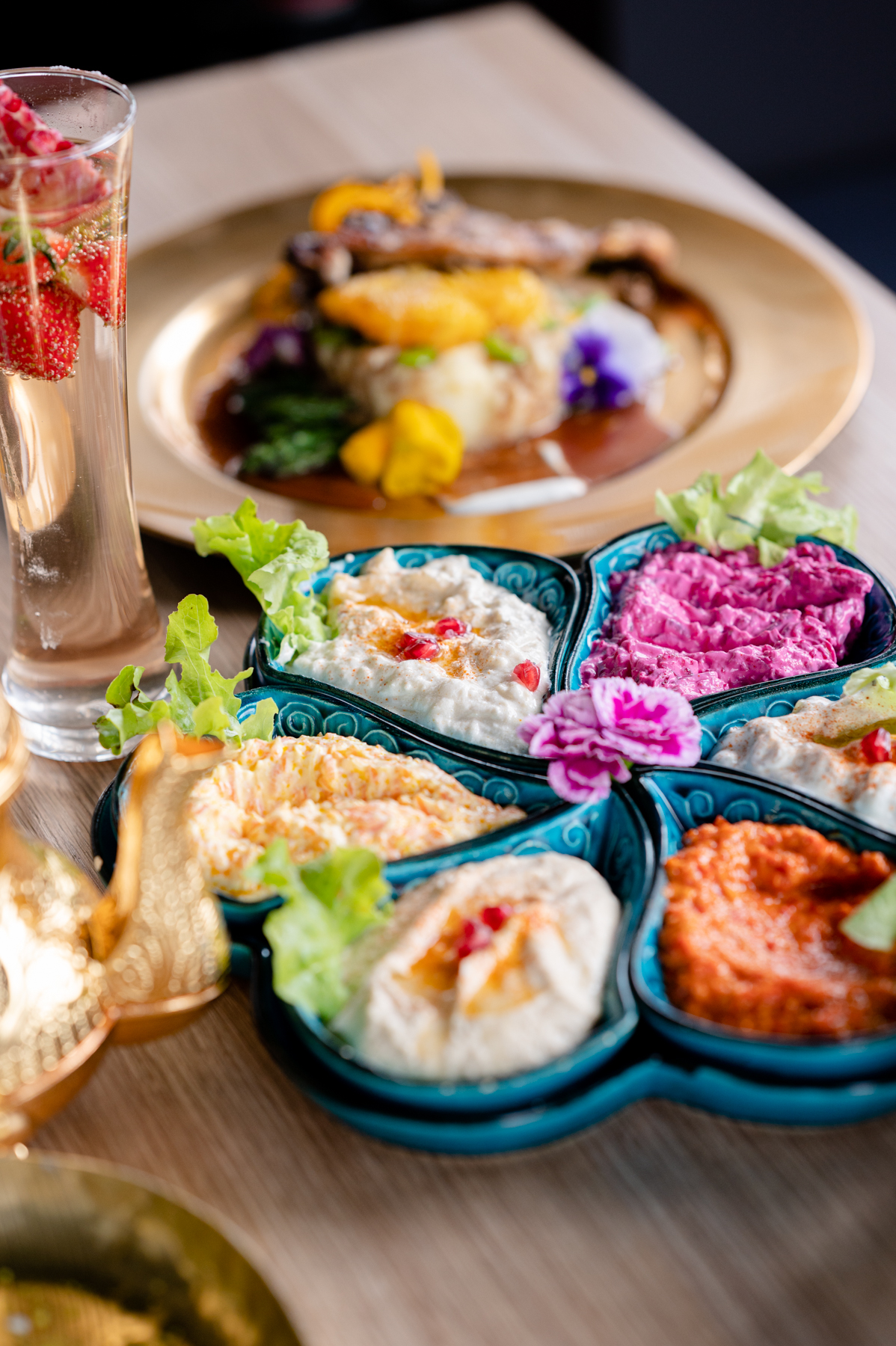 To drink, try a refreshing cocktail with a Mediterranean twist. Pomegranate Storm is the restaurants twist on the popular rum based 'Dark and Stormy' cocktail with the additions of pomegranate, molasse and rose water. Another favourite is the Sultan swing, vodka, triple sec and Turkish Raki. Cigdem says that Raki is very lethal so it might be wise to watch how many of those you drink.
Head Chef, Alex Kocak has also reimagined popular Turkish main dishes and given them a modern twist. The very popular dish 'Pilich' (baby Spatchcock) has been recreated with a Gallipoli Fusion, bringing together elements of Turkish and Asian Cuisine, which can be found in the smokey eggplant mash mixed together with the soy sauce and almond miso dressing.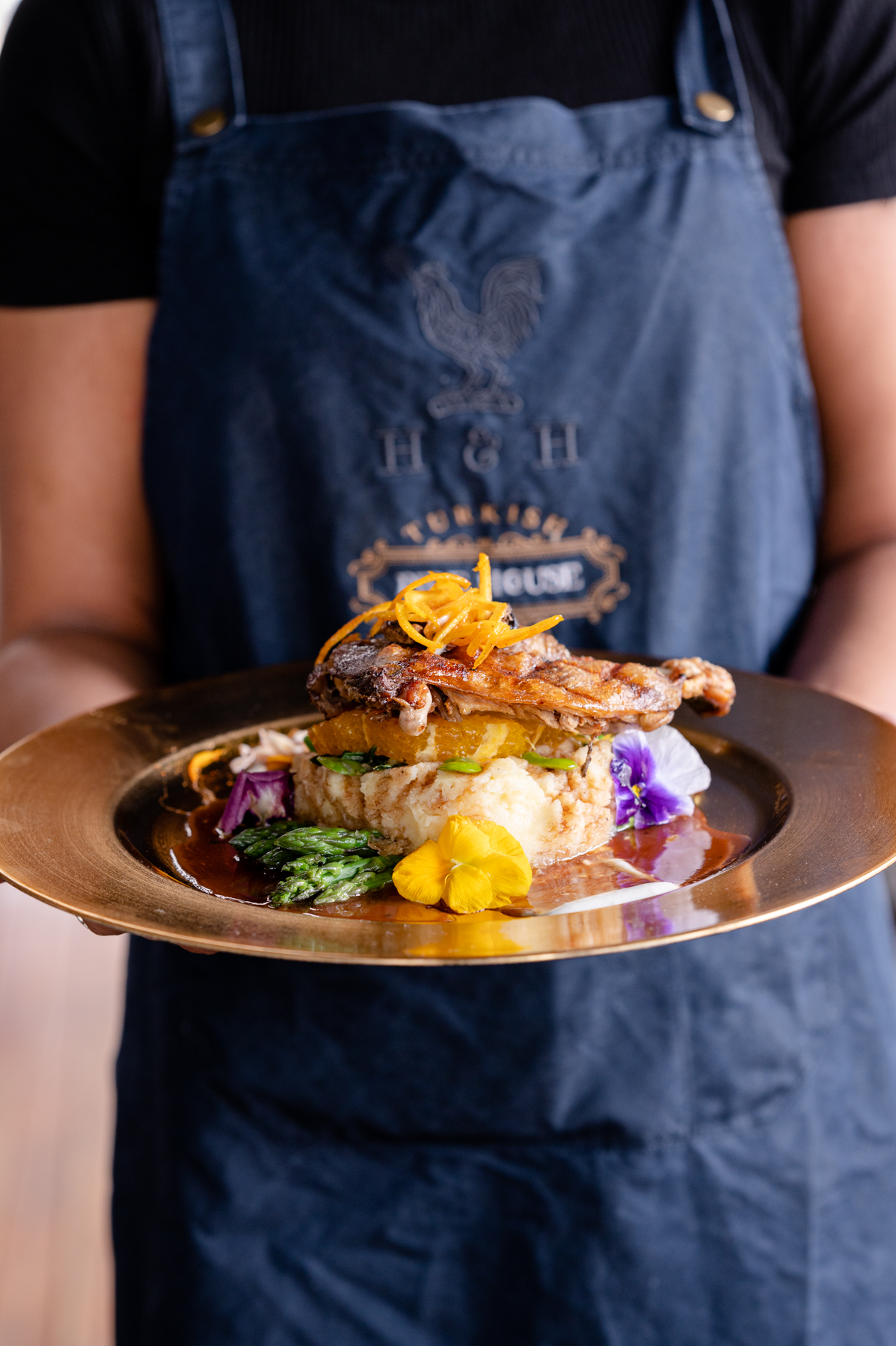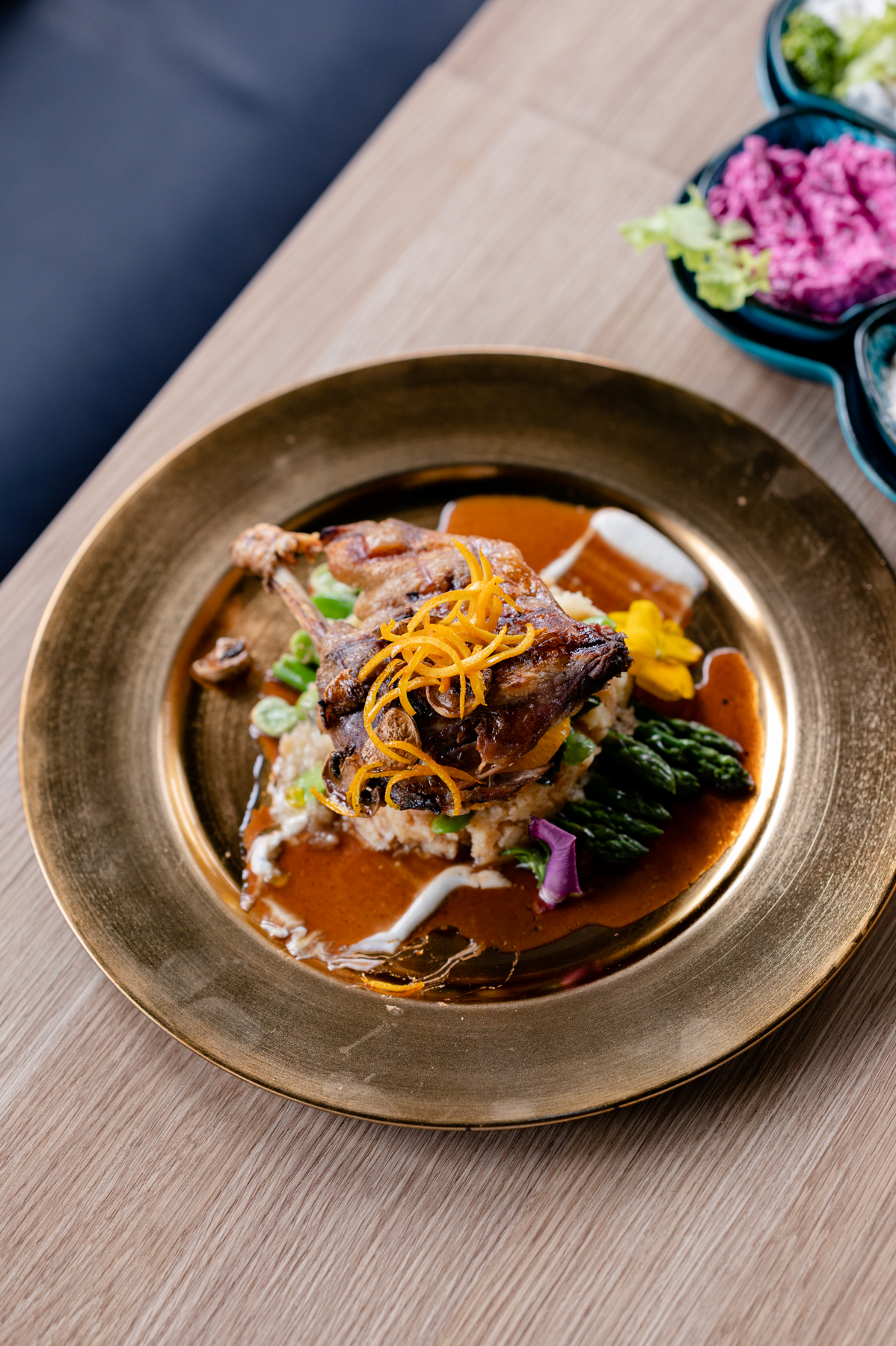 And of course, you can't end a beautiful Turkish dinner without the deliciously rich Baklava. However, a new favourite at the restaurant has become their unique spin of the popular dish, in the likes of cookies and cream Baklava. Think decadent layers of filo pastry drizzled with honey syrup, pistachio nuts and made into an ice cream sandwich using cookies and cream ice cream. And paired perfectly with Turkish Çay tea which come in beautifully fruity flavours such as cinnamon, pomegranate, apple and orange.