Introducing the Peruvian and Japanese meld of Nikkei cuisine to Canberra, Inka showcases a true representation of Peruvian flavours combined with Japanese techniques.
Focusing heavily on fresh seafood, the menu features a raw seafood bar with endless ceviche and sashimi options, perfectly capturing those refined Japanese methods. Then, dipping into the colourful Peruvian side, dishes such as the kingfish ceviche, yakitori glazed spatchcock and the garlic butter and yuzu prawns are complete with bold splashes of colour!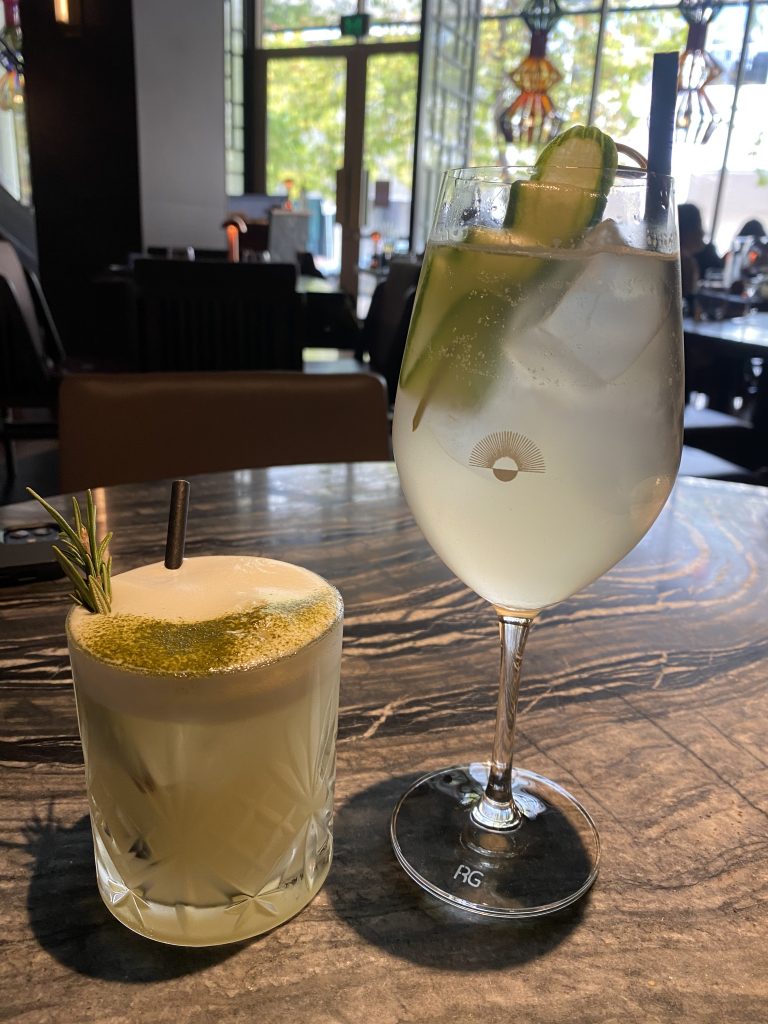 However, the vibrancy doesn't stop there. Drawing on inspiration from the colours, patterns and sculptures of traditional Peruvian culture, the restaurant's authentic interior from the dining room through to the bar, transports diners to wonders of Peru.
In its short time, Inka has already set bigger goals, eyeing new opportunities to further innovate and expand its presence in Canberra. Partnering with luxury pro-working space and member's club Work Club Global at their new Two24 Bunda location, Inka will now provide bespoke catering packages, an in house dining menu, exclusive masterclasses and new menu tastings.
Experiencing the incredible cuisine fusion for ourselves, we took a long lunch and dined with Inka.
Upon arrival, we were met with the tall ceiling dining room to our left, colourful stairs leading to the upstairs space and an intimate bar area to our right. Taking our seats, we got perfect views of the masterful chefs working their magic in the open kitchen.
Choosing a cocktail to start (it was a long lunch after all), we study the menu and opt for the Hanifuzu – Roku gin, yuzu, honey, green tea, fennel and egg whites and the jalapeño Crispa – tequila, jalapeño, cucumber and lime.
Kicking off our first course was the kingfish ceviche classico with lime, coriander and cancha nuts, and guacamole with plantain chips. Each bite of the perfectly cubed tangy fish, followed by a mouthful of creamy guac on the spicy chip was the perfect starter. Both used simple flavours, letting the fresh kingfish and avocado shine.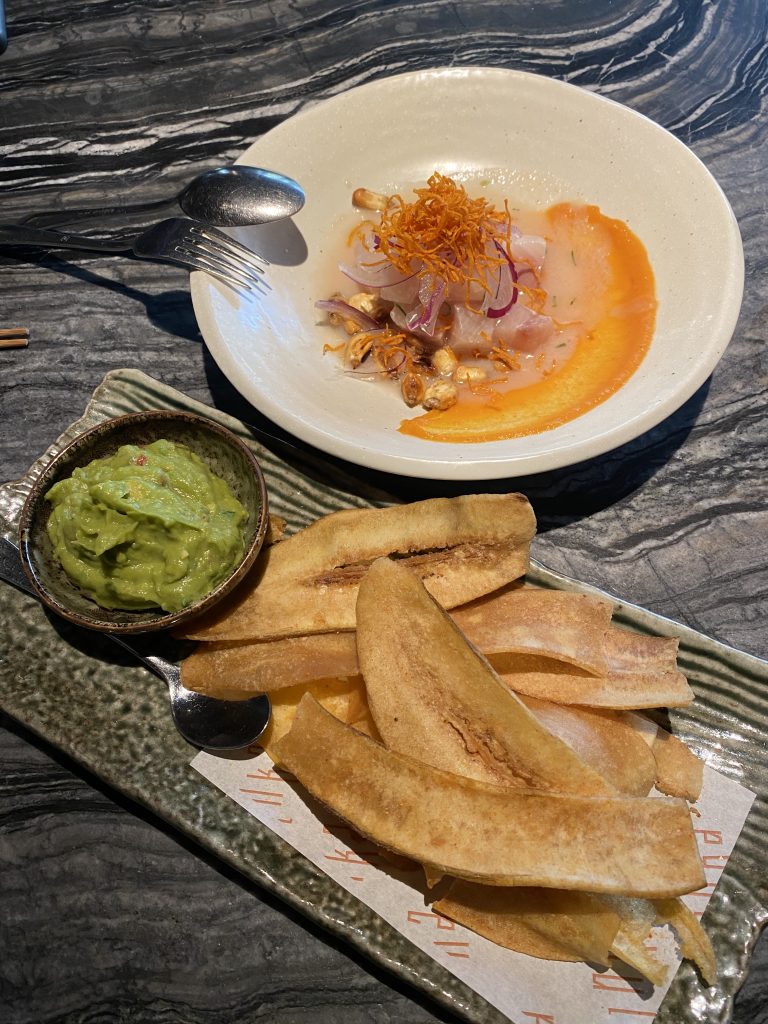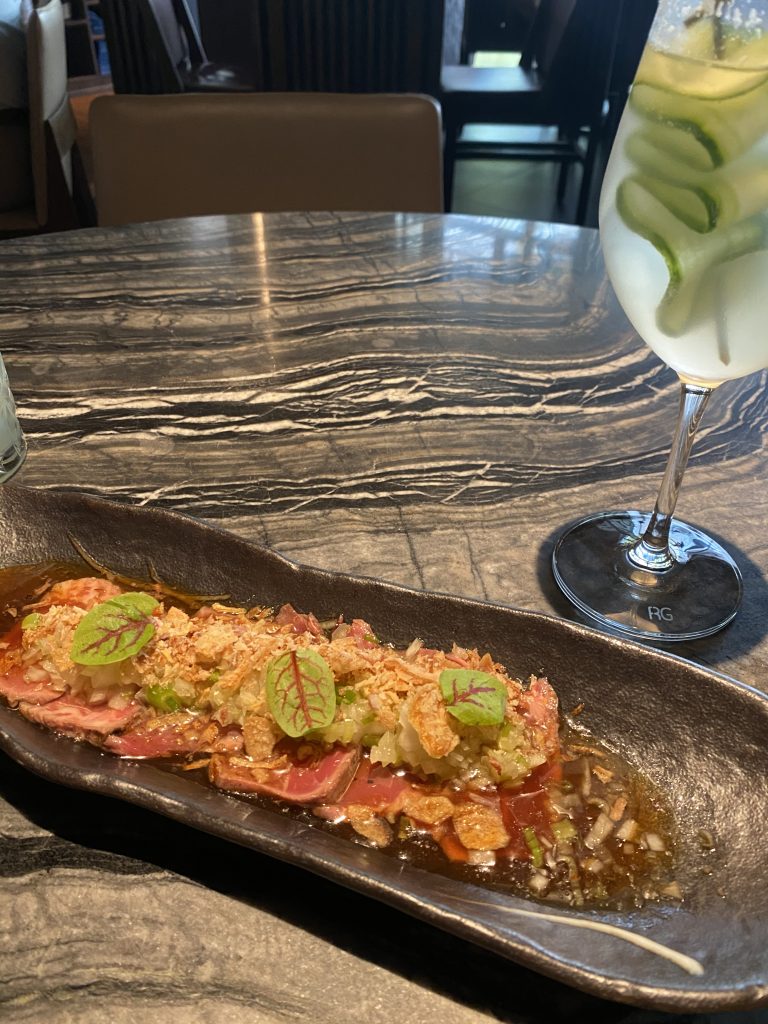 Next, a long plate of MB +6 wagyu tataki with ponzu, garlic and yuzu was placed in front of us. Possibly our favourite dish of the day, the combination of the tangy ponzu and yuzu with a punch of onion and fried garlic was absolutely phenomenal.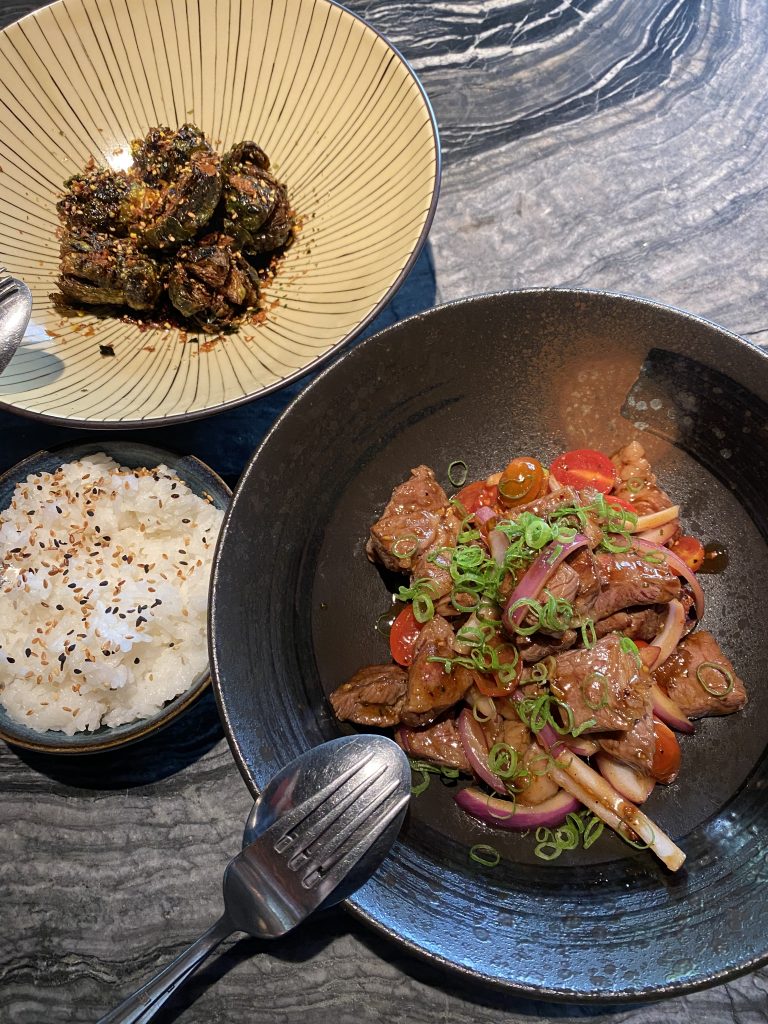 Taking us to our main dishes, we tried the traditional Peruvian dish lomo saltado – a beef stir fry with onion, tomato and potato, along with crispy Brussel sprouts with furikake and a honey yuzu glaze. The sauce of the lomo saltado was simple, yet had bold flavours of vinegar, garlic and soy sauce that hit the palate nicely. Sitting underneath were crispy fried potatoes which were unexpected but a very enjoyable surprise, also soaking up the delicious sauce. Falling in love with the Brussel sprouts, we are sure even the most anti-sprout person would enjoy these crispy bites of heaven. At this point, we also moved on to a glass of Clonakilla Shiraz.
Ending on a sweet note, we enjoyed the decadent chocolate fondant with warm miso and dulcey ice cream, and the yuzu roll filled with matcha sponge and yuzu mascarpone and shiso gel. As the warm miso was protected by the fondant, you bet we got our cameras out as we got a spoon and revealed the gooeyness that was inside. Paired with the chilled ice cream, our tastebuds were singing. The yuzu roll was then a nice way to counteract the rich fondant. It was soft and creamy but had a nice hit of the delightful yuzu.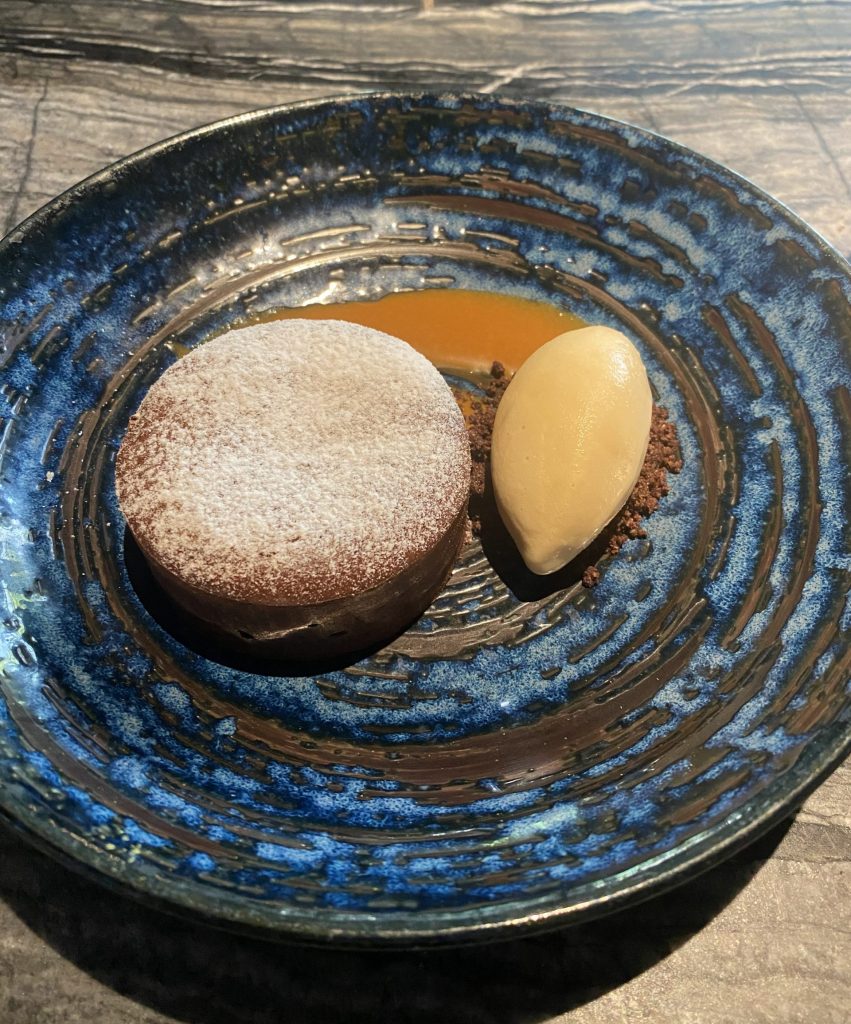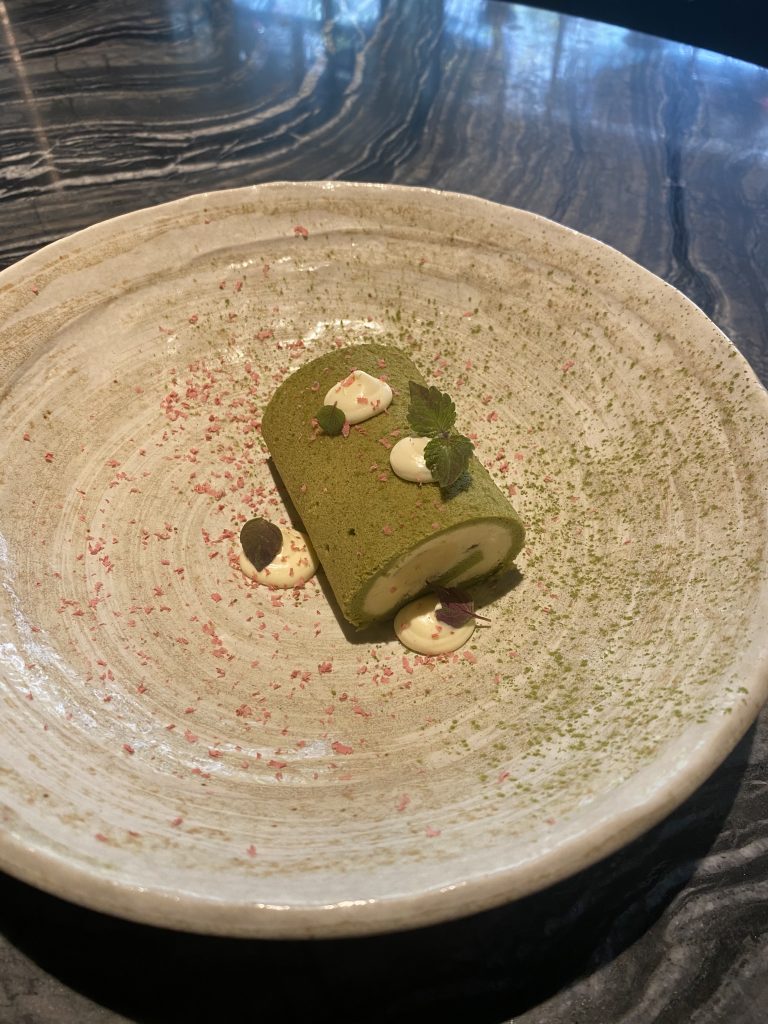 Feeling very relaxed and content, it was the perfect amount of food for lunch. The only problem being… we didn't feel like going back to work.
While Inka's highly anticipated opening saw Canberrans flock to make a booking and get their taste of this unique offering, there's no reason why it can't be your regular. Perfect for special occasions, work lunches or a weeknight dinner, we'll be choosing Inka when deciding which one of Canberra's great restaurants to dine with.
To make a booking visit https://inka.com.au/