A dinner where you bring your own cutlery, plates – and even the table!  Diner en Blanc is coming to Canberra, with organisers revealing the date for the one-of-a-kind foodie event.
Mark your calendar and get your whitest clothes ready, with the unique dining experience coming to the capital on Saturday 17 February 2018.
The event started in France more than 20 years ago and has been held all over the world since.  It's been a while between drinks (so to speak), with the last event held in Canberra in 2014, when rain forcing the event to be held indoors.  Diner en Blanc was recently held in Sydney, where 5000 guests dressed in white dined under the stars.
Diner en Blanc is truly an event with a difference – here's a rundown of what it's about: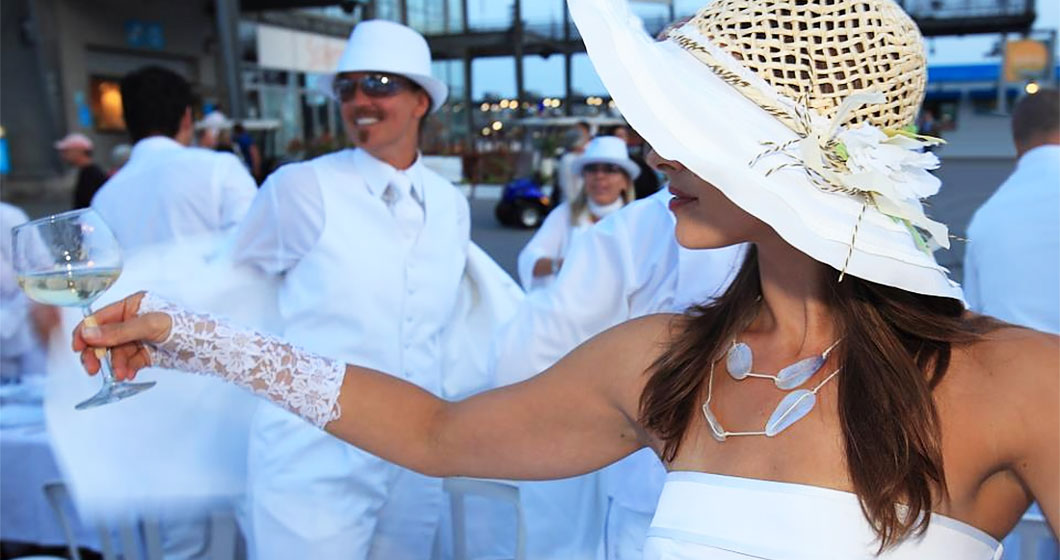 On the night
Diner en Blanc is an evening like no other, and ticketed guests must attend, in rain, hail or shine.  Guests dressed in chic, white-only outfits arrive at a designated departure point with their table, chairs and picnic equipment to make their way to the secret location of Diner en Blanc with their table leader, by chartered bus or organised public transport.
Dress code
All guests must dress in white from head to toe – this means no ivory, no off-white, and no beige, and no black and/or brown belts or shoes allowed.  The organisers do stress that originality is encouraged, as long as it stays stylish, tasteful – and white!
What to take to Diner En Blanc
This Diner en Blanc experience comes with an important packing list, which inlaces a square folding table (60cm to 80cm), two white folding chairs, one white tablecloth, two white serviettes, picnic equipment including cutlery, polycarbonate glassware, plates and table directions (such as votive candles), bottle opener, flowers (your choice), garbage bags and a lighter. There's a strict rule about no disposable cutlery too.
If you're interested in getting on the waiting list, check it out here.