They could be the oddest BFFs in Canberra – but they're certainly the cutest!
National Zoo and Aquarium's 5-month old cheetah cub Solo, the first cheetah cub born at the zoo in a rare single-cub birth, loves his puppy play pal Zama
As the mothers of single cubs generally have difficulty producing milk for just one cub, Solo has been lovingly hand raised by two specialist keepers on-site, and for company has been brought up with a similarly aged Border Collie/Belgian Malinois puppy named Zama.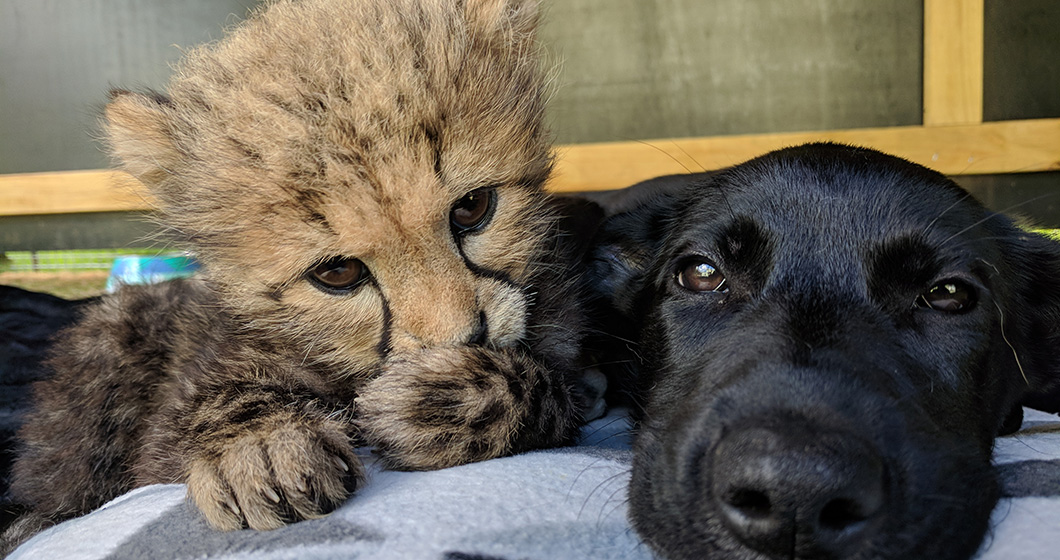 The playful duo arrives accompanied by trained keepers to greet guests at Jamala Wildlife Lodge during check-in as the official welcoming committee for guests.
There are further opportunities to meet Solo and Zama in a hands-on Cub Encounter or a Cub Walk, where guests can join Solo and Zama for their morning wander through the pine tree plantation at the rear end of the zoo or play with him in his enclosure.