Can you handle the heat? Put your taste buds to the test with Loquita's new spicy menu items. Rally a group of friends and spend the night at a bustling tequila bar, indulging in a selection of their mouth-watering tacos, including some spicy new additions!
Bringing in a new, fun and slightly dangerous game of Taco Roulette (a spicy twist on Russian Roulette) to the table, Loquita is making your group dinners a little more exciting. The game begins with a platter of 10 tacos shared between a table of daring players, but the catch is, one is laced with an extra hot Bumble F**ked Hot Sauce. Thankfully, the unlucky player who picks the lethal taco is compensated with a frozen margarita to ice their pain.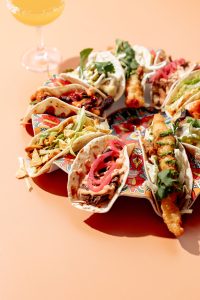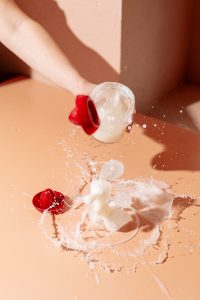 Loquita has also introduced Hot Wings Wednesday to the agenda. Share a one-kilogram bucket of chicken wings, coated in the famous Carolina Reaper chilli sauce (the hottest chilli in the world), for just $10.
If you're in the mood for some friendly competition, take your chances at the new Hot Wings Challenge, and secure a spot for your picture to appear on the new 'Hall of Fame'. The only condition involves devouring the entire one-kilogram bucket as quickly as possible, simple right?
"It seems easy in theory, but being so spicy means it's harder and harder to get through each wing with every second," says Executive Chef, Brendan Hill.
Hill has also put his renowned secret spicy sauce recipe into a bottle, creating the new 'Rehab Hot Sauce', so you can take the flavour home with you if you're mentally prepared to take on more spice.
"This one features a combination of spicy ingredients including jalapeno and habanero chilli. We've given it a modest three out of five in spice level so it's edible on a daily basis," says Hill.
"It's a great sauce to take home and use in your own cooking like homemade tacos, nachos and burritos, as meat marinade, over eggs in the morning …or whatever you'd normally add some tangy sauce to. But we've only made 100, so if you like spicy sauces, get in quick."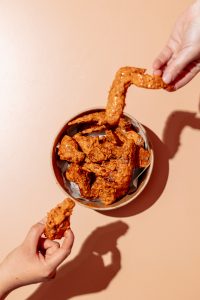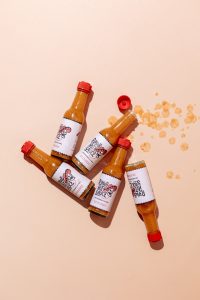 The drinks selection has had a spice up too, with Loquita's new 'Hot Shot', a shot so hot you'll need to sign a waiver before taking (we're not kidding).
"To make it, we've infused 1800 coconut tequila with Carolina Reaper chilli for somewhere between 24 and 48 hours so it burns, to say the least," says Hill.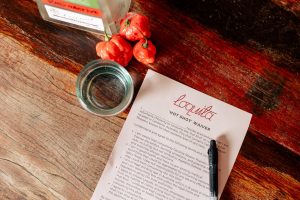 But don't fret, Loquita has stocked up on its milk supply for all those in need of soothing. Being recently nominated as one of Australia's top 10 Tequila Bars, at the 2023 Australian Bar Awards, they know what they're doing.
If you're up for the challenge, make a booking at Loquita's website.