The Easter long weekend, so much free time, but what to do with it?
As satisfying as stuffing your face with Easter eggs and hot cross buns can be, it's also nice to get out and make the most of your Easter long weekend. A front-runner this year is the Rex Hotel; their Howling Moon and Swan & King cocktail bars are well-equipped to entertain, boasting everything from indulgent chocolate cocktails, Good Friday seafood feasts and Easter Sunday bottomless brunch whilst everything else in Canberra is closed!
Our favourite rooftop bar won't just be running business as usual, instead they are making the most of the long weekend by starting on Wednesday 17 April. Offering an exclusive menu until Sunday, the bars will showcase a range of choccy-inspired cocktails.
"We have a range of carefully crafted house designed Easter inspired cocktails, with something to suit every palate from creamy and filling to light and refined," Events Manager Kurt says.
Their custom cocktails are like the grown-up equivalent of receiving a giant egg – but let's face it the chocolate your mum gets you won't get you tipsy like these will!
No need to stress about what to eat on Good Friday, The Howling Moon have prepared a seafood feast – even those who aren't religious will enjoy gorging on fresh, delicious seafood. Upon arrival guests will receive a starter and welcome drink before embarking on a 2 or 3 course seafood menu to follow. All you need to bring is your friends, your family and your appetite. Don't risk missing out on having fresh seafood at your table this Easter without the fuss of prepping it yourself.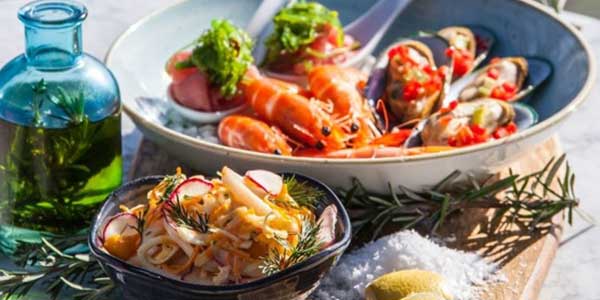 While most places around town are taking a well-deserved break and letting the Easter Bunny do all the work, you won't be getting any straight to voicemails at the Rex Hotel. Easter at Howling Moon & Swan and King are in full swing with the team turning on a bottomless brunch Easter Sunday for visitors. Picture a continuously refilled buffet, including a chef's station that prepares a customised dish in front of you.
Easter weekend is for indulging and the Rex Hotel has covered all bases!