Honouring both the 'Year of the Pig' and family feasting traditions, Casino Canberra is ringing in the Lunar New Year with a dedicated Chinese NY high tea and traditional performances.
To mark the start and end of the festival Casino Canberra will host traditional lion performers. Don't miss the energetic show On Saturday 9 February at 8.30pm.
The Lunar New Year is a time for reunions, gather a group of friends together to eat prosperously and most importantly enjoy delicious foods at Casino Canberra. Natural Nine will be dishing out Chinese inspired high tea with foods good for the soul, available between 5 and 10 February, 5.30-10pm. What better way to let the festivities roll through than under the red lanterns in the restaurant.
 Aligning with animal zodiac for 2019, the menu will showcase piggy pork steamed buns and pork and chilli dumplings. Be sure to get your complete fix of dumplings, you'll also get your chopsticks on some scallop & garlic chive crystal dumplings and chicken and prawn dumplings. Best of all they symbolise wealth in the year to come.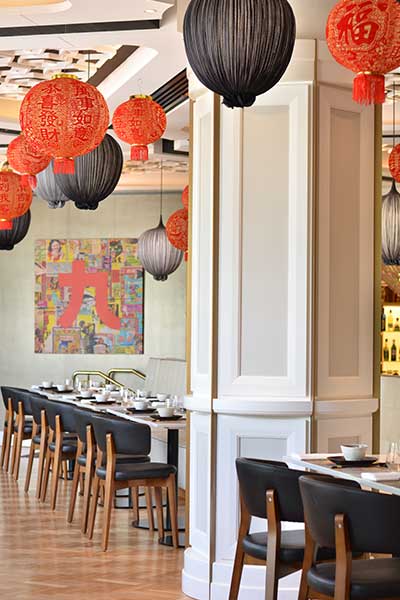 The tea tower will further showcase squid ink mantou, squid tentacles, chicken and lemon myrtle taro cakes and smoked duck sticky rice cigar. Traditionally sticky rice represents higher status.
Leave room for dessert! Rose bun with pistachio, pandan & white chocolate lamington and red bean waffle with chocolate ice-cream and salted caramel are all on the menu.
A local selection of tea from Tea Garden Co will accompany the Chinese High Tea. A tower for two is $98.
If you're feeling lucky stepping into the Casino it could be the Zodiac your vibing. Chinese culture believes pigs are the symbol of wealth – those chubby faces and big ears point to signs of fortune.