Art and music don't discriminate – and they're great ways to bring communities together. This is the philosophy behind YAMFFA, the Youth Arts and Music Festival For All.
It's an opportunity for young musicians and artists to display their skills and win prizes during a two day event at Black Mountain School.
And, with Groovin' The Moo supporting the event, it's also a great way for young people to possibly get their hands on tickets to this years' sold our 2018 GTM.
The idea was developed by the school's Wellbeing Team.  Youth Support Worker, Ben Pegram, explains how it is a great way to unite youth with and without disabilities across Canberra.
"It's essentially a battle of the bands competition for musicians, and an art competition and exhibition for visual artists," Ben said.
"It's a great way for our students to experience live music in a safe environment whilst giving young performers an opportunity to play for an appreciative and engaged audience. That part is similar to Wodenstock which I developed with a colleague when I worked at The Woden School. The new part is the art competition. I run different art programs with students and am constantly amazed at their artistic skills."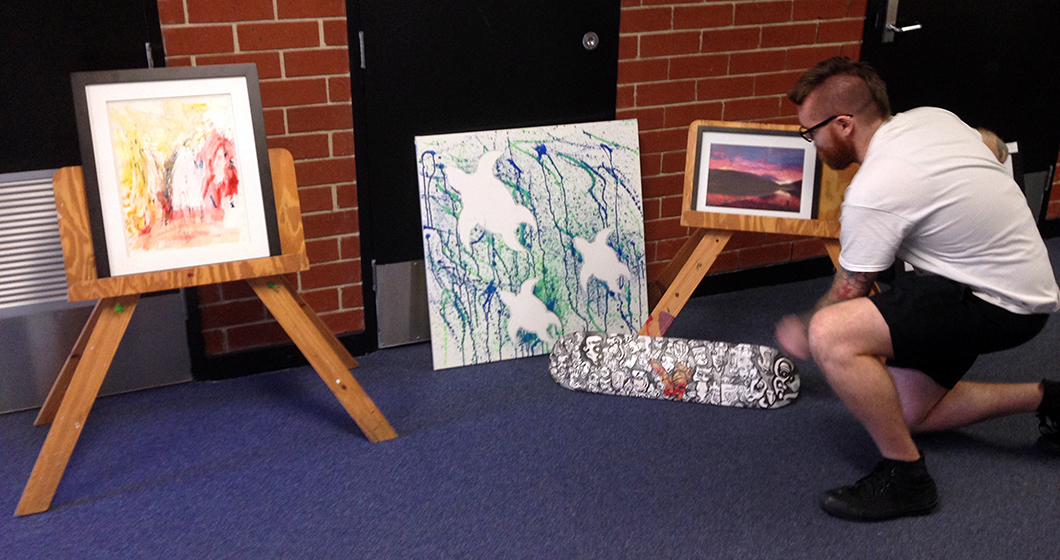 As an artist himself, Ben realised that there is actually no way to  identify an artists' physical attributes when you look at pieces of art.
"This is the premise behind the art exhibition, as the competition is open to any artist age 25 or under and pieces will be displayed by title only. Visitors to the exhibition can then vote for their favourite piece."
There are three prizes up for grabs; the People's Choice Award judged by public voting, the 'Best piece by an artist who identifies as having a disability' and the 'Best piece by an artist who doesn't identify as having a disability.'
The exhibition is open to the public with a launch party on Thursday 12 April at the Six Degrees Café from 4pm to 7pm, and continues Friday from 9am to 2pm. This will include musical performances, lucky door prizes for those who vote for their favourite piece and food and refreshments available for sale from Six Degrees Café.
The 'battle of the bands' component is by invite only due to environmental restraints.
The team hope the event is successful and can become an annual opportunity for the Canberra community.
More info here.